Another job listing courtesy of Game Freak has cropped up, and as always the internet has been set abuzz. In the listing, the Japanese developer is looking for someone experienced with programming 3D assets, specifying that the main project will be an RPG for the Nintendo 3DS.
The last major job listing from Game Freak asked for 3D Designers and Modelers to work on a "worldwide popular RPG", but the applicants were desired to have experience with making 3D models on par with the Wii U and Vita, with no mention of the 3DS being given. This, naturally, led people to assume a Switch Pokémon game was in the works, but this latest news muddles that.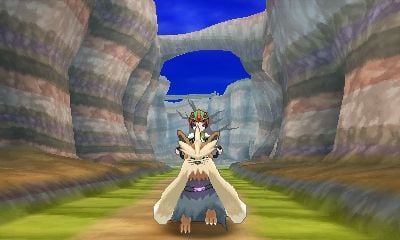 That said, there is also plenty of speculation that the next main Pokémon game, be it a third version of Sun & Moon or otherwise, will launch on both 3DS and Switch simultaneously. In some ways this makes sense – Nintendo and The Pokémon Company could leverage the install base of the 3DS while attracting a new wave of buyers to the Switch. At the same time, though, it could mean that Game Freak wouldn't be tapping the full potential of Nintendo's latest system.
We'll be sure to bring more news as it comes in.
Leave a Comment