Given the console's overwhelming popularity, it's undeniable that any follow-up to Nintendo's Wii would have a hard time matching it. That said, Nintendo's President Tatsumi Kimishima re-iterated in the just-published Earnings Call Q&A session that the company hopes the Nintendo Switch reaches those lofty heights eventually.
The question was raised as a response to Nintendo listing an expected 10 million Switch units sold worldwide during the 2017 Fiscal Year. While matching the Wii's whopping 101.63 million lifetime hardware sales is a daunting end goal, Kimishima notes that building this sizeable install base "is fundamental to creating a strong business in a number of different ways." Primarily, it would give third party publishers and Nintendo partners a reason to support the system. Once this is established, the company believes the Switch will gain momentum and reach parity with the Wii afterwards.
Of course the situation is very different this time around, considering the Wii courted early crowds with the easily accessible Wii Sports while the Switch has been grabbing attention with the much more intricate Breath of the Wild. In response to these concerns, Kimishima once again mentions that Nintendo plans to have a steady stream of games on Switch, avoiding the software droughts that plagued the early days of the 3DS and Wii U. More complex titles like Super Mario Odyssey and Zelda will co-exist alongside more accessible entries, like Mario Kart 8 Deluxe and 1-2 Switch, casting a wider net over potential audiences.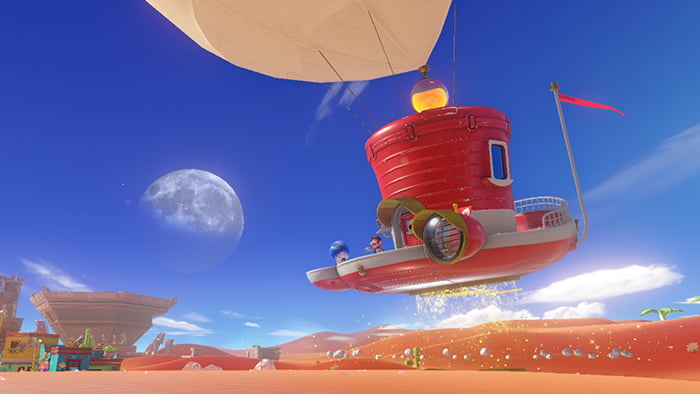 Kimishima also touches on another unique way more Switch units could be sold: multiple systems per household. Thanks to the console's versatility, he and the company believe that "there will be households that feel as though one is not really enough."
Finally, the Wii was notorious for having shortages as a result of high demand, something Kimishima hopes to avoid this time around. Supposedly the company has greatly increased the number of units they can produce in a single month, and while specific numbers aren't shared, the production boost should supposedly satisfy the 10 million units goal.
We'll be sure to keep you all up to date with how the Switch is performing.
Leave a Comment