Nintendo has shared the slides for its fiscal report of the year ending in 2017, and it sounds like it was quite the year for the company. With three pillars in the Switch, 3DS and even mobile markets, there's been considerable growth and momentum for it over the last few months alone.
Switch and game sales
The Switch outsold its predicted numbers, which plenty can assume based on how tough it's been to buy one. 2.74 million have already shipped, putting it ahead of the 2 million projected. Thankfully, the company notes plans to maintain supply as best it can, increase production, and have a notable push during the holidays.
Sales of Breath of the Wild are almost equivalent to the Switch's sales, thanks to its presence on both the Wii U and the Switch. Nintendo made note of its critical success, and stated that no game has ever had quite an attachment rate like it. Due to the huge interest, this becoming plenty of people's first Zelda game, an interesting position to be in for a series so storied.
Other titles noted for their momentum are 1-2-Switch, Snipperclips, and third party titles like Super Bomberman R and Puyo Puyo Tetris (which was a launch title in Japan). Going forward, Nintendo notes three pillars to its strategy with the Switch: a consistent stream of titles, a growing social and competitive perspective with its games and third party support. All of this lends itself well to the system's ease of use both from consumers on the go and developers.
3DS report
On 3DS, Pokémon continues to reign supreme. Sun & Moon have been massive successes this last year the world over, and with good reason. Aside from the newest game in the series, X & Y and Omega Ruby & Alpha Sapphire have also sold well throughout the year. Most surprising to me is how Mario Kart 7 continues to move copies every year since it released, now sitting at over 15 million sold. Super Mario Maker 3DS has been notably selling steady over the year.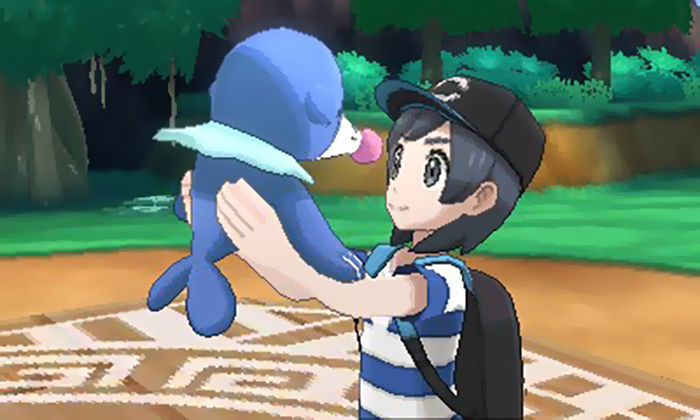 New 2DS XL
The big reveal going forward here is the New Nintendo 2DS XL. Launching in July for $149.99, its timing will coincide with some of the upcoming games on 3DS. These include new IP Ever Oasis coming out late June, Hey! Pikmin in July, and the recently announced new Kirby game set for a release later in the year. Other games mentioned included Miitopia, Monster Hunter Stories, and all the upcoming third version of Yo-Kai Watch, ensuring 3DS owners have plenty to keep them busy.
Mobile progress
Regarding mobile, Nintendo noted steady success with Super Mario Run. The title is unquestionably popular, with high download rates, though the company sees it as more of a long term success versus a high seller in its own right. It also notes that Fire Emblem Heroes has reached a "satisfactory" number of sales. Most notable, however, is that in the comment the company made about its future: "… although they are not announcing any specific plans today, we plan to continue releasing two to three Nintendo titles per year as smart-device applications for consumers to enjoy." We're still waiting for the new Animal Crossing app that's currently in the works, and it's promising to know that there'll be more to enjoy from Nintendo in the future besides the one title.
Going forward
All of this information was a lot to take in, but it all sounds like good news for Nintendo going forward! It expects to sell 10 million more Switch consoles by the end of the year, so don't feel too bad if you haven't gotten one just yet. Good luck, and if you'd like to see the full and specific details you can see them all on Nintendo's fiscal year report page.
Leave a Comment