Upcoming spin-off Hey! Pikmin looks to be quite the departure from the main series, taking a more action-focused turn and becoming a side-scroller. In some ways it's a lot like Yoshi's Island, requiring aimed throws and puzzle solving on top of regular platforming. The similarity makes sense once you learn the game's developer: Arzest.
Arzest developed the controversial Yoshi's New Island in 2014 and later went on to make the 3DS version of Mario & Sonic at the Rio 2016 Olympic Games. The studio's staff is comprised of many former Sega and Artoon members, the latter team being the developers of Yoshi's Island 2 and Yoshi's Topsy-Turvy.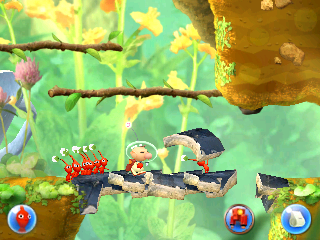 The use of a third party developer could suggest that the upcoming 3DS game isn't the Pikmin 4 Miyamoto has been mentioning off-and-on for years now.
Hey! Pikmin launches on July 28th.
---
Leave a Comment