Today's Nindies Showcase stream provided us with a lot of information about the games developers have been working on for the Switch, and among those talked about was Team17. The team most recently known for its work on the upcoming Yooka-Laylee title, Team17 has a couple titles we can all get excited over in the coming year.
The Escapists 2
We were given another brief look at The Escapists 2, which had already been announced for PlayStation 4, Xbox One and PC. The sequel to the original offers players a split screen and multiplayer experience with co-op, versus, online and local modes also available. It provides fans with a new lock-on system, new ways to fight, new items, and a lot more things to do.
The Escapists 2 is expected to release later in 2017.
Overcooked: Special Edition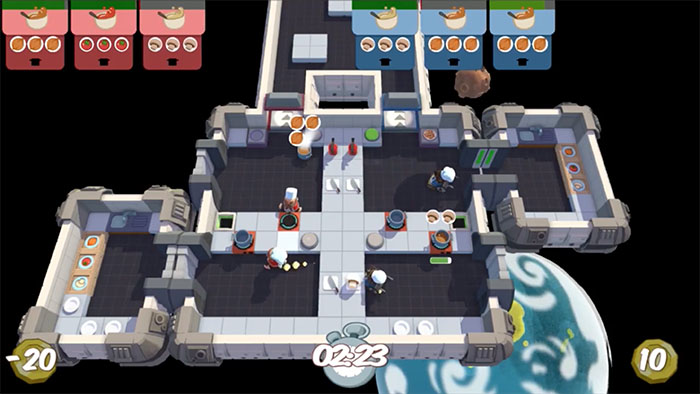 Fans of Overcooked will be happy: this multiplayer favorite that supports one to four players will be featuring all of the content from the base game and all of the DLC for the Switch port. Even better, the addition of HD Rumble will give players an all new type of experience as they cook to their hearts' desire, for those tiny details from cutting to pouring will feel all the more real during gameplay.
Overcooked: Special Edition will arrive sometime in 2017.
Yooka-Laylee
We've been getting a pretty steady stream of footage, news and other tidbits of information about the highly anticipated Yooka-Laylee for quite some time, and today's stream gave us another glimpse of the colorful title. One of the main focuses of the Team17 portion of the Nindies stream was multiplayer mode within the game. Its availability on the Switch also allows people to immerse themselves in the vibrant, lively world anywhere they wish thanks to the portability of the system.
We don't yet have an official release date for the game, but you can expect it to come sometime this year.
Leave a Comment