Genesis 4 – the illustrious Super Smash Bros. tournament held annually in January – concluded last night, after three days of matches and thousands of players in attendance. And while it was certainly an explosive, unpredictable start to the Smash year, it was so in a way that many didn't quite hope, given a string of goof-ups throughout the event.
Even as the tournament began on Friday, things were already shaking up. Several top Melee players dropped out of Draft Crews due to fairly legitimate, yet last-minute reasons, causing some disquiet among spectators hoping to watch the competition. Despite that, the first two days went relatively smoothly, as most major hiccups were reserved for the finals.
All games had some interesting lead-up to their top eight brackets. Smash 64 had Isai miss the finals for the first time in recorded memory, showing how far the scene has progressed since his time as the undisputed best. Smash 4 was full of upsets as usual, with players like Larry Lurr and ANTi falling earlier in bracket, but the biggest loss was #1 ZeRo to Japanese Duck Hunt player Brood. ZeRo being knocked to losers spelt an early demise to players like Salem and Nairo, and he did manage to crawl back to Top 8. Melee, for its part, was fairly consistent with the predictions, though it still produced great matches.
Smash 64 was first up on finals day. Unfortunately, it wasn't the game's greatest showing, as many of the matches were a little slow and meandering, not particularly helped by the abundance of "lame" top tiers (Kirby and Pikachu). In the end, however, the title went to Alvin, a Peruvian player who continues to make his mark as one of the greatest in the world. His victory should be applauded, but the lackluster spectacle might be a sign that the 64 community should look to some potential ruleset revisions to make things better.
Smash 4 was where the discord truly began. In the bracket's 2nd match, between young Bayonetta star Captain Zack and Japanese Cloud/Sonic player Komorikiri, Zack appeared to take the set 3-1… only for Komorikiri to make an objection, claiming that the damage ratio settings were off. Upon further investigation, it was revealed that the knockback was set to 0.9x what it normally is, thus changing and ruining several combos and set-ups. After deliberation, the TOs only allowed Zack and Komo to replay the last game, rather than the whole set. Many cried foul at this, as not only was their entire set affected, but also (as it soon became clear) the contest between Dabuz and ZeRo only minutes prior. While Zack still took it, Komorikiri was visibly (and understandably) distraught afterwards. The TOs have yet to make a full statement, but it did – however temporarily – call the tournament results into question.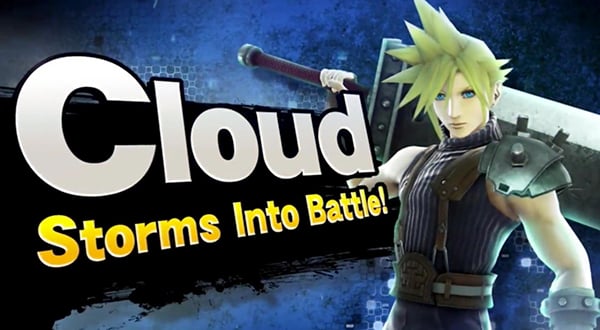 While Zack did make huge waves, ending up at an impressive fourth place, the day belonged to another star youth: MKLeo, who took Grand Finals over his doubles teammate Ally. Utilizing his intense Marth play, the prodigy confirmed his status as one of the best in the world, with yet more potential lurking within him. Not bad for a 16 year-old from Mexico City.
After Smash 4 lay Melee, in which the spirit of the game itself seemed to evoke only a single desire – another Armada-Mang0 Grand Finals. The two met first-thing in Winner's Semis, in which Armada clutched it out and sent his long-time rival to Loser's. There Mang0 fought the cream of the crop – Leffen, Hungrybox, and Mew2King – to claw his way into Grand Finals, and he did it in trademark style, seeming on the verge of defeat one moment and then turning things around with a crazy maneuver or two. His set with Leffen in particular was a fantastic one to watch, highly recommended for anyone who missed it – certainly the highlight of the entire tournament.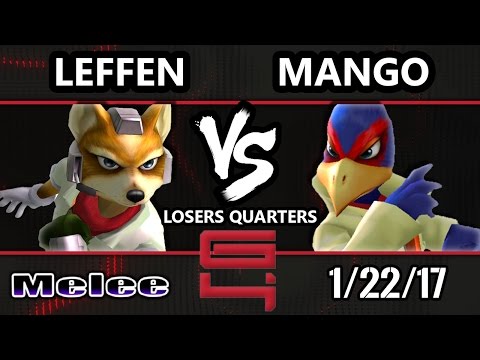 But upon reaching Grands, Armada wasn't playing around. After seeking out a victory against Mew2King, Armada seemed to have grasped control and taken charge. Putting a stop to Mang0's momentum, the Swede eviscerated him 3-0, getting the Genesis 3-peat and reminding everybody why he's ranked #1 in the world. The sheer dominance of Armada in Grand's was nearly anticlimactic, though still massively impressive.
And with that, Genesis 4 drew to a close… though not without one final oddity. As it happened, apparently the medals for all three games accidentally said Super Mario Bros. rather than Super Smash Bros., giving the impression that 1) somebody can be the champion of Mario 64 2) a game known as "Super Mario Bros. Melee" exists, and 3) the Genesis staff should probably work on its proofreading next year. Regardless of the numerous mistakes, and the big 0.9 mishap, Genesis 4 was still quite enjoyable to watch. It didn't quite match the scale and significance of Genesis 3 last year, but with all luck the TOs will fix their mistakes and come back stronger next time.
The full Top 8 for each game is listed below:
Melee:

1. [A]rmada (Peach – Sweden)
2. C9 | Mang0 (Fox, Falco – USA)
3. FOX | MVG | Mew2King (Sheik, Marth – USA)
4. TL | Hungrybox (Jigglypuff – USA)
5. TSM | Leffen (Fox – Sweden)
5. PG | Plup (Sheik – USA)
7. Tempo | Axe (Pikachu – USA)
7. G2 | Westballz (Falco – USA)
Smash 4:

1. FOX | MVG | MKLeo (Marth, Cloud – Mexico)
2. C9 | Ally (Mario – Canada)
3. TSM | ZeRo (Diddy Kong, Cloud – Chile)
4. Captain Zack (Bayonetta – USA)
5. eLevate | Mr. R (Sheik – The Netherlands)
5. LG | Abadango (Mewtwo – Japan)
7. RNG | Dabuz (Rosalina – USA)
7. 2GG | Komorikiri (Sonic, Cloud – Japan)
Smash 64

1. Alvin (Pikachu – Peru)
2. SuPeRbOoMfAn (Pikachu, Captain Falcon – Canada)
3. k y s k (Kirby, Captain Falcon – Japan)
4. Dext3r (Pikachu – Mexico)
5. Wizzrobe (Yoshi – USA)
5. KeroKeroppi (Pikachu – USA)
7. tacos (Yoshi – USA)
7. Mariguas (Pikachu – Mexico)
Leave a Comment