The day was July 12th, 2009. In Antioch, California, on the east end of the Bay Area, hundreds of people had huddled in the Contra Costa County Fairgrounds to play Super Smash Bros. At the time, it was the largest Melee tourney ever held, and in grand finals lay two very different competitors. Coming up from loser's bracket was a rambunctious 17 year-old kid from Norwalk, California, who had been burning through the competition with crazy abandon. On winner's side was a fresh face to America – a 16 year-old boy from Gothenburg, Sweden, tearing through opponents with his punishing Peach. After the Norwalk kid was defeated by the Swede in Winner's Finals, they were now poised to duel for the title of greatest.
The names of the competitors were Joseph Marquez and Adam Lindgren, better known by their tags of Mang0 and Armada. It was the first tournament they ever faced off in. They would come to be known as the greatest players to ever know the game.
The title of that tournament was Genesis – and true to its name, it marked the provenance of not only a new fire for competitive Melee play, but the beginning of the greatest rivalry the game has ever known: Smash's Red Sox vs. Yankees, or Celtics vs. Lakers. Mang0 took that first contest in one of the most legendary Melee sets ever, setting in motion a struggle for the title of "greatest" between the two that continues to this day.
Armada took the next two tournaments in the series – Genesis 2 in 2011, and Genesis 3 just last year. And once more, legions of Smashers descend upon Northern California for arguably the greatest tournament series Smash has ever known, to see who will be crowned the kings of Melee, Smash for Wii U and Smash 64.
2016 was the biggest year competitive Smash has ever had, and Genesis 3 was a large part of that. The biggest non-EVO Melee, Smash Wii U, and Smash 4 tourney at the time, the event offered thousands of entrants and a host of competition and activity to kick off the year. While Genesis 4 has slightly lower entry numbers (due to G3's hype as the return of the series) there's no doubt that the event will prove to be a magnificent start to the competitive Smash year.
In Melee, all eyes are, of course, on Mang0 (Fox, Falco) and Armada (Peach, Fox). Every single Genesis has culminated in the two battling in Grand Finals, and each has something to prove going into the event. Armada, currently #1 in the world, will be looking for his first chance to reaffirm that position. Mang0, after a good but tumultuous year where he ended up ranked #3, is hungry to take back the mantle. Everybody is expecting the two titans to meet in bracket, and many will be severely disappointed if we don't catch another match of the greatest rivalry Smash has to offer.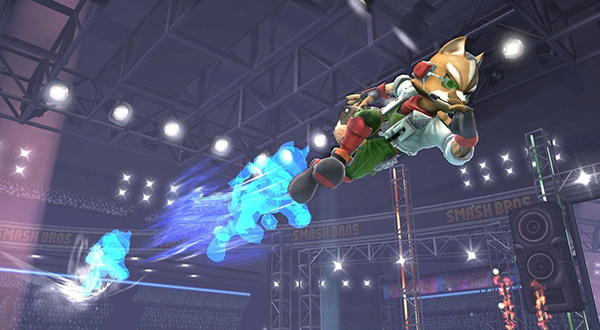 Other Melee competitors have much to prove. After a strong start in 2016, Hungrybox (Jigglypuff) failed to clutch the #1 rank after a shakier second-half, and will be looking for an opportunity to finally be called the best. Genesis 4 is also the first big tournament for Leffen (Fox) after getting his visa approved, and he's no doubt yearning for the taste of victory once more. Mew2King (Marth, Sheik) had some strong showings in the later half of 2016, and might be able to pull of a second "Return of the King." And of course, you can never count out the demigods – Plup (Sheik), SFAT (Fox), Westballz (Falco), Axe (Pikachu), Shroomed (Sheik), Swedish Delight (Sheik), and more will all make their mark upon the NorCal stage.
In Smash 4, meanwhile, ZeRo (Diddy Kong) has held onto his crown after a year of chaos and upheaval. No longer able to comfortably win contest after contest, he's still the clear favorite but has plenty of reasons to sweat. Ally has proven to be a threat as of late. Nairo (Zero Suit Samus) and ANTi (Mario, Cloud, many more) are unpredictable. Players like VoiD (Sheik), Larry Lurr (Fox), Dabuz (Rosalina) and Mr. R (Sheik) are hungry for their first supermajor win. And just last month, at 2GGT ZeRo Saga, a prodigal 15-year old kid from Mexico named MKLeo (Marth, Cloud) 3-0'd the tourney's namesake and took first place.
Genesis 4 also marks the showing up of some other top international talent, particularly from Japan. Top players like Abadango (Mewtwo), Kameme (Mega Man) and Komorikiri (Cloud, Sonic) are making their valiant return, as is the elusive Ranai (Villager). This will culminate in a World Crew battle between the USA, Japan, and the newly formed principality of MexiCanEU.
Smash 64, meanwhile, continues its steady rise. While last year's Japanese champ Wario won't be in attendance, other greats will be there – the recently sponsored SuPeRbOoMfAn (Captain Falcon, Pikachu), the Peruvian champ Alvin (Captain Falcon, Pikachu), and the ever-enigmatic sandbagger Isai (Pikachu, basically the entire cast).
Besides the Singles brackets, there are other cool events happening the entire weekend, starting on the 20th. As mentioned, Smash 4 will have a World Crew battle starting Friday morning. Melee, in turn, will have Draft Crews duking it out beginning around the same time. Nintendo is also sponsoring the event, and demoing the Switch alongside ARMS – who knows? Maybe there'll be a surprise in store from the Big N.
And even if you miss most of the festivities, I implore you to tune in to the action on Finals Sunday. Set in the massive theater of the San Jose Civic Center, the Top 8 of each game will be seen on the big stage, and if the spectacle is anything like last year's then it's an experience not worth missing. Most point to EVO as the pinnacle of the fighting game community, but for Smash, Genesis is where it's at.
This is a tournament series rich with history and competition. Stories have been forged from these NorCal contests – ones that last until this very day. And now, at the start of a new year for competitive Smash, it's only fitting that a tournament with such an illustrious name kicks things off. So please – kick back, relax, and enjoy the beginning of a new era.
Check out the event lineup on the official Genesis site, and check out the the tournament live on Twitch below!
Watch live video from EvenMatchupGaming on www.twitch.tv
---
Genesis 3 banner image source.
Leave a Comment