I can't believe I'm actually typing this, but in just over a day we should finally have answers to all of the most important questions we've been asking about the NX Switch for the past couple of years. Though we have a basic understanding of how the device works, there are still plenty of unknowns when it comes to software, hardware, and functionality that Thursday's event should uncover. With an hour long presentation live from Japan, a live stream from Nintendo's Treehouse the next morning and a couple days of hands-on events to follow; our hope is that no important stone is left unturned.
Here's a quick breakdown of the information we expect to be covered during this series of events:
Launch Date and Price
Historically, we generally get the lowdown on the exact date a system will launch and how much it will cost at least a few months in advance. Nintendo has left its fans biting their nails on this one, as the only thing we know for certain is that Switch will be shipping worldwide in March. We've seen many indications of a $250 to $300 price tag, but it will be a relief to finally have the hard numbers in front of us.
Will there be multiple SKUs? Bundles? What comes in the box? We're confident that Nintendo plans to answer all of these questions this week, either during the event or afterward.
Launch lineup and beyond
Arguably more important than pricing and timing when it comes to console launches is software. A single, amazing game sometimes has the power to sell a console, and a lackluster offering can just as easily kill people's interest indefinitely. Nintendo has a lot of work to do to re-engage the mass market, and it all starts with the games.
The Switch event should give us a solid idea of what the system's day one software lineup will look like, and maybe even a glimpse at what to expect down the road. Breath of the Wild isn't set in stone for release day, and while the new 3D Mario title in development for Switch also seems likely for launch, it's all still speculation at this point. Updated versions of some of Wii U's best games also seem to be on the way to the system as well; but again, we don't know exactly when we'll be playing them. Obviously our hope is that these titles will make it out on day one, but as the Wii U taught us, a steady flow of quality releases in the months and years that follow can be just as important.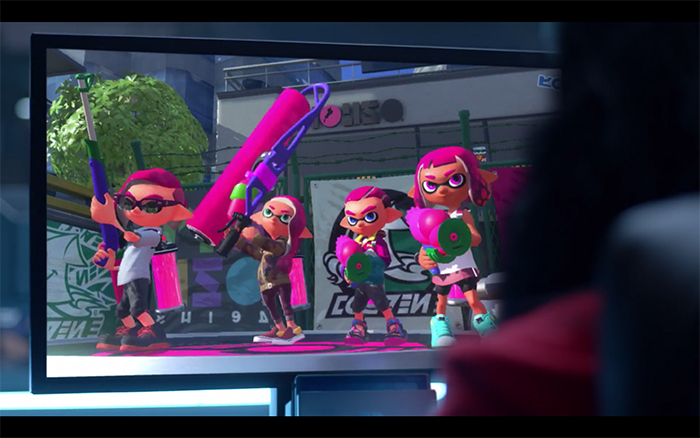 We also expect at least a couple of third party studios to be on hand to show off titles that they have in development for Switch both for launch day and beyond. Nintendo is at a critical juncture with third party relations; we already know that dozens of developers both large and small have Switch games in the works, but sharing the spotlight with them at the console's formal debut would help send the message that Nintendo is serious about getting third parties back on board
Specifications and Features
Nintendo isn't likely to share Switch's detailed technical specs on stage during Thursday's presentation, but we do expect them to elaborate a little. Quite frankly, the Switch's performance, form factor and battery life have a lot of people concerned. Assuming the console launches at a mass market-friendly price, Nintendo will have some explaining to do on the technical front. What kind of performance can we expect from multi-platform games like Skyrim? What exactly does the Switch dock do? How long can we expect the battery to last on the go and how long will it take to charge? These all seem like reasonable enough queries for a big stage debut.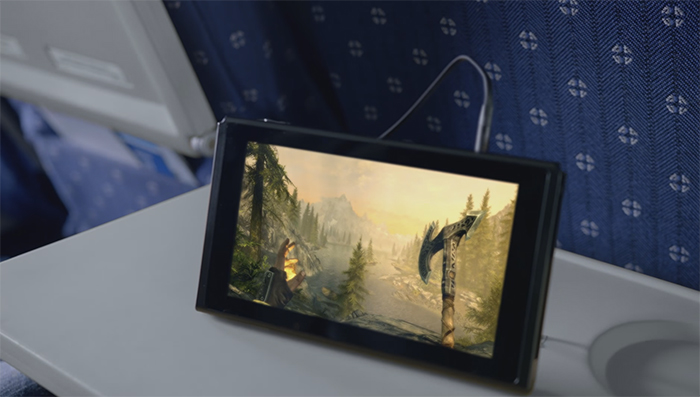 We'll also likely find out about some more core capabilities of the system. Since the brief reveal trailer back in October, Nintendo executives have repeatedly and explicitly stated that we have yet to see everything the Switch can do. Is it packing a touch screen? Gyroscopic controls? Are there any other mind blowing hardware features that we couldn't possibly have seen coming? We should find out very soon.
User interface and account system
Something Nintendo has inarguably neglected for the past couple generations is console usability. Navigating is generally easy enough, but when you move into areas like friend lists and digital software management things quickly spiral out of control. Thankfully we've finally moved past friend codes, but Nintendo's system-level functions and controls are in drastic need of some updating. We expect to find out how Switch will approach these tasks and also how it will integrate the new My Nintendo account system.
We also expect Nintendo to mention Virtual Console for Switch, and to give us an idea of what systems and games we can expect to see on it. With the odd experiment that is the NES Classic Edition (not) on store shelves, VC on Switch is not a foregone conclusion, but we're confident that we'll at least hear something about it this week.
---
We hope you're as thrilled as we are to finally be able to stop wondering and focus on being excited about Nintendo's next console. Nintendo Wire will be covering the Switch reveal event as it happens this Thursday, January 12th, at 8:00 p.m. PST. We hope you'll join us!
Leave a Comment