Nintendo has been fulfilling its promise to deliver eager fans new screenshots of The Legend of Zelda: Breath of the Wild until its release next year. The official Facebook page just shared this wintry beauty today!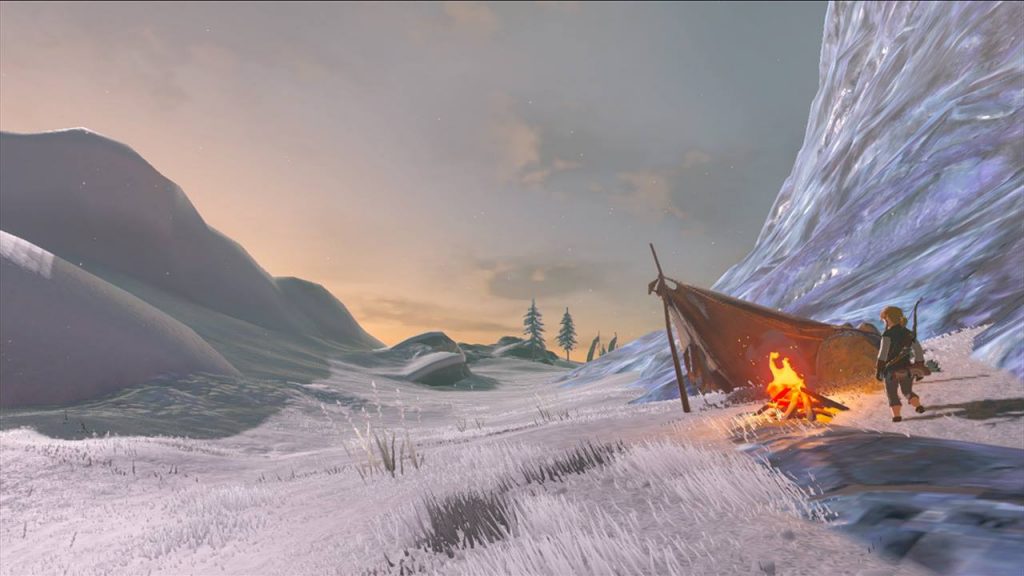 Whether the landscape is covered in green fields or a clean white blanket of snow, you can't deny the majesty of the kingdom.
And throughout the past week we've also been given a look at some concept art of Link himself. While the transformation between the two looks is subtle, it's fun to take note of the small differences, like the appearance of his hood and the placement of his belt.

As always, we're looking forward to any other glimpses of Hyrule in all its glory as time draws nearer to the game's inevitable launch. Stay tuned for more stunning visuals as they're released!
Leave a Comment