This week in the Nintendo eShop: Mario makes his mobile debut, Shantae gets her groove back, and Excitebots move out on the Virtual Console.
It's another slow day in the eShop sales department. For Wii U owners, both Soul Axiom and 3Souls are being offered at a 50% discount. While 3Souls is just the first episode, it's worth noting that episodes two and three will be released as a free update sometime in early 2017, meaning a purchase today gets you access to the full package later. Those of you looking for some portable fun on the cheap, Cartoon Network: Battle Crashers is 34% off, though considering it released just a little over a month ago may speak volumes to its level of quality and polish.
MOBILE
Super Mario Run (Nintendo, $9.99) – Today marks a monumental moment in video game history as the house of Mario officially goes mobile! What's that? Miitomo was first? Never heard of it. What I do know is Super Mario Run looks to be a promising endless runner specifically made with mobile in mind. In typical Mario fashion, you'll be be running, jumping and Goomba-bopping your way through multiple worlds and brand new courses designed for one-handed play, all in an effort to once again save Princess Peach from Bowser's clutches. Be sure to keep those Mister I's peeled for our full review in the coming days, written by our very own Brittin Shauers.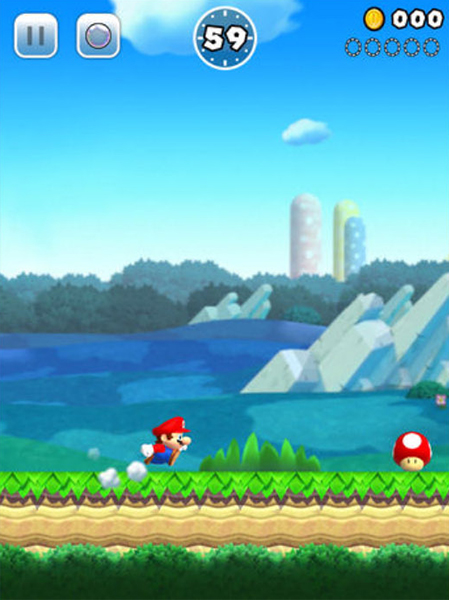 WII U DOWNLOAD SOFTWARE
Shantae: Half-Genie Hero (WayForward, $19.99 | available 12/20) – We're just mere days from Shantae's fourth undertaking in pirate pummeling! The bodacious buccaneer Risky Boots is back to her old tricks and it once again falls on the shoulders of our hair-whipping heroine to free Sequin Land from her evil misdeeds. Thankfully, Shantae's trademark belly dancing powers are back, featuring all new creature transformations and magical attacks to help players fully explore its Metroidvania-esque world. Coupled with its comical cast of characters, humorous dialogue and beautifully HD animated sprites, this may very well be the series magnum opus. Come back next week and check out our very own Daniel Dell-Cornejo's thoughts on Shantae's latest swashbuckling adventure in our full review.
Breakout Defense (nuGAME, $7.00) – I've written so many previews for breakout games in the past few months that it's getting hard to tell them apart. No exception to that feeling is nuGAME's fourth take on the brick breaking genre. While previous games by the developer at least attempted to put an interesting spin on the basic formula, Defense remains perfectly content in its own mediocrity. Even the description provided leaves a lot to the imagination, describing the title as nothing more than a "breakout game for one or two players." Save your money for Shantae next Tuesday.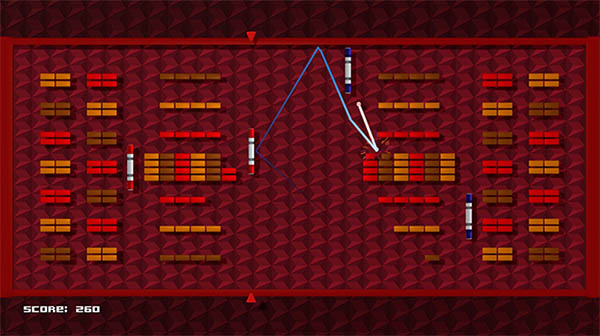 SDK Spriter (HullBreach Studios, 12.50) – Those hoping to kickstart a career in game development need look no further than SDK Spriter. Touted as an all-in-one studio for making retro video game assets, this nifty little package helps budding artists create character sprite sheets, tilesets, maps and even full levels using intuitive use of the Wii U GamePad. Bear in mind that this is not a game, but a tool for the artistically inclined to tinker with and help bring to life assets for retro-style games at a very basic level. While it lacks the intuitive tools and functionality to make it appealing to a wider audience, there's plenty of content here for RPG enthusiasts with a creative streak (not to mention a lot of time and patience on their hands) to get a jumpstart on making their wildest dreams a reality.
Scribble (Bear Box Media, $3.99) – A clever spin on traditional Pictionary games, Scribble provides a smattering of modes and options that's sure to spice up family game night. Most notable are what the game calls Mutators: detrimental handicaps that make drawing more challenging – such as not being able to see the page or ink traveling in the opposite direction of your pen – that often lead to hilarious outcomes. The addition of over 1,500 words, as well the ability to create your own make this feel like a complete package that's easily recommended, especially at such an affordable price.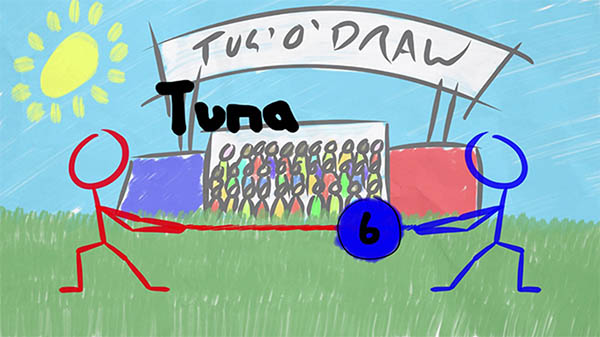 WII U ADD-ON CONTENT
PictoParty – Holiday Update (Retroid Interactive, Free) – In a bout of stiff competition for the rights to your doodles today comes a free update to another simple and intuitive party game of Pictionary, and just in time for the holidays too! PictoParty players can now use their Mii characters as avatars, as well as share and download sketches and custom dictionaries on Miiverse. It's a pretty significant update, essentially bumping the packaged bundle of 700+ words to near infinite levels. If your family is anything like mine, it's sure to be a rib tickling pleaser everyone can enjoy, especially after a glass or two of eggnog.
WII U VIRTUAL CONSOLE
Excitebots: Trick Racing (Nintendo, $19.99) – Originally released on the Wii back in 2009, Excitebots is the fourth entry in Nintendo's underappreciated Excite series. A unique blend of racing and party games, this wacky pseudo sequel to Excite Truck combines animal themed robot vehicles and short minigames during races to create an incredibly unique experience worthy of your time. While it unfortunately ditches the six player online multiplayer modes in this release, local split-screen two player mode remains intact and is still a blast for anyone with a buddy in tow. Give it a download if racing at blistering speeds as mechanized critters while simultaneously building a hand in poker or throwing pies at clowns sounds like your kind of Saturday night.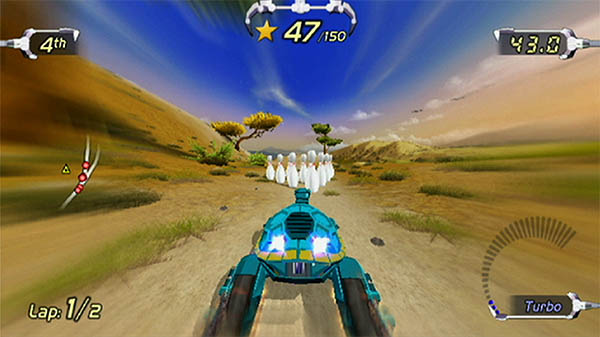 WII U SPECIAL OFFERS AND DEALS
Soul Axiom ($7.49 | 50% off) until 1/12
3Souls ($1.95 | 50% off) until 1/8
Nano Assault Neo ($7.49 | 25% off) until 12/22
Angry Video Game Nerd Adventures ($4.99 | 50% off) until 1/5
Ohayou! Beginner's Japanese ($3.99 | 20% off) until 1/5
Pinball Breakout ($5.00 | 28% off) until 1/5
Shadow Puppeteer ($10.49 | 30% off) until 1/5
Plenty of Fishies ($2.99 | 40% off) until 12/29
B3 Game Expo for Bees ($3.99 | 20% off) until 12/21
FreezeMe ($6.99 | 50% off) until 12/30
Tetraminos ($3.99 | 20% off) until 12/22
Rorrim ($3.00 | 40% off) until 12/29
Double Breakout ($5.00 | 28% off) until 1/5
Pinball Breakout ($5.00 | 28% off) until 1/5
Wicked Monsters BLAST! HD+ ($1.99 | 75% off) until 1/5
Check Nintendo's website for the full list of deals available.
3DS DOWNLOAD SOFTWARE
Mercenaries Saga 3 (CIRCLE Entertainment, $5.99) – Fans of tactical turn-based strategy games rejoice! Mercenaries Saga 3 is here to scratch that craterous itch left by the absence of new entries in the Final Fantasy Tactics or Tactics Ogre series. While it's unclear at the moment whether the developers fixed the finicky controls, balance issues, dull encounter designs and overall lack of originality present in its two predecessors, it's hard to deny the allure of a relatively deep, 20 hour adventure at bargain bin pricing. Give it a shot if you're feeling lucky and a huge fan of the genre.
Picross e7 (Jupiter Corporation, $5.99) – The 7th entry in the Picross e series, e7 features even more puzzle action for your already picross saturated 3DS systems. For those unfamiliar with the series, Picross is a picture crossword puzzler where numbers act as hints to complete images. The rules remind me of a more simplified version of Sudoku, though in the end you're left with a neat little pixelated picture. It's perfectly tailored for 3DS touchscreens too, with intuitive navigation and marking features that make it a delight to play. For those interested in testing the waters and getting their Picross pinky toes wet, I recommend checking out Pokémon Picross first. It's completely free, and perfect for test driving the genre to see if it's up your alley.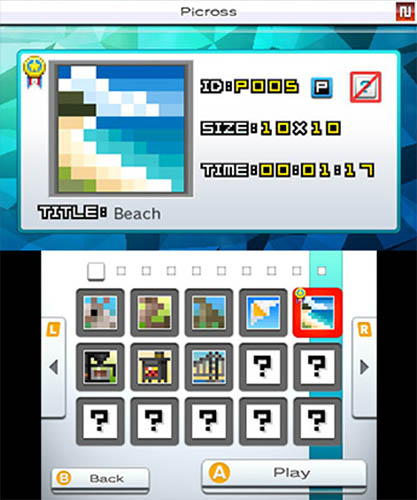 3DS SPECIAL OFFERS AND DEALS
Cartoon Network: Battle Crashers ($19.79 | 34% off) until 1/12
Angry Video Game Nerd Adventures ($4.99 | 50% off) until 1/5
Adventure Bar Story ($3.99 | 33% off) until 1/5
Swords & Soldiers 3D ($1.99 | 75% off) until 1/5
AeternoBlade ($2.99 | 80% off) until 1/5
Disney 2-pack: Frozen-Big Hero 6 Combo ($19.79 | 34% off) until 1/12
Journey to Kreisia ($4.99 | 50% off) until 12/29
Infinite Dunamis ($4.99 | 50% off) until 12/29
Witch & Hero 2 ($2.79 | 30% off) until 1/05
Conveni Dream ($3.99 | 20% off) until 12/29
Fun! Fun! Minigolf TOUCH! ($2.24 | 25% off) until 12/22
Luxor ($0.99 | 83% off) until 12/29
Hidden Expedition Titanic (83% off) until 12/29
4 Elements ($0.99 | 83% off) until 12/29
Azada ($0.99 | 83% off) until 12/29
Check Nintendo's website for the full list of deals available.
What games will you be downloading this week? Be sure to let us know in the comments!
Leave a Comment