Yesterday we discovered that Nintendo of America is sending out emails to lucky My Nintendo members around the United States, giving them the opportunity to go hands-on with the upcoming Switch if they are quick when registration opens up.
Now Nintendo UK is following that up with its own emails, although rather than choosing a select few people seemingly at specific locations it is casting a wider net and allowing select people across the country to register for a prize-draw. When someone receives an email all they have to do is click the giant "Enter Here!!" button before the December 18th deadline.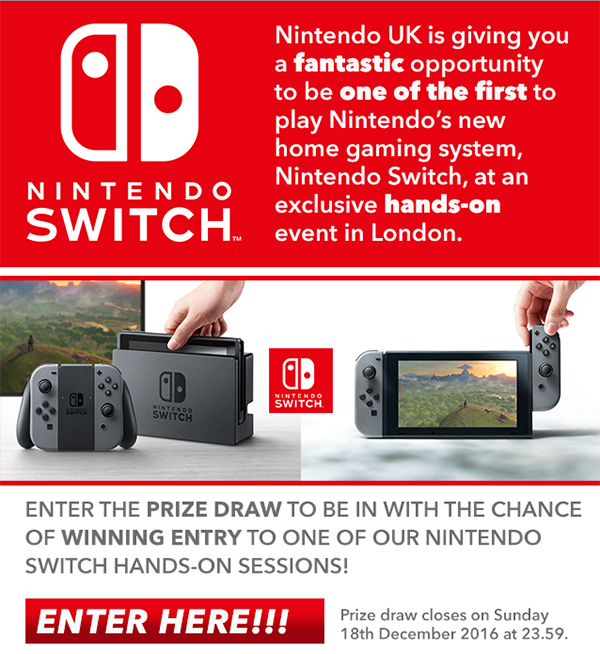 The event will take place in London between January 14th and 15th, and those that win the prize draw will be able to choose a time slot. 500 people in total will get the chance to head to the capital and give the Switch a go, although they'll be able to take a +1 along to the event if they so choose.
As for the email requirements, it's somewhat unclear. Personally I received the email on my long-since dormant account that I haven't used for Nintendo purposes in years, while my My Nintendo-linked email address has received nothing. It could be that Nintendo is focusing on getting older fans, but it's hard to say at the moment.
If you are in the UK and have received the email, please let us know in the comments below!
Leave a Comment