This week in the Nintendo eShop: Harvey and friends make a trip to camp New Leaf, Firebrand takes a break from harassing naked knights, and Samus' most controversial adventure gets an-Other shot in the limelight.
It's a dismal day in the sales department, though that's to be expected after the sheer awesomeness of amazing games for grabs during the past two weeks of Nintendo's eShop cyber sale. For 3DS owners still left with some loose change in their accounts, the Castlevania-inspired AeternoBlade is 80% off until January. Wii U owners, on the other hand, can nab Nano Assault Neo for just $7.49 through December 22nd.
WII U RETAIL
Minecraft Story Mode: The Complete Adventure (Telltale Games, $29.99 | available 12/13) – Having missed its October release alongside virtually every other gaming platform, the complete adventures of Telltale Games' Minecraft Story Mode saga is finally coming to Wii U this week! This collection bundles together all eight episodes of Jesse's perilous quest across the Overworld, to the End and beyond. In typical Telltale fashion, your actions drive the narrative forward, with every choice you make having varying outcomes and consequences. It's fairly enjoyable as far as point-and-click adventure games go, often praised for its humor, faithfulness to its source material and lighthearted tone.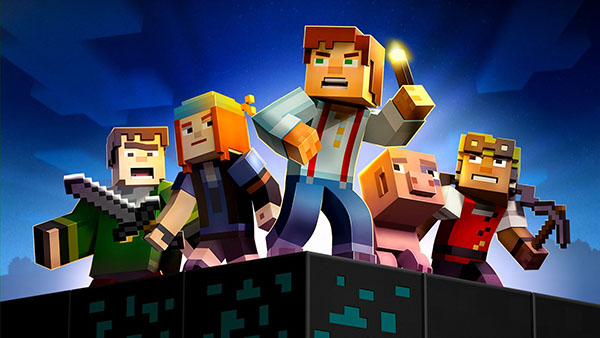 WII U DOWNLOAD SOFTWARE
Teslapunk (klutzGames, $9.99) – Teslapunk is a classic 2D shoot-em-up with frantic bullet-hell arcade gameplay. Players are tasked with defending Earth against a martian invasion lead by Emperor Zangórax – a popular DJ by night and frantic invader by day. No, that's not a typo dear reader. In fact, here's Emperor Zangóraxa in all his record spinning glory, all but confirming the developers' daily struggles with super mushrooms. Luckily, the psychedelic aesthetic fits in perfectly with the fast-paced nature of the genre, though it's entirely possible that I'm just a sucker for cheesy '80s inspired space adventures. Nevertheless, it reviewed favorably during its release on Xbox One last year, making this a worthwhile recommendation for anyone seeking an addictive high score chaser sporting retro roots and a campy vibe.
Bridge Constructor Playground (Joindots, $9.99) – Bridge Constructor Playground does exactly what the title would suggest. An introduction to the topic of bridge building for people of all ages, players design and stress test bridges across 30+ levels to see if they support the weight of ongoing traffic. With no fixed budget or limitations on building materials, novice architects are given creative freedom to freely build to their heart's content. While its free form factor and addition of tutorials fix a lot of the issues that plagued its predecessor, the game still features the same awful user interface and terrible sound design, making it difficult to fully recommend here. Well, that and the fact that it's a $10 port of a free mobile game. Steer clear of this one.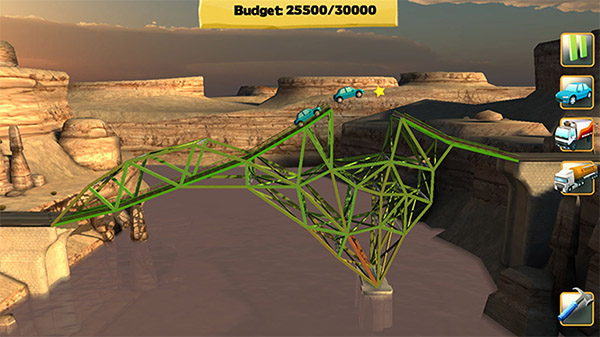 WII U ADD-ON CONTENT
Minecraft: Story Mode – Episodes 6-8 ($4.99 each | available 12/13) – Created by the award-winning adventure game powerhouse Telltale Games, players on Wii U can finally finish their perilous quest to reunite The Order of the Stone and save the world from oblivion! Well… maybe. While not officially confirmed for digital release, I'm taking an educated guess that they'll be available digitally alongside the complete edition's retail release mentioned above. If I'm right in that assumption, prepare to discover a land completely overrun by zombies, free a population enslaved by corrupted computers, and possibly find your way back home in these final chapters to Jesse's odyssey. Each episode will presumably cost $4.99 a piece, as was the case with previous chapters.
WII U VIRTUAL CONSOLE
Metroid: Other M (Nintendo, $19.99) – Originally released on the Wii back in 2010, Other M is, universally, the most hated game in the Metroid franchise. Most of the game's criticism focused on its overdrawn, melodramatic story and poor depiction of Samus's character and personality. Though all things considered, there's a fairly decent game hidden beneath its admittedly nonsensical narrative. Albeit much more linear than Metroid Fusion, Other M keeps enough of the series' sense of exploration intact while placing a much greater emphasis on combat. Designed with controls that mimic the simplicity of a NES game, players control Samus on a 2D plane, though they can switch to a first-person perspective on the fly by pointing the Wii Remote at their television screens. Shifting seamlessly between two-dimensional platforming and precision shooting in a three-dimensional space created unique opportunities for intriguing puzzle solving and some truly epic and memorable boss battles that its predecessors could only dream of. Despite its shortcomings, I personally found it to be a tad over-abused, and would still urge fans of the series to give it a second playthrough under a more forgiving lens.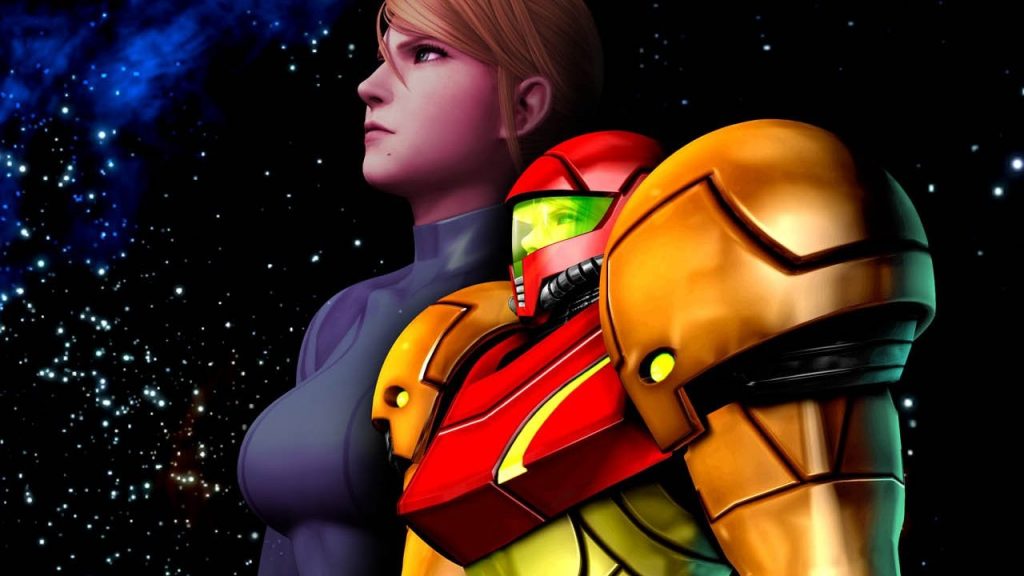 Fire Emblem: Shadow Dragon (Nintendo, $9.99) – Originally released on the Nintendo DS in 2009, Shadow Dragon is an enhanced retelling of the first ever tactical role-playing game in the Fire Emblem franchise from back in the 8-bit days of the NES. Completely new to Western audiences at the time, the story follows Marth, prince of the kingdom of Altea, as he and his band of loyal followers save Archanea from the evil clutches of the evil wizard Gharnef and resurrected Dark Dragon Medeus. While not the finest entry in the series, it's easy to appreciate the origins of the franchise established here, and overall refinements to its retro counterpart make it very accessible to newcomers. While it's a shame that the multiplayer features are completely stripped, it's well worth the time for anyone seeking dozen's of tactical RPG greatness.
WII U SPECIAL OFFERS AND DEALS
Nano Assault Neo ($7.49 | 25% off) until 12/22
Plenty of Fishies ($2.99 | 40% off) until 12/29
B3 Game Expo for Bees ($3.99 | 20% off) until 12/21
FreezeMe ($6.99 | 50% off) until 12/30
Tetraminos ($3.99 | 20% off) until 12/22
Rorrim ($3.00 | 40% off) until 12/29
Double Breakout ($5.00 | 28% off) until 1/5
Pinball Breakout ($5.00 | 28% off) until 1/5
Wicked Monsters BLAST! HD+ ($1.99 | 75% off) until 1/5
KEYTARI: 8-bit Music Maker ($3.99 | 20% off) until 12/14
Check Nintendo's website for the full list of deals available.
3DS RETAIL
Animal Crossing: New Leaf – Welcome amiibo (Nintendo, $19.99) – For those of you living under a money rock, a brand-spanking new update for Animal Crossing: New Leaf launched early last month adding many exciting amiibo-centric features, not to mention new items, minigames and tweaks to how your homes can be decorated. While free for current town bureaucrats, mayor elects new to the quirky, yet charming life sim can now pick up the full package in stores, complete with one random amiibo card to get those vast collections started. If you've been dreaming of settling down for a quiet life of fishing and cherry picking, now might just be the best time to put a down payment on some property in the suburbs of New Leaf.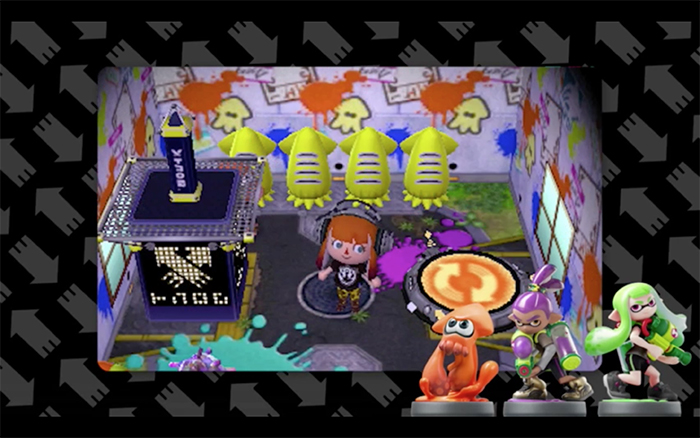 NEW 3DS DOWNLOAD SOFTWARE
GALAXY BLASTER (RCMADIAX, $1.49) – The kings of shovelware return with yet another tediously uninspired arcade shooter. Too lazy for their trademark use of alliteration this time, GALAXY BLASTER tasks players with defending a "base" from "alien ships" using the "blasters" of your own "ship." Of course, that's all left to the player's imagination as all you're really doing is shooting blocks at other blocks as a block. I just love it when developers push that new 3DS hardware to the max, right? Move along people, nothing to see here.
3DS VIRTUAL CONSOLE
Demon's Crest (Capcom, $7.99) – Originally released on the SNES back in 1994, Demon's Crest is a surprisingly deep Metroid-esque platformer with mild RPG elements that's hard to top. Players follow the underworldly misadventures of Firebrand: a relentless red demon perhaps better known as the reason your SNES controller remains a permanent fixture in the wall of your childhood bedroom. When not terrorizing the skivvies off intrepid knights in the Ghosts 'n Goblins series, he's often found challenging other demons to feats of strength for possession of six magical crests that grant the beholder infinite power. Chilling gothic music, macabre graphics, and surprisingly complex gameplay made this one of the more engrossing SNES games to grace the super system, and now it can finally be yours on the go. Just make sure to keep an extra set of clean underwear on you at all times.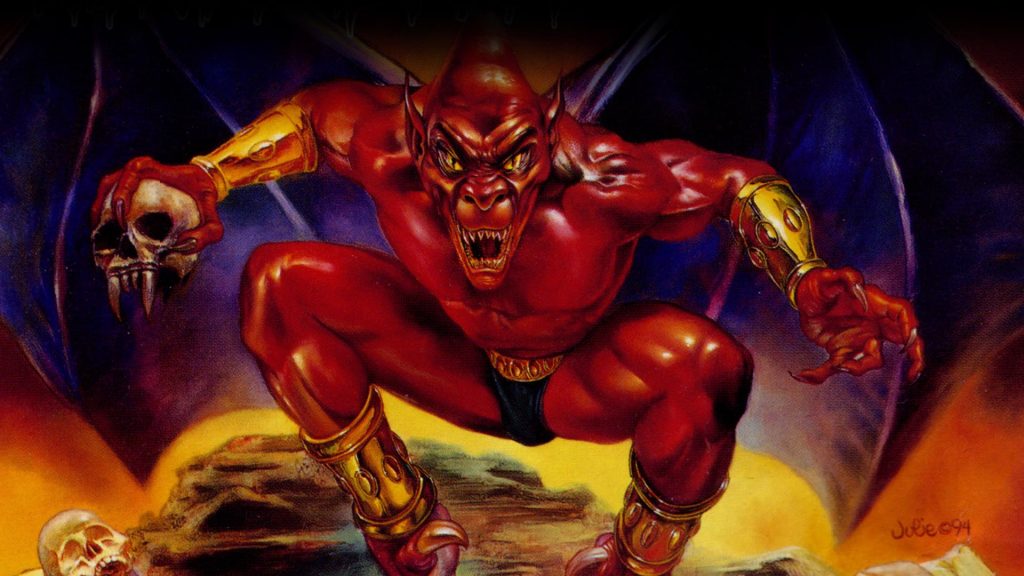 3DS HOME MENU THEMES
Disney Tsum Tsum – $2.49
Mickey & Friends Holiday Season – $2.49
3DS SPECIAL OFFERS AND DEALS
AeternoBlade ($2.99 | 80% off) until 1/5
Conveni Dream ($3.99 | 20% off) until 12/29
Disney Frozen: Olaf's Quest ($9.99 | 50% off) until 12/15
Goosebumps: The Game ($9.99 | 50% off) until 12/15
Are You Smarter Than a Fifth Grader? ($7.50 | 74% off) until 12/15
Big Hero 6: Battle in the Bay ($9.99 | 50% off) until 12/15
Fun! Fun! Minigolf TOUCH! ($2.24 | 25% off) until 12/22
Luxor ($0.99 | 83% off) until 12/29
Hidden Expedition Titanic (83% off) until 12/29
4 Elements ($0.99 | 83% off) until 12/29
Azada ($0.99 | 83% off) until 12/29
Check Nintendo's website for the full list of deals available.
What games will you be downloading this week? Be sure to let us know in the comments!
Leave a Comment