It's hard to believe that the Nintendo Switch was already officially announced a month and a half ago, and yet we've been talking about the "NX" for so long now that it almost seems like we've known about the Switch for longer. For some, the transition between the codename and the official name for Nintendo's upcoming console was easy, but for others, they'd gotten so used to calling it the NX that they couldn't get behind the new name immediately.
And while I actually quite like the name "Switch" I'll be the first to admit that it seems a bit… obvious. Maybe this shouldn't come as a surprise – all of Nintendo's consoles preceding the Wii had quite literal names – but I still couldn't figure out if the only reason Nintendo was calling it that was because of the actual switching between home and handheld.
Well, apparently not! While Nintendo did mean to name the Switch that because of the immediate switch from home to handheld, according to Japanese magazine Nintendo Dream, that's in addition to the fact that the Nintendo Switch will "flip a switch" in people's lives, effectively changing how they view entertainment.
Nintendo on the topic stated:
"We decided that this name would be the best fit for our product for two reasons. It represents one of the defining features of the Switch, the ability to seamlessly 'switch' between the TV screen and Switch's screen, while also embodying the idea of being a 'switch' that will flip, and change the way people experience entertainment in their daily lives."
Nintendo went on to add that the reveal trailer for the Switch was made to create more visual representations of that concept, showcasing the different scenes in which one could play the Switch.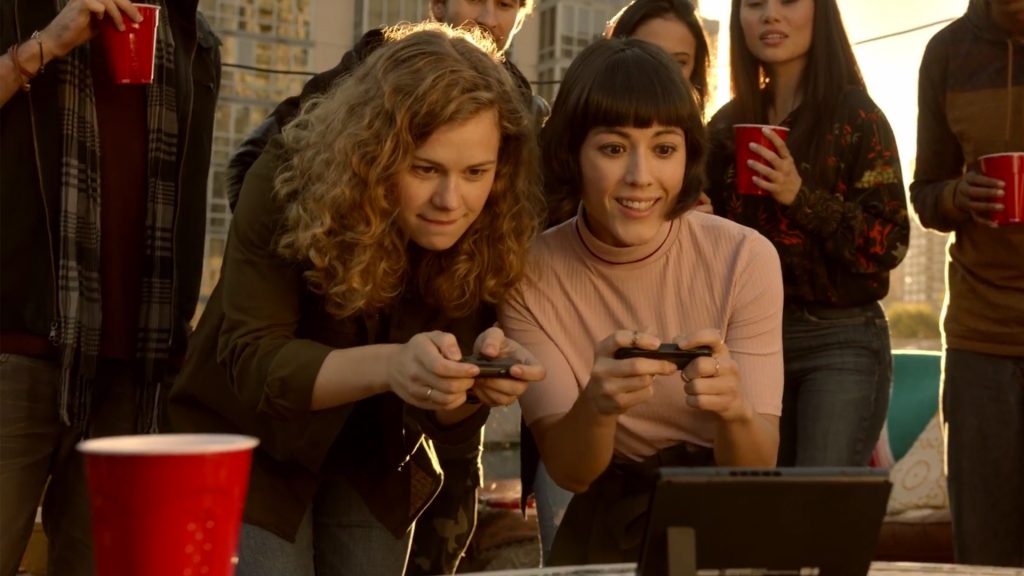 "We wanted to show people just how much of an enjoyable difference it will make in their entertainment experiences, by having them see and hear for themselves what it can do in an easy-to-digest manner. It allows people to enjoy a home console experience not only in front of a TV, but in rooms with no TV, or outside altogether. And because the controllers are detachable from the main body of the console, each of its forms offer different play experiences for people to enjoy."
Nintendo also made sure to mention that we should all stay tuned for the big event in January, which is just one month away.
And hey, if you're still not convinced by the name, you can find reassurance in the fact that the abbreviation "NS" sounds suspiciously close to "NX"."
---
Leave a Comment