Just in case you've been living under a rock, the 2016 Game Awards are on tonight and, while it's certainly no E3, we do get to see quite a bit of new stuff regarding upcoming games. Excitingly, one of those games happens to be Breath of the Wild.
During the pre-show, Nintendo announced and revealed a brand new trailer for the upcoming Zelda installation, which everyone went ballistic for. And rightfully so! But more recently, good ol' Reggie came on stage to present another video, alongside Mr. Aonuma via pre-recorded video. Another trailer? More new info? Or… what was that? Oh, a Treehouse Demo…
Unfortunately, the second video featured for BotW was uncharacteristically underwhelming. While we did get to see a cool new character in the form of a bird minstrel reminiscent of Wind Waker's Rito, that's about it as far as new stuff. The video featured Bill Trinen and another member of the Nintendo Treehouse playing the game, though a lot of it was awkward banter. While it does seem like they were trying to hint at temples, without actually showing us a temple, all we really got was combat that we've already seen in previous demos.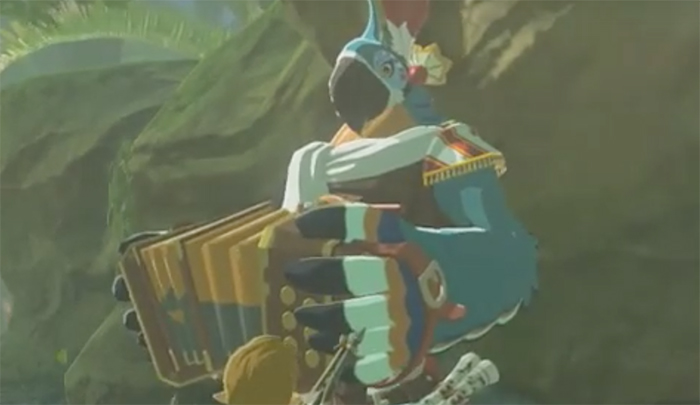 Nintendo hasn't released the video on its YouTube channel yet, but I'm hoping we'll see a longer, unedited version pop up soon after the Game Awards are over. Of course, don't get me wrong, it's really exciting that the game is close enough where they can show us this kind of thing; I just wish they would have swapped the new trailer and Treehouse video spots. This seemed much more fitting for a pre-show video.
Leave a Comment