Well, it's official – The Legend of Zelda: Breath of the Wild is coming.
Okay, okay, sure, we may have already technically known that, but we all know that nothing is set in stone until it's on the internet, right? And as of this morning, there's an official teaser site for the upcoming Zelda title, and it's a little bit surreal.
Admittedly, the site isn't anything to die over – it's simple, and shares the exact aesthetic we've begun to associate with the upcoming title, but that doesn't make the prospect of the game coming out soon any less exciting. You'll be greeted with the logo for the game – the infamous Zelda "Z" with the Master Sword through it, before a woman's voice tells you to "Wake up, Link." This, of course, is one of the first lines we hear from the first-ever voice acted LoZ title, so it's got some significance.
The site has a couple fun, albeit not too in-depth, sections regarding the game. The homepage will treat you to links to everything, as well as footage captured from BotW. The About section boldly tells the reader to "forget everything you know about The Legend of Zelda games," and discusses the open world of BotW's Hyrule, the 100+ Shrines of Trials, and the survival aspects of the game, among other things. None of these descriptions goes too far into detail, but after everything we saw at E3 2016, it's still got me giddy.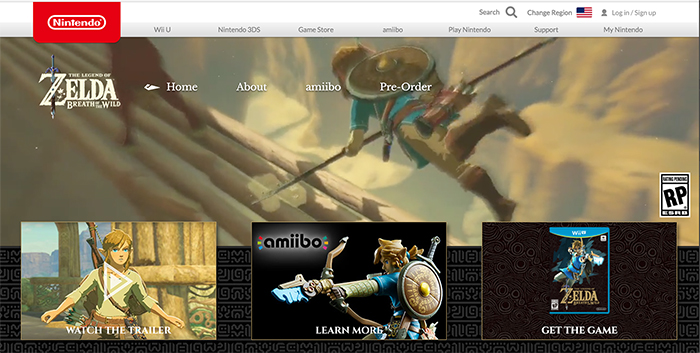 There is, of course, a page dedicated to amiibo, though unfortunately this page serves no other purpose than to remind you which amiibo sit within the Legend of Zelda line, those being the upcoming 30th anniversary amiibo and the BotW specific amiibo that were also shown off at E3 (and Wolf Link). And lastly, a page to pre-order the game.
You also find some fun extra links on the homepage, such as a comparison of Hyrule and the Zelda games from the past and the more modern day entries, gameplay footage, and an interview with Mr. Aonuma himself featuring Nintendo Minute.
Overall, the launch of the microsite might not feel all that significant, but it definitely means that the game is coming, this time sooner rather than later. Though for me, personally, the absolute most exciting thing on the entire site is the Nintendo Switch logo displayed proudly next to the Wii U one; it's a small detail that assures me that all this wait time – both for Zelda and the "NX" – is going to be worth it.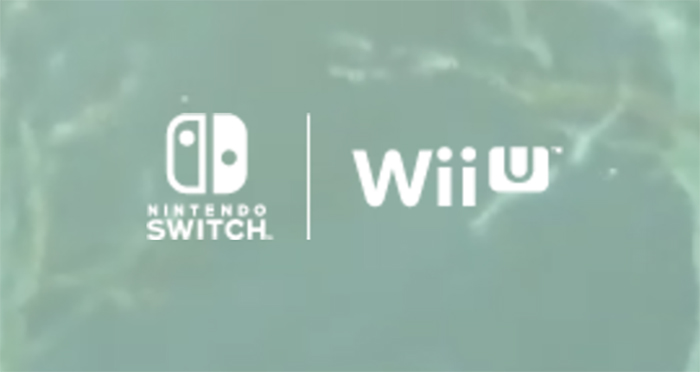 Leave a Comment