Pokémon Sun & Moon have already started taking the world by storm, so it's only natural that the first Global Mission has kicked off.
Global Missions involve everyone uniting to best a common goal – in this case, catching 100,000,000 Pokémon before December 12th.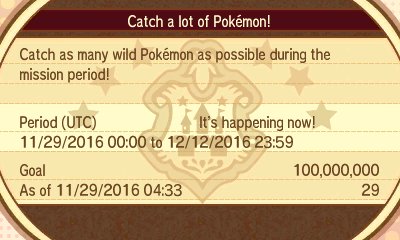 All you need to do is Game Sync to update your progress and if the goal is met everyone who participated will get 2,000 Festival Coins. It may seem like a massive number to reach but considering the game is breaking sales records it's not insurmountable.
So get to catching 'em all!
Leave a Comment