For many years, star translator Clyde "Tomato" Mandelin has been providing fascinating tales of game translation and localization over at www.legendsoflocalization.com. Recently, the website went physical with the release of Legends of Localization: Book 1 – which took a look at the original The Legend of Zelda game on both Famicom and NES, examining and comparing the scripts of both games and how the various technical, cultural, and historical differences of Japan and the West led to the changes between versions. And now, he's back with a hip sequel, this time focusing on everybody's favorite weird '90s RPG – EarthBound.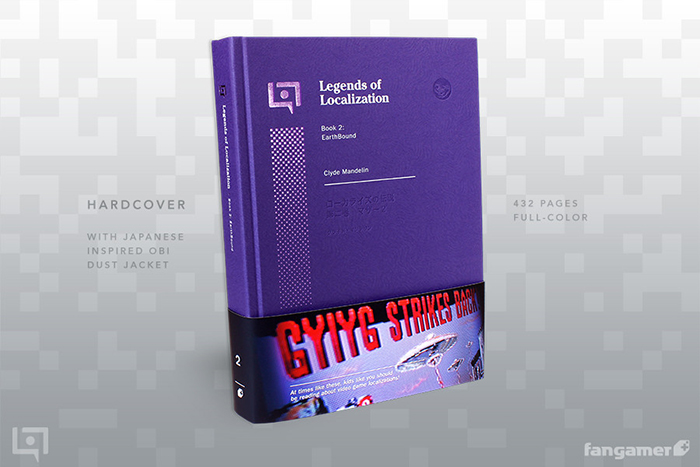 It's not surprising that the game was chosen next, given Mandelin's long history with the Mother series. (He founded starmen.net and led the Mother 3 fan translation, after all.) The second volume in the series will be over double the size of the first, sitting at 432 pages, detailing the unique story and methods by which EarthBound was localized from the Japanese Mother 2. Packed with extra nostalgic goodies like a scratch 'n' sniff card, and with a forward by the game's localization director Marcus Lindblom, it's sure to excite the EB enthusiasts in your life. Personally, given that EarthBound is my all-time favorite game, and one of the best written RPGs out there, it'll be an instant purchase for me.
Like with the first book, Mandelin is also releasing a separate "passport" that contains important Japanese phrases and words found in the game, allowing English players to pick up the Japanese version and (roughly) follow what's being said. He also announced recently that the third entry in the series will cover the original Super Mario Bros.
Leave a Comment