One of the bigger surprises from the Nintendo Switch announcement trailer was the appearance of Skyrim, the 2011 smash-hit entry in the open-world Elder Scrolls franchise. While Nintendo and Bethesda have been coy about its actual status as a game, its director, Todd Howard, has talked about the upcoming system in an interview with Glixel.
For starters Howard reveals that Nintendo showed the system to him back at E3 and that it was "probably the best demo [he's] ever seen" at the expo. As he has been a part of the industry since 1994 that's not faint praise, and considering the lax nature of the interview in general it doesn't seem like PR speak.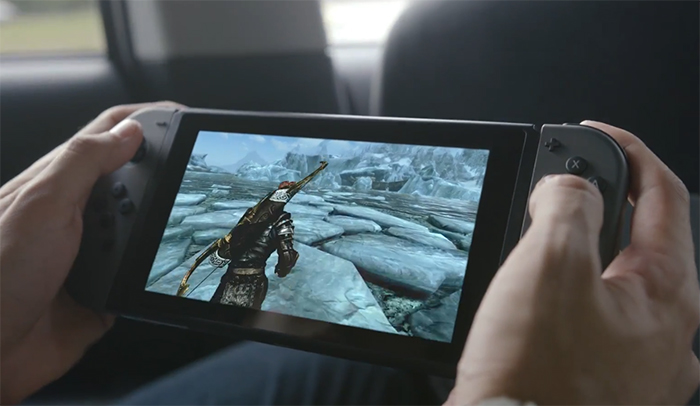 Howard goes on to say "it's really smart what [Nintendo] is doing" and that Bethesda will definitely support it, going so far as to highlight the fact it's the first time in years Bethesda has supported a Nintendo home console since the NES. He also states that Skyrim will be "the same game on the TV and on the other screen".
We'll have to wait and see what other support Bethesda may drum up for the Switch, but it's definitely a promising start. It's also exciting to hear that Nintendo was pitching the Switch to developers at E3 and that it went down well, so who can say how many other third party teams also went away with a positive impression.
Nintendo plans to reveal more Switch details on January 12th in a special event, so be sure to check back then for the full run-down of news.
Leave a Comment