This week in the Nintendo eShop: A triple threat of Poké, Dragon and Wario Balls (Warning: cannot unsee): gotta catch 'em all!
Those of you hoping for some early Black Friday deals this week are in for some disappointment. While we patiently wait for Nintendo to drop some slick discounts next week, a bunch of Disney games at 50% off will have to suffice. Starting today, 3DS owners can pick up Disney Frozen: Olaf's Quest and Big Hero 6: Battle in the Bay for $9.99 each. Otherwise, the amazing Gunman Clive HD Collection is still on sale for $2.43 (40% off) for Wii U owners: a compilation of both Gunman Clive and Gunman Clive 2. 3DS owners can also pick up each game in the series separately for $0.99 and $1.49, respectively. The games themselves are fantastic action platformers that draw inspiration from revered classics such as Mega Man and Super Mario Bros., all under the guise of a beautifully grubby looking paper aesthetic. The games were already at budget prices, making this week's continued discount all the more enticing.
WII U DOWNLOAD SOFTWARE
Ohayou! Beginner's Japanese (Finger Gun Games, $4.99) – Those of you looking to dip your toes into the intricate tapestry that is the Japanese language need look no further! Ohayou is here to help guide budding linguists how to read, write and pronounce Japanese Hiragana and Katakana characters using digital flash cards. As someone who learned the language years ago and has forgotten everything beyond how to ask for a beer, this feels like the perfect way to ease back into the swing of things. Just bear in mind that the game's geared solely towards teaching you the basics of the Japanese alphabet. You won't be learning the meaning of words and phrases or boosting reading comprehension skills. Still, it's a great entry point for anyone remotely curious in learning Japanese, made all the more helpful thanks to an intuitive interface and charming presentation.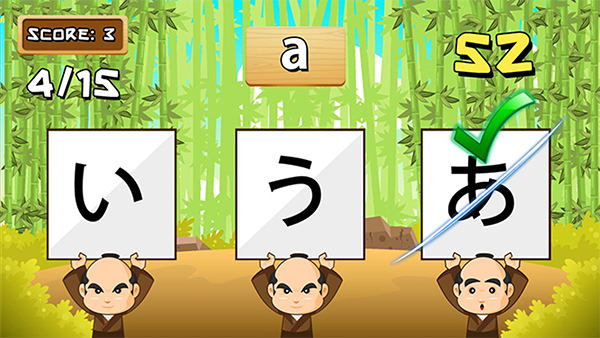 Swap Fire (Midnight Status, $14.99) | available 11/18) – Swap Fire is a Wii U exclusive first person shooter with lofty ambitions to redefine the genre. Designed with a heavy emphasis on couch-multiplayer co-op, players shoot each other with teleporters in order to swap positions in an effort to trick your opponent off the edge of the map. This simple, yet intuitive mechanic is utilized in many different ways over nine unique multiplayer modes, requiring a healthy mix of psychology, strategy and reflexes to best your opponents. Personally, I love how it turns the entire risk/reward proposition of typical shooters on its head, especially how the system encourages careful tactics and getting in harm's way over camping behind cover or blindly firing at your opponents. Here's hoping the fun factor outperforms its somewhat lackluster, outdated graphics.
Exile's End (Marvelous USA / XSEED Games, $9.99) | available 11/22) – Exile's End is a take on classic Commodore 74/Amiga action-adventure games like Flashback and Another World, though with some added Japanese flair. The game was developed by one-man indie studio Magnetic Realms with art, cutscenes, and music provided by legends of the 8 and 16-bit eras from Japan. Personally I'm hooked by its heavy Metroid leanings, thematic influences from '80s science-fiction films and phenomenal score composed by Keiji Yamagishi of Ninja Gaiden fame. Some poor level design aside, if the fusion of these three elements sounds like your cup of tea, I urge you to give this classically inspired gem a shot.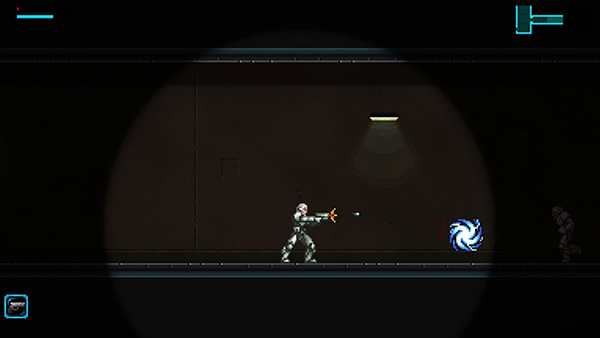 WII U ADD-ON CONTENT
Lego Dimensions – Wave 7 DLC Packs (Warner Bros., Various) – Support for Lego Dimensions continues to roll out this week with new story, level, team and fun packs from new and exciting franchises! Personally, Sonic comes as a welcome surprise that fuels my hopes for full featured sets outside the confines of Dimensions. Check out the full list below of toy sets and expansions coming this Tuesday, complete with Amazon pre-order links:
Fantastic Beasts Story Pack ($49.99 | available 11/18)
Sonic the Hedgehog Level Pack ($29.99 | available 11/18)
Gremlins Team Pack ($24.99 | available 11/18)
E.T. Fun Pack ($11.99 | available 11/18)
Fantastic Beasts Fun Pack ($11.99 | available 11/18)
Adventure Time Marceline Fun Pack ($11.99 | Toys"R"Us exclusive | available 11/18)
WII U VIRTUAL CONSOLE
Wario Land: Shake It! (Nintendo, $19.99) – Originally released on the Wii back in 2008, Nintendo's latest showcase of Wario's gluttonous greed quite literally shakes up the tried-and-true franchise formula. In addition to his standard charge attacks and butt stomps, Wario has a few new moves up his sleazy sleeves thanks to motion-sensitive features of the Wii Remote. As the immediate successor to Wario Land 4, expect more of the same masterfully crafted side-scrolling action through stages filled with clever puzzles, meddlesome enemies and hidden treasures just waiting to be plundered. While the motion controls come off a tad gimmicky at times, Shake It is often praised for its beautifully hand-drawn visuals, fantastic level design and inspired use of old-school ideals. As a huge fan of the series, it comes highly recommended by yours truly. Here's hoping the long dormant franchise eventually finds its way to the Switch sometime in the future.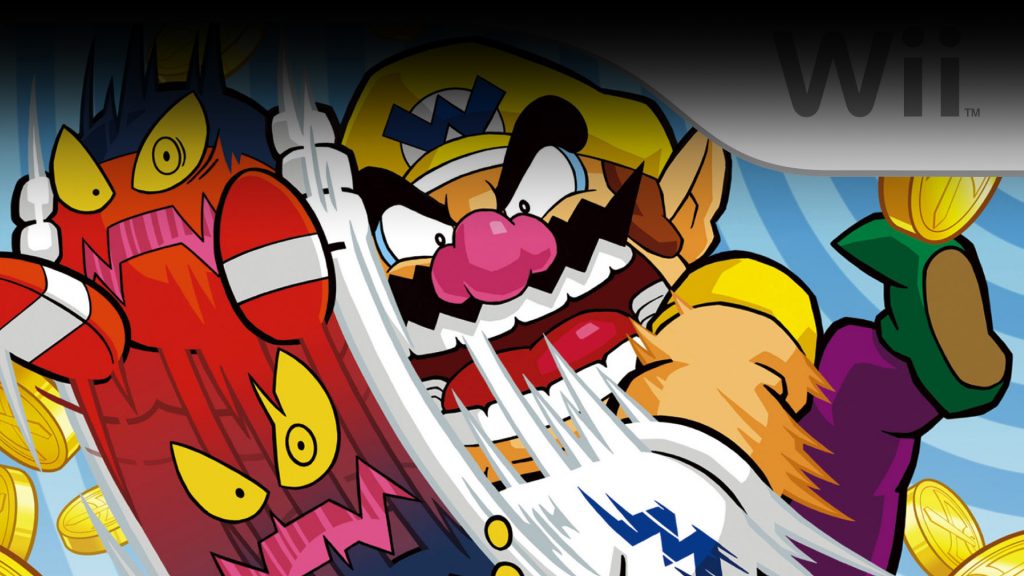 Excitebike 64 (Nintendo, $9.99) – Another long dormant franchise in Nintendo's fantastic backlog of forgotten gems, Excitebike 64 is both the second installment and first to use 3D in the Excite series, originally released on the Nintendo 64 back in 2000. At the time, it was widely considered by many to be the most realistic motocross game on the market, taking great inspiration from the physics engine and intuitive controls of Wave Race 64. Featuring six unique riders, 20 stadium tracks, over a dozen stylish tricks, four player multiplayer and a course editor, there's plenty of content for die hard racing fans to get excited over. As an added bonus, the game even packages in the original NES classic! It's by far one of the best racing games available for the Nintendo 64 and I urge anyone who hasn't experienced this lovingly crafted series rebirth to give it a spin.
WII U SPECIAL OFFERS AND DEALS
Gunman Clive HD Collection ($2.38 | 40% off) until 11/24
B3 Game Expo for Bees ($3.99 | 20% off) until 11/30
Stone Shire ($3.99 | 50% off) until 11/26
Fit Music ($11.96 | 60% off) until 12/5
STEEL RIVALS ($5.00 | 28% off) until 11/24
Midnight 2 ($1.59 | 20% off) until 12/1
The Gem Collector ($1.99 | 33% off) until 11/28
PixelMaker ($2.49 | 16% off) until 11/21
KEYTARI: 8-bit Music Maker ($3.99 | 20% off) until 11/23
Tetraminos ($3.99 | 20% off) until 11/24
Explody Bomb ($0.80 | 10% off) until 12/1
Plenty of Fishies ($2.99 | 40% off) until 12/29
Double Breakout ($5.00 | 28% off) until 11/24
Discovery ($3.99 | 42% off) until 11/30
Check Nintendo's website for the full list of deals available.
3DS RETAIL
Pokémon Sun & Moon (Nintendo, $39.99 | available 11/18) – The next adventure in pocket monster collecting is among us! Eager Poké Trainers patiently waiting all year to be the very best like no one ever was can finally catch, battle and trade all new Pokémon on the tropical islands of the Alola Region starting at midnight tonight. Word around the web is that Sun & Moon are two of the best entries in the franchise to date, not to mention a fitting way to close out the 20th Anniversary of Pokémon. In particular, the game is receiving high praise for evolving from the typical series formula, best seen through its engaging plot, tweaked interface, exclusion of HMs and the beauty of the Alola region. For our own thoughts on the matter, be sure to stay plugged in right here at Nintendo Wire for our full review in the coming days. Also, don't forget to transfer your exclusive Ash-Greninja from the special demo that you and I both know was played for an unhealthy amount of time.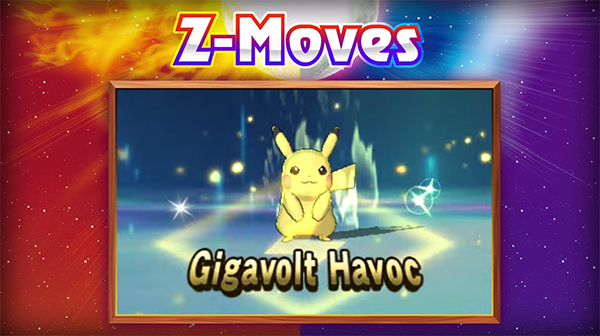 Dragon Ball Fusions (Bandai Namco, $29.99) | available 11/22) – The latest Dragon Ball experience for the 3DS, Fusions is a turn-based action RPG combining elements of fighting, customization and collecting. There are 1,013 playable characters when all is said and done – the largest roster in any Dragon Ball game to date – and each one can fuse together to create more powerful fighters, opening the floodgates for hundreds of different combinations. Reviews for the game's Japanese release a few months ago have all been generally favorable, praising its speedy action gameplay and emphasis on strategy, despite the battles themselves lasting a bit too long. Fans of the stellar anime series probably won't want to miss out on this one.
3DS DOWNLOAD SOFTWARE
Swapdoodle (Nintendo, Free) – Nikki and friends make their triumphant return in Swapdoodle: Nintendo's surprise successor to the once great and popular Swapnote! Much like its predecessor, Swapdoodle is a messaging app for your 3DS that lets players send and receive 3D doodles and in-game screenshots of select 3DS titles. There are even optional add-on packs you can purchase to enhance your doodles, teaching you how to sketch various legendary Nintendo characters! With enough add-ons, you can even boost your note storage, get more pen colors and download exclusive stationery. I, for one, am excited at the prospect of once again being able to message my friends via Spotpass. Let's just try to keep the lewd drawings to a minimum this time, okay guys?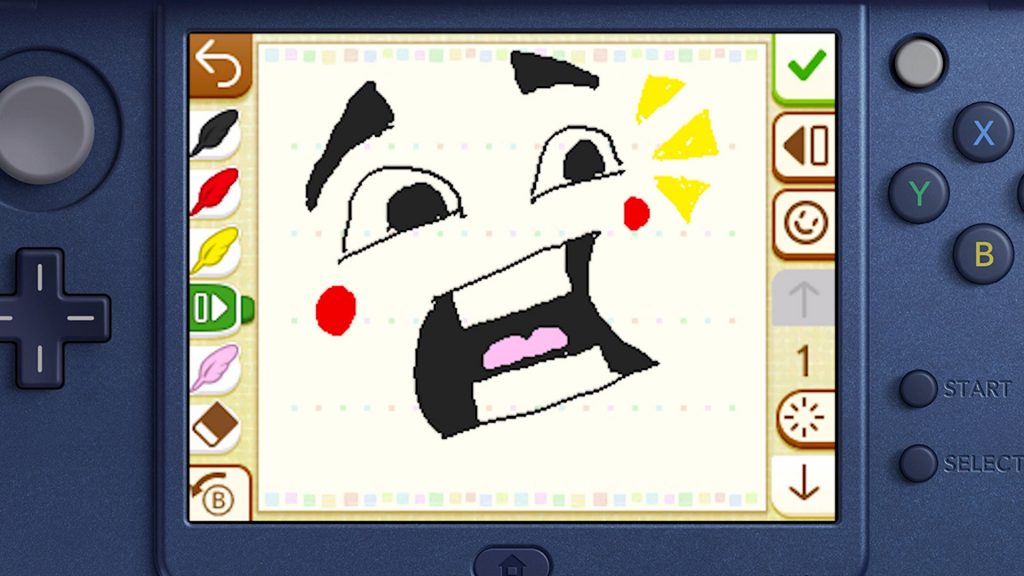 Touch Battle Tank – Tag Combat – (CIRCLE Entertainment, $3.99) – The latest in pocket tank warfare and unnecessary touch controls has arrived, this time fully loaded with new features. Most notable here is the inclusion of local multiplayer and two tank types to choose from: offensive and evasive. Unfortunately, if the game is anything like its predecessors, it's sure to be plagued by bland level design, poor AI and awful controls. The fact that shooting is still mapped to the touch screen despite the action frustratingly taking place on top is already a major red flag that shows the developers took very little feedback from the shortcomings of their previous efforts. Better suited as a free smartphone game that's played for a couple minutes before inevitably being deleted, this one is sure to be another misfire for 3DS owners. Steer clear.
3DS PRE-PURCHASE
Super Mario Maker for Nintendo 3DS (Nintendo, $39.99) – Super Mario Maker makes its portable debut in just two weeks time, and starting today you can preload the game so you can get right to creating when it launches on December 2nd. Personally, I'm most intrigued by the inclusion of its 100 built-in courses and the various medal challenges they inhibit. I just wish our creations could be shared outside the confines of StreetPass and local wireless, though the prospect of being able to play a near infinite number of side-scrolling 2D Mario courses on the go is still very enticing.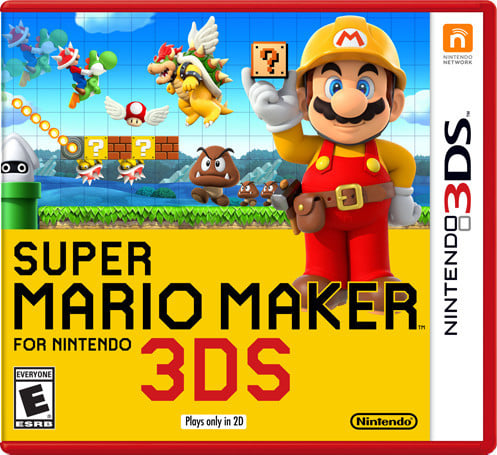 3DS HOME MENU THEMES
Pokémon Sun & Pokémon Moon – Tropical (available 11/18) – $1.99
Pokémon Solgaleo/Lunala (available 11/18) – $1.99
3DS SPECIAL OFFERS AND DEALS
Gunman Clive ($0.99 | 50% off) until 11/24
Gunman Clive 2 ($1.49 | 50% off) until 11/24
Disney Frozen: Olaf's Quest ($9.99 | 50% off) until 12/15
Goosebumps: The Game ($9.99 | 50% off) until 12/15
Are You Smarter Than a Fifth Grader? ($7.50 | 74% off) until 12/15
Big Hero 6: Battle in the Bay ($9.99 | 50% off) until 12/15
Pazuru ($4.79 | 20% off) until 12/1
Aqua Moto Racing 3D ($5.99 | 25% off) until 11/24
Soccer Up Online ($2.99 | 25% off) until 12/8
Dan McFox: Head Hunter ($2.39 | 20% off) until 11/24
Luv Me Buddies Wonderland ($9.96 | 50% off) until 12/05
Classic Games Overload: Card & Puzzle Edition ($14.99 | 50% off) until 11/28
Luxor ($0.99 | 83% off) until 12/29
Hidden Expedition Titanic (83% off) until 12/29
4 Elements ($0.99 | 83% off) until 12/29
Azada ($0.99 | 83% off) until 12/29
Check Nintendo's website for the full list of deals available.
What games will you be downloading this week? Be sure to let us know in the comments!
Leave a Comment