A couple titles have already been revealed to be making the jump from Wii U to Switch, and a handful more seem like pretty sure bets. During Switch's short reveal trailer, we caught our first glimpse of some of Wii U's greatest titles, namely Mario Kart 8 and Splatoon, running on Nintendo's new hybrid console with some notable upgrades. Getting games like Super Smash Bros. for Wii U and Super Mario Maker into more people's hands would make a lot of sense for Nintendo, too.
These are games that – if they never made the jump off of the tragically sinking ship that is Wii U – would ultimately go underappreciated and might eventually fade into obscurity. This second wind has the potential to not only find new life for these amazing experiences with a new audience; but to expand, refine and maybe even reinvent them in some massive ways.
We wanted to take a closer look at some of these titles based on what we've already seen and, frankly, what we're hoping for when they make the Switch.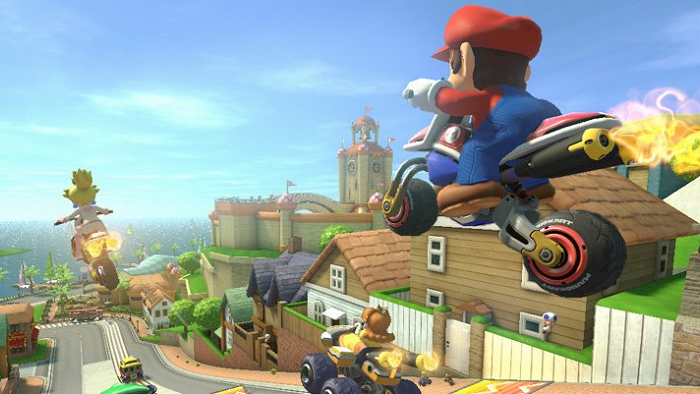 Mario Kart 8
The thought of the biggest, most beautiful Mario Kart game to date being laid to rest alongside the Wii U next year is just sad. True, it has the highest attach rate of any Wii U title at around 7 million units sold; but even if every Wii U owner had purchased it, it still wouldn't have achieved the recognition it deserves.
We can't argue that MK8 is the ultimate, flawless iteration of the Mushroom Kingdom racer, and therein lies Nintendo's chance to make the upcoming Switch version of the game a must own title for every Nintendo fan (even those that already own it).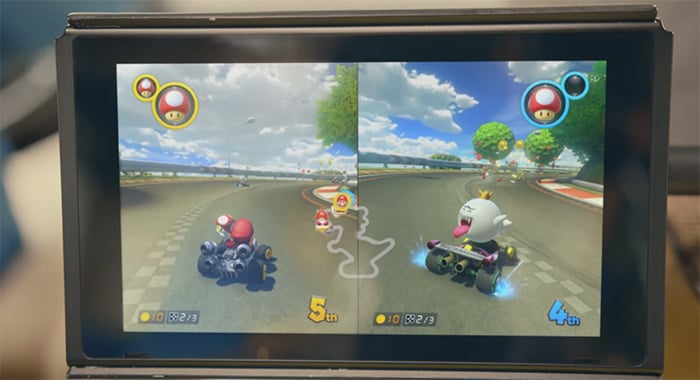 In the few seconds of MK8 on Switch that we've seen, a couple of upgrades have already been revealed. New content is clearly on the docket, with the addition of at least one new racer, King Boo. The ability for racers to carry two items simultaneously represents a substantial mechanical change to the title, as well, leaving the door open to more gameplay shifts that go beyond the obvious.
Here are a few more things we'd like to see:
More new racers, cups, and tracks – Mario Kart 8's DLC was some of the best, most substantial add-on content Nintendo has ever offered. Unfortunately, it ended after 2 packs. Some of the game's best tracks were added to the game with these updates, and we'd love to see more. There are plenty of classic tracks that could use a modern remaster and even more potential for brand new courses. Similarly, there are veteran Mario Kart racers that have yet to join MK8's roster, and a massive stable of other characters that deserve to get behind the wheel – I'm looking at you, Dry Bones.
More crossover content – Some of Mario Kart 8's most jaw dropping moments didn't take place in the Mushroom Kingdom. Racing through Hyrule's field and castle and defying gravity at blistering speeds in Mute City took the once-humble Kart Racer to a whole new level. Adding Link and his Epona-cycle and some beloved villagers to the roster hinted at the idea of turning Mario Kart into a new title entirely – Nintendo Kart. We fully support the idea of Nintendo embracing this new direction, and letting us race through all of its iconic worlds as all of our favorite Nintendo characters.
Battle mode – The only thing holding Mario Kart 8 back from series perfection is its sad excuse for a battle mode. Ditching the wide open and multi-layered arenas of previous entries in the series, MK8's battle mode instead repurposes existing courses. This leaves battle mode feeling more like a meandering race than a proper arena battle. Mario Kart's Switch debut would be the perfect chance to complete the package and finally create the perfect Mario Kart experience.
---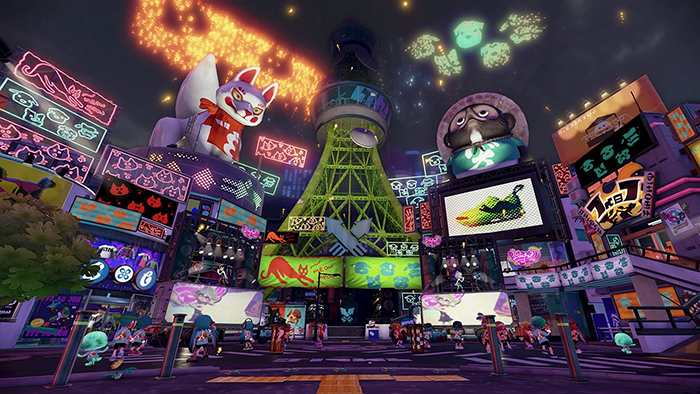 Splatoon
Who could have predicted that one the best games from Nintendo this hardware cycle would be a brand new, untested IP. Nintendo put its full development power behind this quirky concept, and the result is one of the most fun, unique, frantic and stylish competitive shooters in gaming.
We now know that Splatoon will be making its way to Switch in some form, and that it very closely resembles the game we've been enjoying for years now on Wii U. The few changes that we noted during the reveal trailer appeared to be mostly cosmetic, such as customizable hairstyles and pants.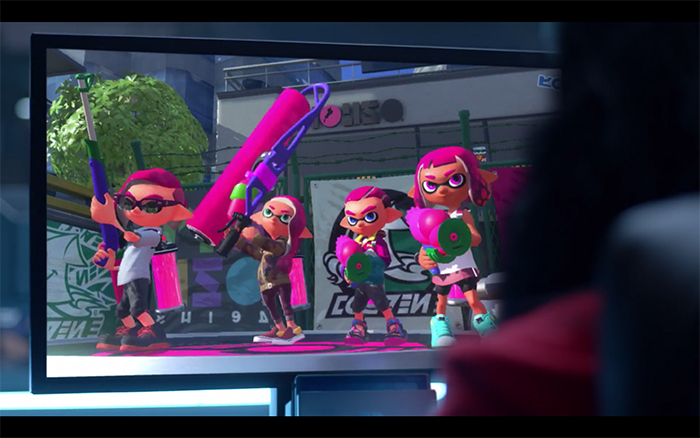 It's probably safe to assume that Nintendo has more surprises in store for us when Splatoon makes its switch debut, here's a few things we've got our tentacles crossed for:
New maps, modes, and customization – After almost a year of free and frequent updates, Splatoon became an extremely robust package. We hope to see Nintendo start with this massive baseline and continue to expand on it the way they did after the game first released. New maps and customization options are a given, but how far will they go? Maybe we'll finally get to play as Octolings. As for modes, some brilliant takes on the competitive shooter were added to the base game after launch, we're confident that Nintendo can surprise us with more.
More single-player content – Splatoon's focus has always been on arena-based, multiplayer competition, but anyone who has taken the time to play through the game's campaign knows that it has a lot more to offer. The puzzles and challenges that make up the levels, and the fun and clever bosses that harken back to 3D Mario titles should not be missed. We simply want more. More levels, more bosses, and if we're being really optimistic, some more story to flesh out this charming new IP.
Better matchmaking and multiplayer options – Granted, this may end up being more of a system-level feature of the Switch, but we're hoping that finding and playing with friends will become much easier in Splatoon's next incarnation. More ways to interact with fellow squid kids in the plaza (and maybe even the campaign) would be a welcome addition, as well.
&nsbp;
We'd also like to see some more freedom in map and mode selection. Keeping all of the maps and modes in rotation does help to keep things from getting stagnant, but playing the same ones repeatedly in four hour chunks is simply not the solution to this problem.
---
It'll be wonderful and fascinating if these games manage to find new life on Nintendo's new console. The sad truth is that neither of these fantastic titles saw nearly the amount of exposure that they deserved, so it's great that new players will be able get their hands on them for the first time. We can only hope that Nintendo will give those of us that have already played them to death plenty of reason to get hooked on them all over again.
Check back with us next week, when we'll take a look at some more Wii U titles that have yet to be announced for Switch, but seem like perfect candidates to make the jump.
Leave a Comment