This week in the Nintendo eShop: A double dose of SteamWorld adventures, Kutar gets a job, and X returns to bust some renegade Reploid rumps with BFF Zero.
Abysmal sales continue this week in the Nintendo eShop as we slowly creep towards the holiday season. The most noteworthy deal of the day is by far the Gunman Clive HD Collection at $2.43 (40% off) for Wii U owners: a compilation of both Gunman Clive and Gunman Clive 2. 3DS owners can also pick up each game in the series separately for $.99 and $1.49, respectively. The games themselves are fantastic action platformers that draw inspiration from revered classics such as Mega Man and Super Mario Bros., all under the guise of a beautifully grubby looking paper aesthetic. The games were already at budget prices, making today's discount all the more enticing.
My Nintendo is also having a celebratory sale for the launch of the NES Classic Mini. Starting today, you can get 20% off the Metroid Prime Trilogy and 30% off Metroid: Zero Mission, assuming you've been diligently hoarding your stash of coins (400 platinum and 20 gold, respectively). Both the Prime Trilogy and Zero Mission are among the best in the series, and come highly recommended by yours truly. My hunch is that we'll start seeing new discounts trickle in over the coming days, inspired by games bundled with the NES Classic Mini. If that's the case, be sure to stay plugged into Nintendo Wire for the full scoop.
WII U RETAIL
SteamWorld Collection (Image & Form International AB, $29.99 | available 11/15) – Available together physically at retail for the first time, discover the critically acclaimed titles SteamWorld Dig and SteamWorld Heist in one convenient package! If you haven't played either of these indie gems yet, do yourself a favor and pick up this collection immediately after you check out my thoughts on the two below.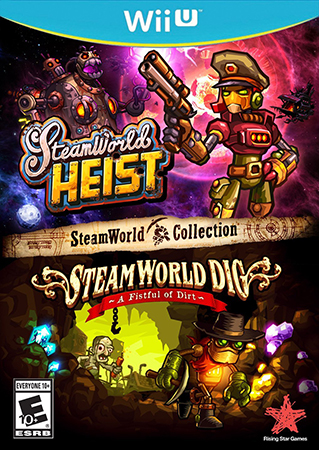 Part Metroid, part Minecraft, Dig is a fantastic blend of platforming, puzzling and exploration underpinned by a beautifully balanced leveling system. Players don the spurs of a steambot named Rusty after inheriting a mine left by his uncle. Digging's the name of the game as you carve a path deep underground, mining for goods and resources to uncover the secrets of the world below. Despite its obvious influences, Dig manages to deliver a fresh spin on the Metroidvania formula thanks to its unique style of subterranean gameplay and extremely fluid control scheme.
The latest in SteamWorld spelunking, Heist is a side-scrolling strategy game featuring steam-powered robots in classic turn-based space shootouts. It's basically Firefly the video game, as you lead a ragtag group of outlawed space-cowboy-pirates on a mission to plunder the galaxy, one freighter at a time. Its charming presentation, stellar combat mechanics and colorful characters made it one of the best games available on the 3DS, and now you can experience it all again in glorious HD! As a bonus, the Outsider DLC is included on disc, featuring new missions, hats and weapons seamlessly mixed in with the main game's procedurally generated offerings, as well as new recruitable character Fen: a red-hooded Scrapper left for dead.
WII U DOWNLOAD SOFTWARE
Dungeon Hearts DX (Wolfgame, $9.99) – Android and Steam gamers might remember this nifty little title from a few years back, now updated exclusively for the Wii U! A hybrid of match-three puzzle, rhythm and role playing games, Dungeon Hearts DX is essentially an inspired take on Theatrhythm Final Fantasy. Players use the GamePad's touchscreen to quickly align scrolling runes to unleash devastating attacks, defend against enemy offensives and unleash multi-hero combos. Boasting a reworked interface and entirely new game engine, Dungeon Hearts DX is a unique experience that's sure to please both newcomers and fans of the original alike. It's just a shame that the musical score isn't nearly as memorable as its legendary influences (though I guess that's hardly a fair comparison).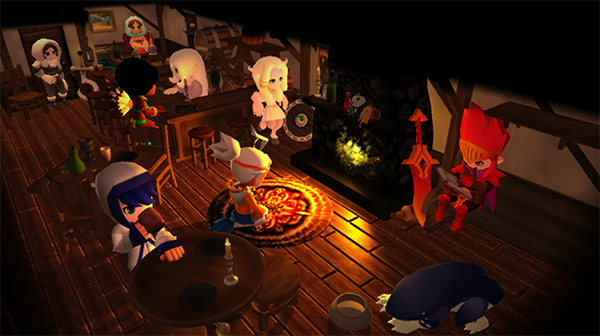 WII U VIRTUAL CONSOLE
Rhythm Heaven Fever (Nintendo, $19.99) – Ready those thermometers and guzzle down some NyQuil: Rhythm Heaven Fever is spreading onto Wii U Virtual Consoles! Originally released back in 2012 on the Wii, Fever is the third game in Nintendo's charmingly quirky Rhythm Heaven series and second one to wash up onto western shores. For the uninitiated, Rhythm Heaven games consist of a smattering of music-based stages where it falls upon the player to keep the beat with timely button presses. Its charm truly knows no bounds, thanks in large part to its infectious music, wacky cast, colorful stylings and absurd scenarios. Seriously, how many games can you think of that task you with stabbing peas with a fork, interviewing sweaty wrestlers, high-fiving monkeys and karate punching potted plants, all in the span of 15 seconds? Even more endearing is the abundance of puns and alliteration scattered throughout the entire gameplay experience, with Flipper Flop – a minigame consisting of synchronized seal dancing – proving a personal favorite of mine. Perfect for a quick session and addicting enough to marathon, this is one rhythm game fans of the genre won't want to miss.
Resident Evil: The Umbrella Chronicles (Capcom, $19.99) – Originally released back in 2007 on the Wii, Umbrella Chronicles is an on-rails shooter that chronicles (heh) the Umbrella Corporation's meddling throughout the Resident Evil series as told through narration from Albert Wesker and hidden documents pertaining to the dastardly organization's secret motives and actions. A love letter to fans of the series, it's essentially a retelling of Resident Evil Zero, Resident Evil and Resident Evil 3: Nemesis, but with a focus on blasting the undead in the face with the Wii Remote and optional Zapper attachment. Dare I say, it even manages to be scarier than some numbered entries, perfectly balancing the atmospheric charm of the series with fun light gun gameplay. It's also a surprisingly meaty experience, with a good amount of replay value and hidden unlockables to collect. Unless you have an aversion to rail shooters be sure to give this one a try, especially if you have a friend nearby to join in on all the zombie slaying action.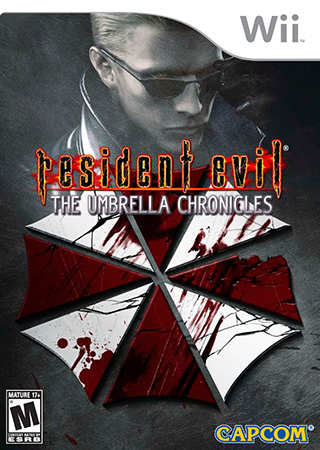 WII U SPECIAL OFFERS AND DEALS
Gunman Clive HD Collection ($2.38 | 40% off) until 11/24
Elliot Quest ($8.99 | 30% off) until 11/11
Olympia Rising ($3.49 | 30% off) until 11/11
Midnight 2 ($1.59 | 20% off) until 12/1
Family Tennis SP ($3.74 | 25% off) until 11/17
Tetraminos ($3.99 | 20% off) until 11/24
Explody Bomb ($0.80 | 10% off) until 12/1
Plenty of Fishies ($2.99 | 40% off) until 12/29
Double Breakout ($5.00 | 28% off) until 11/24
Discovery ($3.99 | 42% off) until 11/30
Check Nintendo's website for the full list of deals available.
3DS DOWNLOAD SOFTWARE
Dangerous Road (Starsign, $2.99) – Cross a busy street while avoiding oncoming traffic in this terribly ugly knockoff of Frogger. I will say though that the developers at least managed to tweak the classic formula just enough to stand out from more shameless renditions. While nothing new in concept, most intriguing is the inclusion of four playable animals buddies to choose from, each with their own unique skills to help them avoid becoming roadside vulture food. Though I question the logic on some of them – between a rabbit, bear, raccoon and bird, I can't for the life of me figure out which one has the ability to walk on water – the variety of playable characters hopefully injects enough substance into what would otherwise be $3 better spent elsewhere.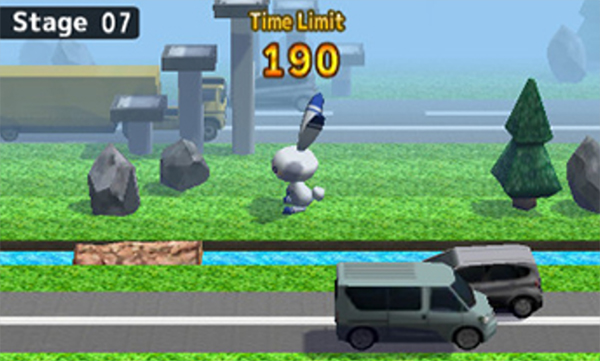 Kutar Series (CIRCLE Entertainment, $0.99 each) – Japanese sensation and cat-like character Kutar makes his 3DS localization debut today, courtesy of Circle Entertainment. Spanning ten games at just a dollar a piece, players follow the ever-expressionless Kutar as he engages in various jobs and activities around Techno Island, from apple picking and burger flipping to jump rope and snow tubing. Something about the intentionally broken English in each of the game's summaries and developer tweets come off incredibly endearing, and I actually caught myself laughing on a few occasions while watching this hilariously offbeat gameplay trailer. I'm not going to lie; despite being nothing more than a small compilation of mindlessly simple minigames, there's a part of me that believes everybody could benefit from a little Kutar in their lives.
NEW 3DS DOWNLOAD SOFTWARE
CUP CRITTERS (RCMADIAX, $1.49) – It's a double deuce of bafflingly New 3DS exclusives by RCMADIAX this week. First up in unnecessarily capitalization is CUP CRITTERS, an arcade game about manipulating gravity to keep balls in cups. Apparently if you slap some googly eyes on tiny spheres and call them "critters," that somehow injects your game with more personality. Seriously guys, please start putting more effort into your games.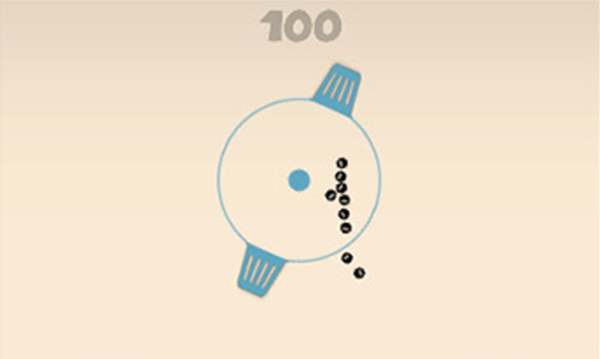 SHOOT THE BALL (RCMADIAX, $1.49) – Second in titles that angrily shout at you is SHOOT THE BALL: a game whose premise I probably don't need to explain to you in too much depth. For once though, I actually dig RCMADIAX's penchant for simplistic design. Launching a ball through small gaps in shapes coupled with the visual aesthetic of shifting colored backgrounds to signal the level of difficulty is actually quite clever. I just wish the developers put this much effort into naming the games themselves.
3DS VIRTUAL CONSOLE
Mega Man X3 (Capcom, $7.99) – Originally released back in 1996, X3 is the third and last game in the Mega Man X series to appear on the SNES. Continuing the awesome action gameplay the series is known for, players once again take control of super fighting robot X as he blasts his way through eight selectable stages, complete with maniacal Mavericks and hidden collectible power-ups, armor parts and abilities. While often criticized for feeling too formulaic, it's perhaps most notable for finally adding Zero as a playable character, albeit in infuriatingly limited fashion. It's definitely one of the weakest entries of the bunch, most disappointing with regards to its lackluster, often grating soundtrack (I'm looking at you Neon Tiger). It's still worth a playthrough for die hard fans, but not the proper send-off for the 16-bit era that the series deserved.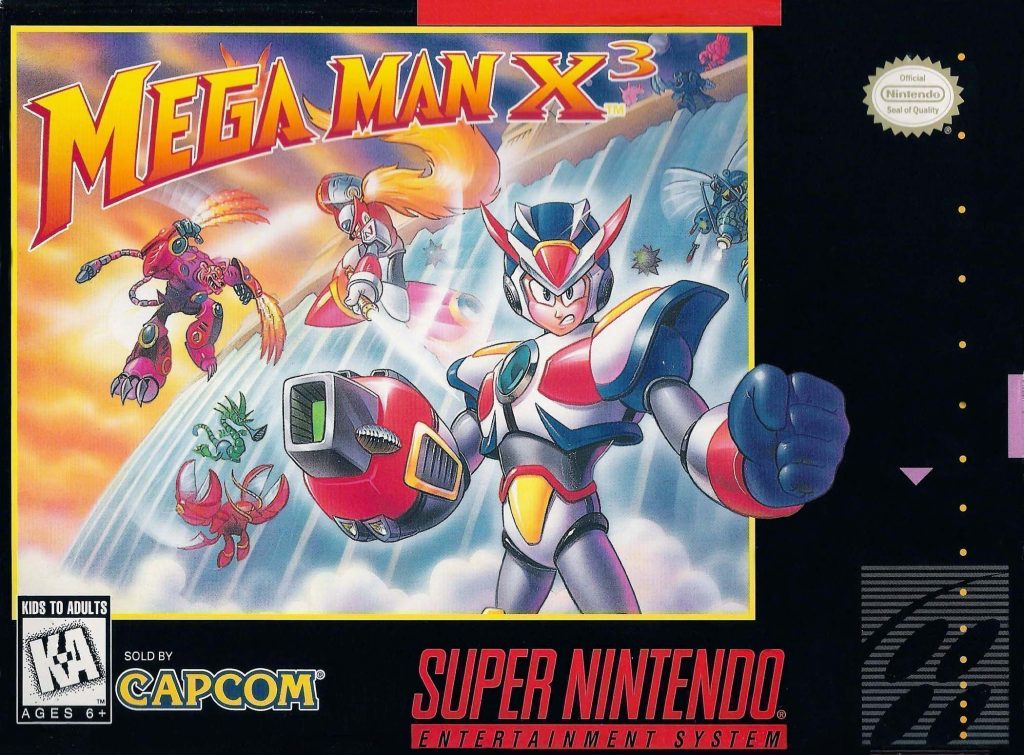 3DS HOME MENU THEMES
Animal Crossing: Falling Leaves – $1.99
3DS SPECIAL OFFERS AND DEALS
Gunman Clive ($0.99 | 50% off) until 11/24
Gunman Clive 2 ($1.49 | 50% off) until 11/24
Soccer Up Online ($2.99 | 25% off) until 12/8
Dan McFox: Head Hunter ($2.39 | 20% off) until 11/24
Luv Me Buddies Wonderland ($9.96 | 50% off) until 12/05
Classic Games Overload: Card & Puzzle Edition ($14.99 | 50% off) until 11/28
3D Game Collection ($4.79 | 20% off) until 11/17
Luxor ($0.99 | 83% off) until 12/29
Hidden Expedition Titanic (83% off) until 12/29
4 Elements ($0.99 | 83% off) until 12/29
Azada ($0.99 | 83% off) until 12/29
Check Nintendo's website for the full list of deals available.
HARDWARE
Nintendo Classic Mini: Nintendo Entertainment System ($59.99 | available 11/11)
Nintendo Classic Mini: Nintendo Entertainment System Controller ($9.99 | available 11/11)
What games will you be downloading this week? Be sure to let us know in the comments!
Leave a Comment