Not every NES game from back in the day has been venerated with the respect it deserves. Case in point: Sunsoft's Blaster Master series, a small yet loved franchise of run and gun platformers beginning in 1988. While the game spawned a few spinoffs and sequels, only one game (a WiiWare reimagining, titled Blaster Master: Overdrive) has been released since the time of the PlayStation… until now.
It was announced just today that a new entry in the series, titled Blaster Master Zero, will be hitting the 3DS eShop in the spring. Sunsoft has handed the franchise over to Inti Creates (Azure Striker Gunvolt), who mention reworking the series from "zero" (*canned laughter*) by both appealing to new players and harkening back to the classic that fans love.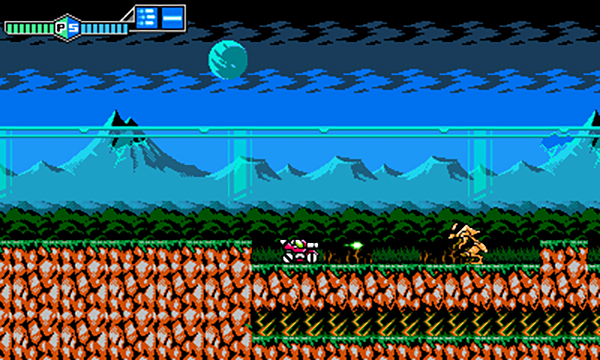 Going by the screenshots, BMZ maintains much of the original flavor, style and gameplay of the originals. Players will swap between manning the series' trademark Sophia III tank in a 2D plane and controlling protagonist Jason from a top-down perspective. More details, including a plot summary, gameplay displays, and many screenshots, can be found on the official Blaster Master Zero website.
Leave a Comment