Put your hands together if you want to clap: Donkey Kong Jungle Beat is pounding its way onto Wii U Virtual Consoles!
Originally released on the GameCube back in 2005 and later ported to the Wii in 2009 under the New Play Control moniker, Jungle Beat is a unique platformer involving combat, jumping and counterattacking through intuitive use of motion controls. It's often praised for breaking new ground in platforming, shaking up the traditional run 'n jump genre with fun and quirky ways to play.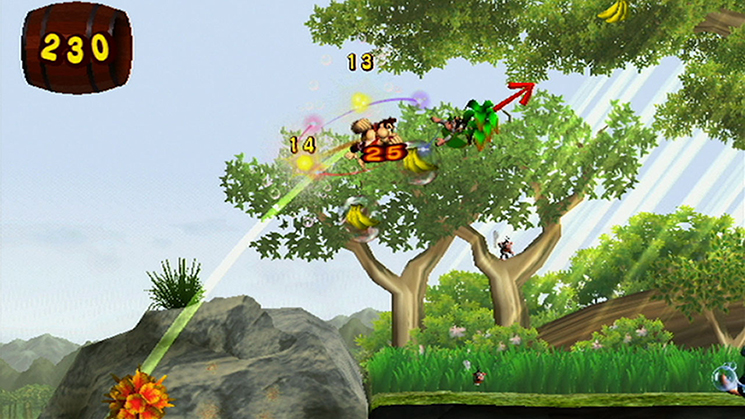 Unfortunately it's a rather short adventure, despite the replayability offered by an addictive scoring system for each level, and the boss fights have a tendency to get a little repetitive. There's also no support for the Bongo controller, instead opting for a combination of both traditional and motion controls using the Wii Remote and Nunchuk. The original makes for a far better experience if you can get your hands on it (especially the bongo drum peripheral), but this remaster should still suffice for anyone who missed out the first time around.
Donkey Kong Jungle Beat will be available tomorrow, November 3rd, for $19.99.
Leave a Comment