Gamers in the '90s were bombarded with choice when it comes to video game mascots. The decade had failures (Aero and Bubsy) as well as those who remain popular to this day (Sonic and Rayman), but there were some mascots who were neither and yet have managed to keep up appearances, albeit sporadically. One of those characters is Klonoa, the star of Namco's PlayStation platformer "Door to Phantomile".
While he hasn't starred in a new game since 2009's Wii remake of the original, it was announced earlier this week that Klonoa would be appearing in a feature-length animated movie courtesy of the production studio Henshin. Check out the initial concept art from writer, lead character artist and producer Hitoshi Ariga: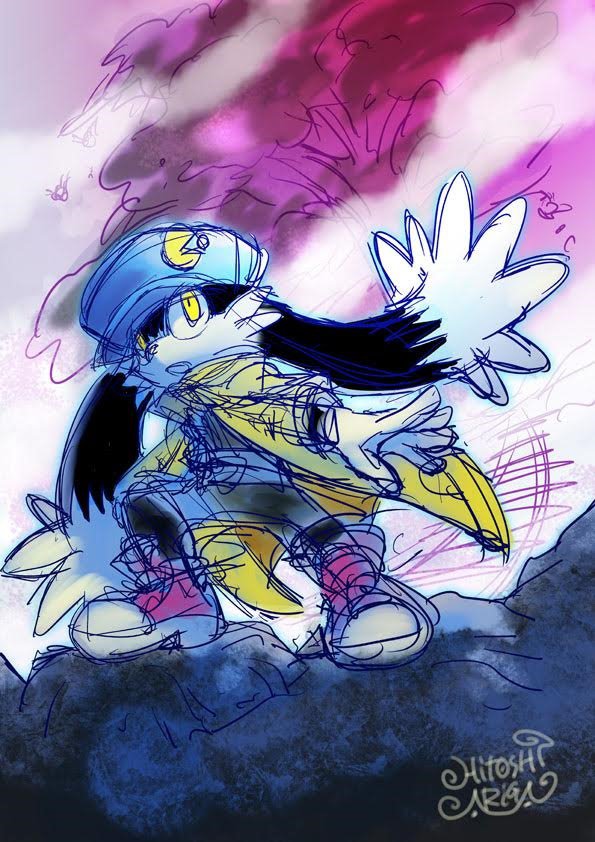 Hitoshi Ariga may be a familiar name to some of you as he is well known for creating a lot of Mega Man art in the '90s, illustrating Pokémon card art from 2011, and most recently designing a few new Pokémon for X & Y, including Inkay, Aegislash and Pangoro.
Henshin is a studio based in San Hose, California that was set up "as an anime-inspired media production and incubation company." If that has you worried, which is justifiable after the American-made Pac-Man and the Ghostly Adventures, I'd recommend checking out the studio's Twitter feed, which has been inundated with affection for the Klonoa series from both fans and the movie's staff.
There is currently no planned title or release date for the movie, but we'll be sure to let you know when it's announced.
Leave a Comment