Earlier today Nintendo distributed its six-month earnings release for the period spanning April through September. While it is not the avalanche of news some were expecting, there are some sections worth noting. We'll run down the essentials.
The topic on everyone's mind is likely the recently announced Nintendo Switch, which gets some very brief mentions. The worldwide March 2017 release is reaffirmed multiple times throughout the documents and the system is also reflected in the financial forecast for this fiscal year. According to Wall Street Journal writer Takashi Mochizuki, Nintendo expects to ship 2 million Switch units, which is apparently meaningless to some analysts as that number is either bad if the system launches early in March or great if it arrives towards the end. Those wanting to hear more soon, however, will be disappointed, as it was re-confirmed that we won't hear about the Switch's specs or price within 2016.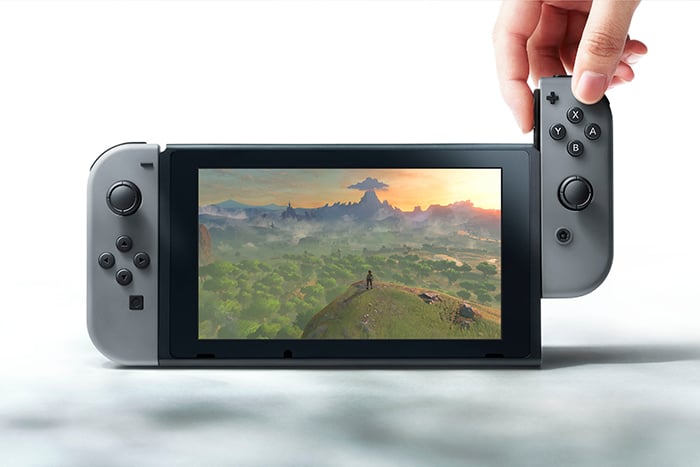 As for the rest of the report we learn that the 3DS is still going strong thanks to the resurgence of the Pokémon brand courtesy of Pokémon GO, with hardware sales up 19% compared to the same period last year. The Wii U is a different story, with the company only shipping out a conservative 0.8 million units and selling only 0.56 million, a whopping 53% decrease on last year. Nintendo puts this down to a lack of big Wii U software releases, considering the same period last year saw Splatoon and Super Mario Maker. The same goes for amiibo and download sales, which were down compared to last year thanks to a lack of new games that take advantage of the figures or DLC.
It's not all doom and gloom, though, as Nintendo secured a pretty big windfall thanks to the sale of its Seattle Mariners baseball team stocks earlier this year. Nintendo also expects the NES Mini to perform well, on top of the holiday and early 2017 line-up of 3DS releases. Super Mario Run and the as-of-yet unrevealed Animal Crossing and Fire Emblem mobile games are also referenced when it comes to the financial forecast.
We'll be sure to bring you more news when Nintendo delivers its next Earnings Release, which should be in January or early February. Here's hoping we have a better idea of what the Switch is by then.
Leave a Comment