Hardcore Nintendo fans are likely well aware of the imminent reveal of the enigmatic NX, and have no doubt lost some sleep due to the excitement, but we want to give everyone a full run-down of what to expect ahead of its 7 a.m. Pacific Time debut.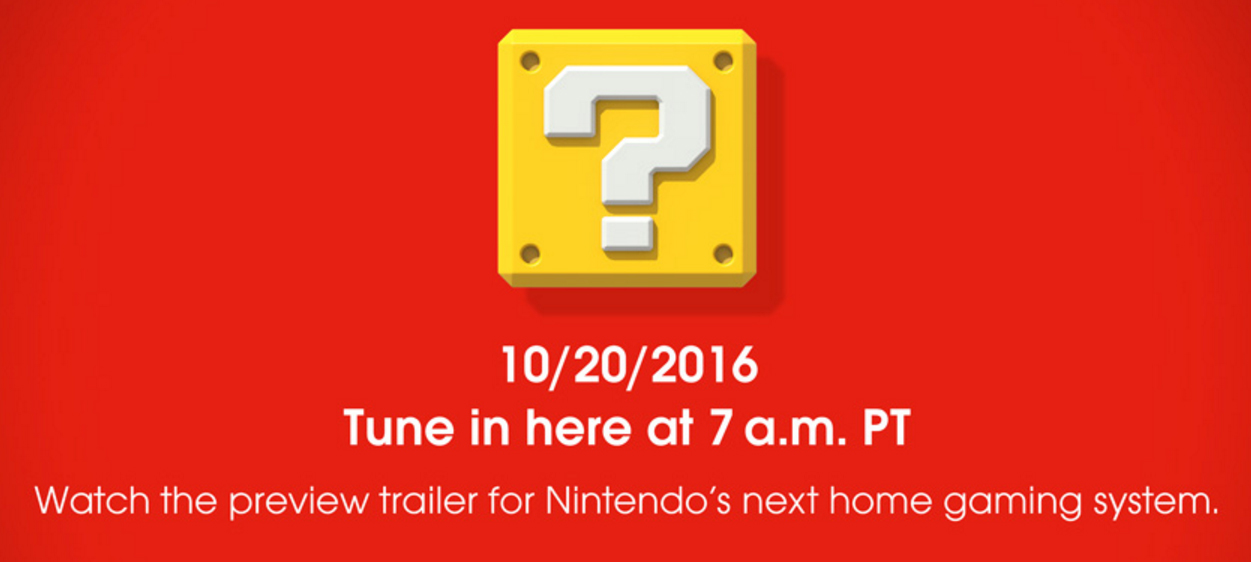 For starters we know the video will be around three minutes long and will highlight the "whole new concept" Nintendo has been touting since last year, thanks to Nintendo of Japan. Chances are it will be uploaded to YouTube immediately, but the safest bet is to keep an eye on Nintendo.com which has the teaser front and center right now.
Nintendo's website banner is also intriguing because it refers to the NX as "Nintendo's next home gaming system", which could suggest Nintendo will position it as a follow-up to the Wii U and not the 3DS, potentially disproving certain hybrid rumors.
It's also worth noting that Nintendo of Europe calls the video a "preliminary announcement", so we could see the announcement of a more detailed event soon.
We'll be sure to bring you the trailer and related news as soon as it becomes available!
Leave a Comment