We got a brief look at a bunch of games heading to Nintendo Switch during today's exciting preview trailer. One of those titles looked an awful lot like Mario Kart 8, though with two key differences.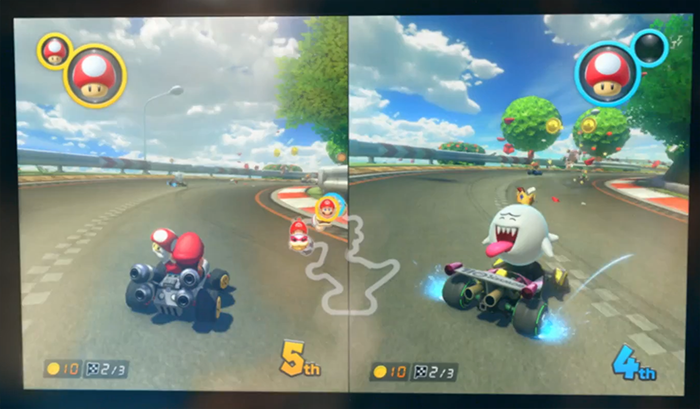 Most notably, King Boo has joined the roster of playable characters! We also received a glimpse at the triumphant return of double item slots: a feature not currently present in Mario Kart 8.
Whether this means Nintendo Switch will be receiving a port of Mario Kart 8 with added DLC or an entirely new entry in the series is still unclear, though my money's on the former. Be sure to stay plugged in to Nintendo Wire for the full scoop as more information becomes available.
Leave a Comment