The Nintendo Switch was revealed only a short time ago, and while the short three minute video will no doubt induce speculation for some time, Nintendo did also release a list of third party publishers and developers it's got backing it. The list is fairly long and full of some lesser known companies, so let's break it down.
First, there are companies who have worked with Nintendo plenty before, so their partnership isn't particularly surprising. Companies like Spike Chunsoft (Zero Escape, Mystery Dungeon series), Tt Games (LEGO games), and Marvelous (Story of Seasons/original Harvest Moon) have supported previous Nintendo platforms, particularly handhelds, with much gusto. It'll be interesting to see whether they bring something new to the table, however.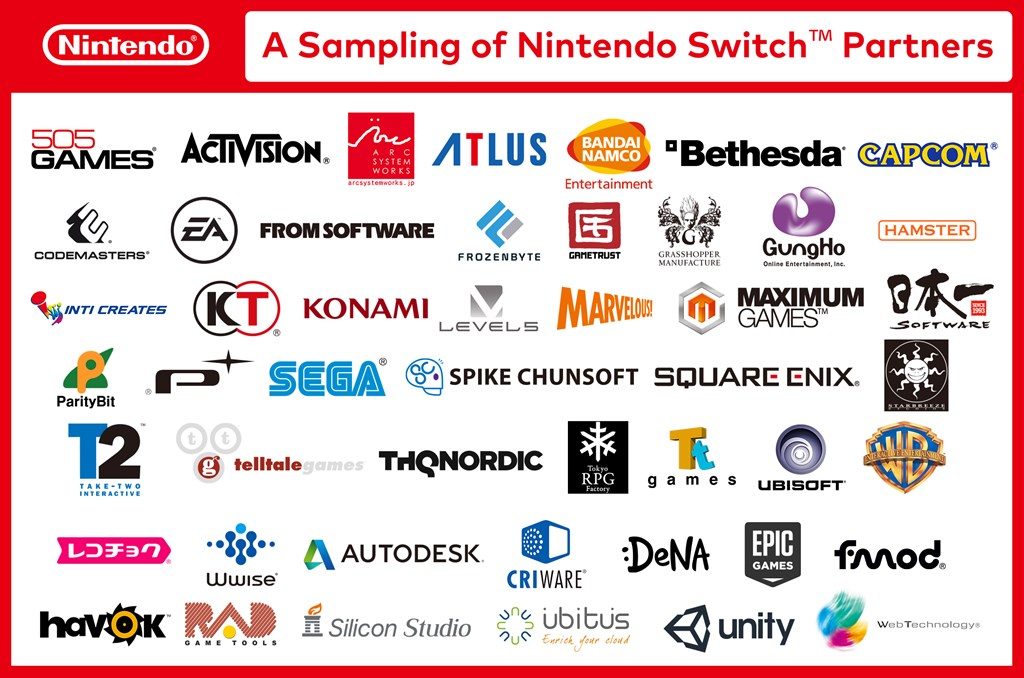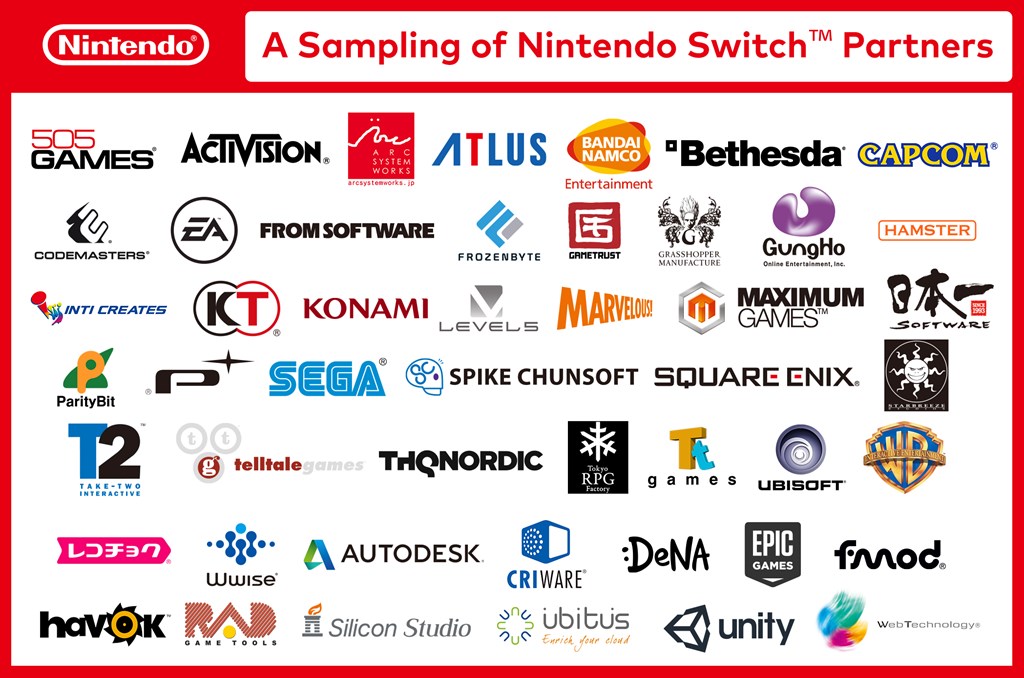 Then there are developers who, while their support isn't shocking, is still pleasant and leads to much hope. Platinum Games (Bayonetta, Wonderful 101) is continuing their Ninty support, which means we'll likely see another stylish spectacle fighter or two from them. Atlus (Shin Megami Tensei + spinoffs, Etrian Odyssey) made many portable titles on the DS and 3DS, but haven't really worked with the Big N on the home console front before. Other companies, like Sega (Sonic, Shenmue, and much more) and Silicon Studio (Bravely series) also hold promise in what they might bring to the Switch.
And then are the big guns. AAA publishers and developers like Bethesda (Elder Scrolls, Fallout) Activision (Call of Duty) and Take-Two Interactive, who owns Rockstar (Grand Theft Auto, Red Dead Redemption) lend Nintendo some potentially big weight to throw around, if adequately supported. Certain stated supporters of the Wii U, such as EA (Battlefield, Mass Effect) and Ubisoft (Assassin's Creed, Rayman) are also purportedly on the Switch train, so let's hope they actually lend some more digital muscle this time around. Rounding out the list is Bandai Namco (Tales series, Tekken) Square Enix (Final Fantasy, Dragon Quest) and Capcom (Resident Evil, Street Fighter).
A few more noteworthy ones before we end it: Arc System Works (Guilty Gear, Blazblue) could offer some stellar fighting games; Epic Games (Gears of War) is a surprising acquisition, as as Telltale Games (Minecraft: Story Mode, countless other Adventure games); From Software (Dark Souls, Bloodborne) is offering Nintendo support for the very first time; Level 5 (Professor Layton, Yo-Kai Watch) is unsurprising, though it could mean titles like Ni no Kuni 2 appear on the Switch; HAMSTER, who helps out with PS4 Arcade titles and could help with Virtual Console emulation; and DeNA (Nintendo mobile titles) basically confirms some form of mobile integration between the console and phones. Not to mention the technical partners like Havok, Unity, etc.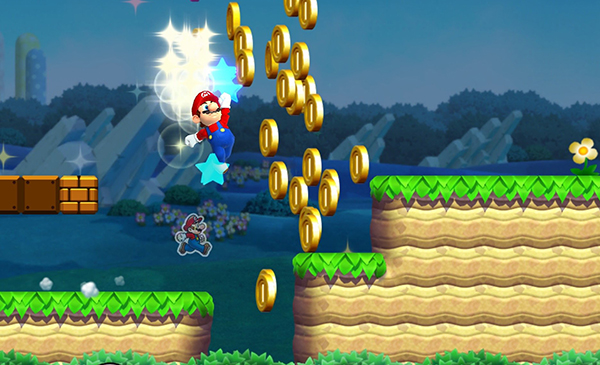 Overall, it's an exciting list filled with potential. We obviously won't know much until companies actively announce what games are coming to the system, but the list shows a lot of promise.
Leave a Comment