This week in the Nintendo eShop: Space robots ransack the galaxy, pirates pillage the Game Boy, and Link gets spirited away on the Virtual Console.
There's unfortunately nothing notable in the sales department this week, but at least the veil has finally been lifted on Nintendo's latest console: the Switch! Another World: 20th Anniversary Edition for both Wii U and 3DS continues to be heavily discounted at just $2.40 until November 3rd. Fans looking for some 3DS games on the cheap might want to check out Witch & Hero 2 or The Legend of Dark Witch 2 for $2.79 and $4.99, respectively.
WII U RETAIL
Just Dance 2017 (Ubisoft, $49.99 | available 10/25) – Fans eager to embarrassingly wiggle their arms and hips in front of their equally rhythmically challenged friends and family members will be happy to learn that Just Dance 2017 has finally dropped! Easier to play than ever before, players can now use their smartphones in lieu of Wii Remotes because nothing pairs better with a cracked television screen than a cracked phone screen. The game features 41 tracks from a wide range of artists, including Justin Bieber, Queen and even Hatsune Miku. Dancers craving more bang for their buck might also want to sign up to Just Dance Unlimited: a monthly subscription service featuring songs from previous games in the series. Personally, I feel the genre is somewhat of a dying breed in dire need of a shakeup (only given more credence given its simultaneous multiplatform release on the Wii), so here's hoping 2017 adds enough excitement to feel relevant again.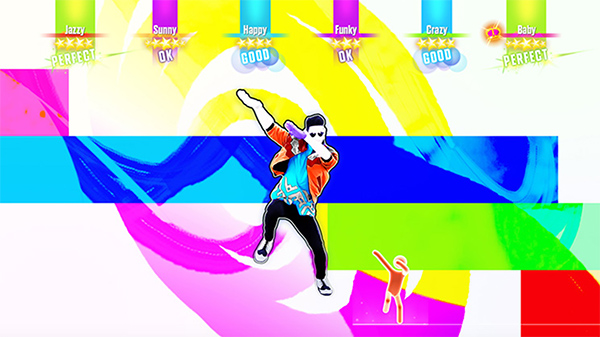 Tumblestone (The Quantum Astrophysicists Guild, $24.99 | available 10/25) – While the game's been available in the eShop since July, this week celebrates the physical edition coming to a retailer near you! For those who may have missed it the first time around, Tumblestone is a match-three game that attempts to reinvent the genre, providing a deep and cerebral puzzle solving experience that requires a unique balance of speed and wits to overcome. It's like a cross between Jenga and bubble shooters, except each puzzle has a very specific solution to discover. Mess up and you have to start over from scratch! With a 40+ hour story campaign and endless competitive multiplayer stages to challenge friends over, this is one tight-knit package puzzle aficionados won't want to miss out on.
WII U DOWNLOAD SOFTWARE
SteamWorld Heist (Image & Form International AB, $19.99 | $14.99 until 11/3) – The latest in SteamWorld spelunking, Heist is a sidescrolling strategy game featuring steam-powered robots in classic turn-based space shootouts. It's basically Firefly the video game, as you lead a ragtag group of outlawed space-cowboy-pirates on a mission to plunder the galaxy, one freighter at a time. Its charming presentation, stellar combat mechanics and colorful characters made it one of the best games available on the 3DS, and now you can experience it all again in glorious HD! Be sure to check out our very own Ben Fruzzetti's PAX West 2016 Indie Round-Up series, where he appreciated Heist's depth of strategy, likening it to a 2D rendition of Xcom.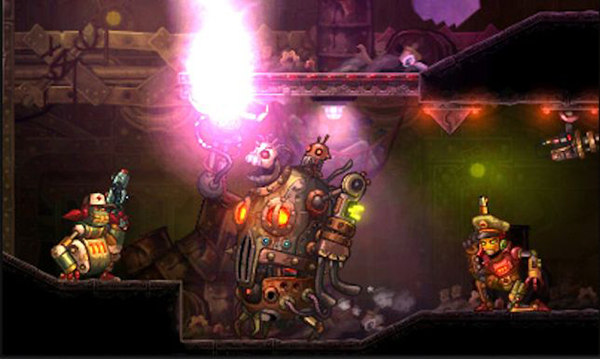 Best of all, you can nab this epic space adventure for 25% off ($14.99) if you purchase within the two week launch window. As an added bonus, owners of either SteamWorld Heist for 3DS or SteamWorld Dig on Wii U / 3DS will receive an additional loyalty discount of 10%. Why are you still here? The galaxy needs pilfering!
Pirate Pop Plus (13AM Games, $4.99 | cross-buy with 3DS) – Fans of 1989's Pang (known as Buster Bros. here in North America) are in for a treat this week. Turning the genre on its head – quite literally – by adding a gravity inversion mechanic, Pirate Pop Plus is a lovingly retro-inspired arcade romp that has the player popping bubbles on a 2D plane with a pirate's anchor. Most eye catching is the stylized presentation reminiscent of the Game Boy games of yesteryear, featuring one-to-one pixel resolution with customizable screen borders for added nostalgia. There's even a red tint given to the ultra-challenging Hyper Mode that's no doubt inspired by Nintendo's Virtual Boy! Prepare yourself for addictively fast-paced gameplay sessions and enough unlockable trinkets to make Blackbeard himself envious of your spoils. Did I mention it's cross-buy? Add this one to your digital libraries immediately.
Super Destronaut 2: Go Duck Yourself (Petite Games, $1.99) – Raise your hand if you've always thought Space Invaders would be more fun under a fresh coat of neon paint. Nobody? Well, ahem, anyway… Gameplay unsurprisingly revolves around collecting power-ups to increase your firepower and multiplier coins to reach unbeatable high scores. Not sure why a duck is randomly thrown in the mix handing out tips on how to become a better space pilot, but that's only scratching at the surface of what's really wrong with this title. More important is the fact that this sequel does absolutely nothing to differentiate itself from its predecessor beyond some slightly smoother animations and an insulting name implying the developer's self-awareness of their cash-grabbing intentions.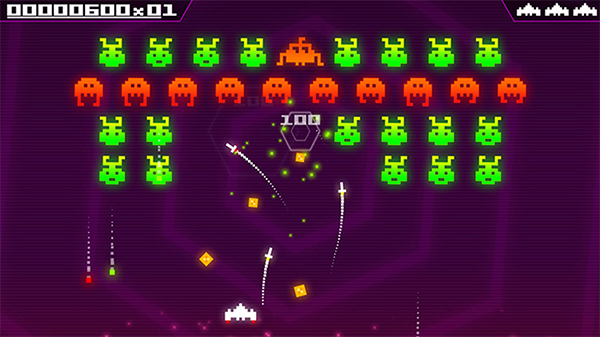 Mr. Pumpkin Adventure (CIRCLE Entertainment, $3.99) – Mr. Pumpkin Adventure is a delightfully bizarre point-and-click puzzle game featuring an undeniably dapper looking pumpkin and his amnesiac adventures. The titular protagonist has lost his memories and it's up to the player to help him solve puzzles to unveil a looming evil plot. Prepare to be whisked away through eight chapters and 50 unique screens of a vegetable-filled kingdom chock-full of mystery and quirky characters. Its premise is just kooky enough to work, though I'd recommend giving it a shot for free in the app store before committing to that $4 price tag here.
Retro Road Rumble (Sketchy Coyote Interactive LLC, $3.99) – Retro Road Rumble is an arcade-style game reminiscent of classic tabletop arcade machines. Essentially, two challengers race head-to-head by taking either side of the GamePad to control their cars. While I appreciate the alliteration, the game's art style is far from retro and would have benefited from a more pixelated look over the blocky 3D textures it ran with. It's also pretty sketchy when googling gameplay videos turns up empty-handed, not to mention using the word 'sketchy' as part of your company name. Steer clear of this one.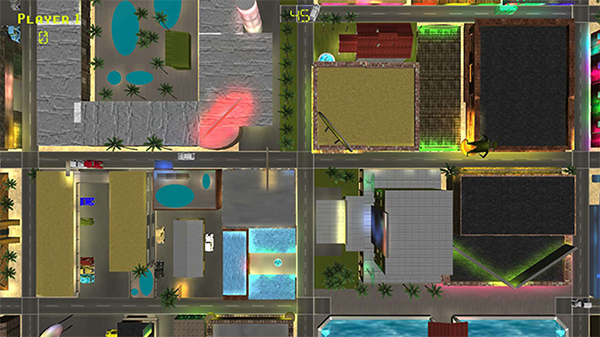 Shooting Range by Thombury Software (Thornbury Software, $12.95) – From the makers of Archery by Thornbury Software comes Shooting Range by Thornbury Software: a carnival style shooting gallery where you test your shooting skills within a time limit. Unfortunately, that price proves a super steep barrier of entry, especially given the blasphemously barebones presentation and limited game modes available. But hey, at least their promotional material doesn't have a mouse cursor floating in the middle of the screen like their last game did. That's gotta count for something, right?
WII U ADD-ON CONTENT
SteamWorld Heist: The Outsider (Image & Form International AB, $4.99) – Accompanying Heist's Wii U debut is the first wave of DLC originally made available to 3DS owners back in April. The highlight of the pack is new recruitable character Fen: a red-hooded Scrapper left for dead. Players also receive new missions, hats and weapons seamlessly mixed in with the main game's procedurally generated offerings. It might sound a little steep at $5, but it's well worth the investment for fans seeking more variety in gameplay.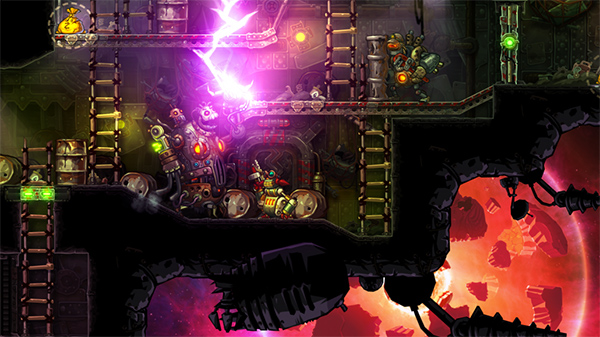 WII U VIRTUAL CONSOLE
The Legend of Zelda: Spirit Tracks (Nintendo, $9.99) – Originally released on the Nintendo DS back in 2009, Spirit Tracks marks the 15th installment in the legendary series, taking place 100 years after the events of both The Wind Waker and Phantom Hourglass. Borrowing great inspiration from each, Spirit Tracks continues to use the beautifully cel-shaded art style established by the former coupled with the intuitive touch-screen based control scheme pioneered by the latter. Often overshadowed by its console brethren, the game deserves immense praise for its challenging puzzles and some of the most imaginative dungeons and boss designs of the series to date. Ultimately, it does a fantastic job polishing the shortcomings of Phantom Hourglass, cementing it firmly as one of the best games to ever grace the dual screened handheld.
WII U SPECIAL OFFERS AND DEALS
Shadow Puppeteer ($7.49 | 50% off) – until to be determined
Never Alone (Kisima Ingitchuna) ($2.99 | 80% off) until 10/27
Another World: 20th Anniversary Edition ($2.40 | 70% off) until 11/3
Hot Rod Racer ($1.49 | 40% off) until 11/1
Infinity Runner ($3.99 | 43% off) until 11/3
The Letter ($0.49 | 75% off) until 11/1
Chompy Chomp Chomp Party ($5.99 | 50% off) until 11/3
Joe's Diner ($5.99 | 25% off) until 10/21
Epic Dumpster Bear ($4.49 | 40% off) until 10/27
ZaciSa's Last Stand ($1.99 | 50% off) until 11/1
Check Nintendo's website for the full list of deals available.
3DS RETAIL
Corpse Party (Marvelous USA/XSEED Games, $49.99 [$29.99 digital] | available 10/25) – Corpse Party is a survival-horror adventure game originally created by Makoto Kedōin. The 3DS version on sale today is essentially a port of an enhanced remake of another remake of the 1996 original. (I know, it gets confusing.) Gameplay revolves around a healthy balance of both visual novel and survival-horror elements as players try to survive a haunted high school after a botched ritual traps them and a group of students there with little hope of escape. Fans of Phoenix Wright, Zero Escape or visual novels in general are sure to find plenty to love here. Just remember to wear some headphones and turn off the lights for maximum enjoyment.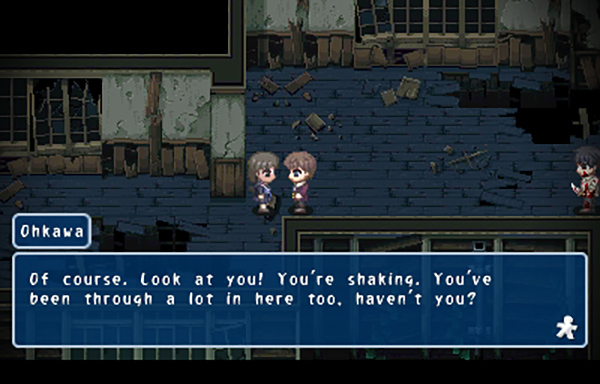 3DS DOWNLOAD SOFTWARE
Fairune2 (CIRCLE Entertainment, $6.99) – Fairune2 is a fantasy puzzle-solving adventure RPG that has you exploring maps, solving puzzles and beating up monsters. Its unique combat system has more in common with the Ys series than you'd expect from more traditional RPGs, consisting of little more than ramming into enemies headfirst and exchanging blows automatically. If it's anything like its predecessor, expect more focus to be placed on puzzle solving than anything else. While it isn't a particularly challenging game, there's something unmistakably endearing in its simplicity. I'm also personally a big fan of both the 8-bit aesthetic and upbeat, chiptune soundtrack.
NEW 3DS DOWNLOAD SOFTWARE
Pirate Pop Plus (13AM Games, $4.99 | cross-buy with Wii U) – This is the exact same game available on Wii U, but portable! As stated above, Pirate Pop Plus is a lovingly retro-inspired arcade romp that turns 1989's Pang on its head by adding elements of gravity inversion to the mix. It feels right at home on the 3DS thanks in large part to its stylized presentation reminiscent of the Game Boy games of yesteryear. Published by the same guys who brought you the incredibly addictive multiplayer mayhem that is Runbow, Pirate Pop Plus is sure to be an unforgettable experience worthy of your time.
3DS VIRTUAL CONSOLE
Breath of Fire (Capcom, $7.99) – Originally released on the SNES back in 1993, Breath of Fire was Capcom's first traditional role-playing game that set ablaze a precedent for all future games in the series to come. Set in a medieval fantasy world, players follow the journey of a boy named Ryu, one of the last surviving members of an ancient race with the ability to shapeshift into mighty dragons, as he searches the world for his beloved sister. While the game doesn't do much to reinvent the RPG formula, expect beautiful artwork, a great story, engaging fight scenes and an amazing soundtrack to keep you adventuring for hours on end. Overall, it's a solidly entertaining and charmingly classic role-playing game that's well worth revisiting, whether for the first time or for nostalgia's sake.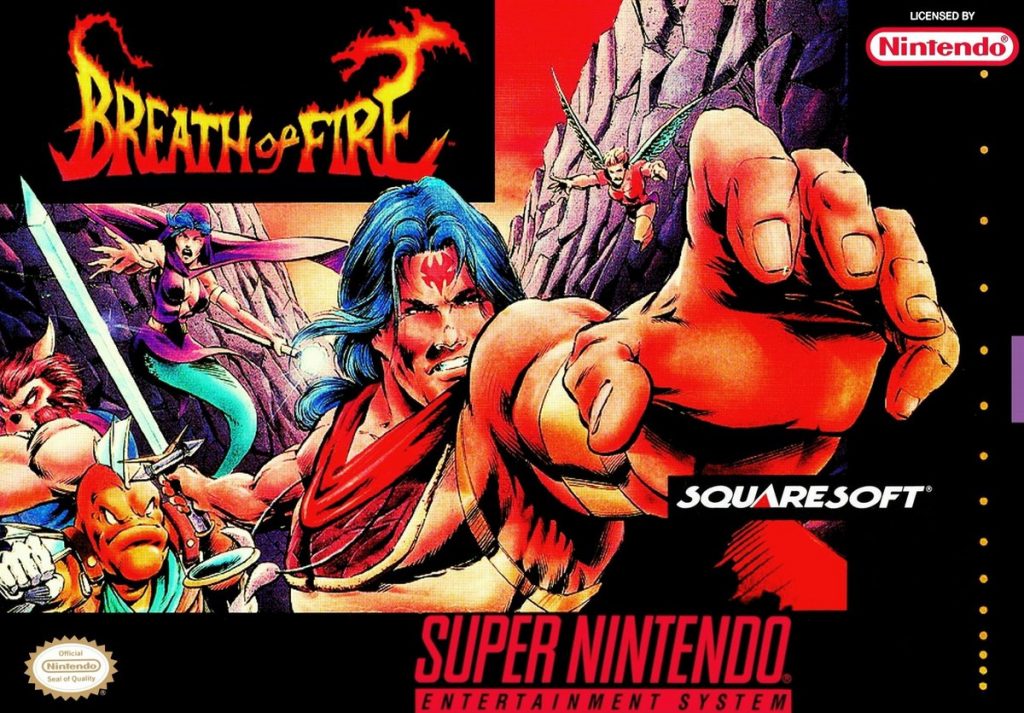 3DS SPECIAL OFFERS AND DEALS
Another World: 20th Anniversary Edition ($2.40 | 70% off) until 11/3
Witch & Hero 2 ($2.79 | 30% off) until 11/3
The Legend of Dark Witch 2 ($4.99 | 28% off) until 11/3
AeternoBlade ($4.99 | 66% off) until 11/4
Mercenaries Saga 2 ($3.99 | 20% off) until 10/27
Jett Rocket II: The Wrath of Taikai ($6.70 | 25% off) until 11/3
Funfair Party Games ($5.99 | 25% off) until 10/21
Castle Conqueror Defender ($3.99 | 20% off) until 10/27
GLORY OF GENERALS: THE PACIFIC ($3.99 | 42% off) until 10/27
4 Elements ($0.99 | 83% off) until 12/29
Azada ($0.99 | 83% off) until 12/29
Check Nintendo's website for the full list of deals available.
What games will you be downloading this week? Be sure to let us know in the comments!
Leave a Comment