This week in the Nintendo eShop: Skylanders breach our imagination, Disney Magical World gets a sequel and a demo for Pokémon Sun & Moon kicks off the hype train for November.
Monster Hunter Generations is down to $27.99 (30% off) until October 18th! As an added bonus, owners of Monster Hunter 4 Ultimate get an additional 5% off.
Finally, every Thursday back in September Nintendo showcased a new indie title in a series it called Nindies Summer Jam, giving each featured title a 10% discount for those that purchase within the initial launch week. As a show of good faith for Severed's 3DS delay, the discount offer has been extended for the next week. We gave it a glowing review here at Nintendo Wire, where our very own Ben Fruzzetti praised it for its powerful tale of searching for loved ones, wonderful use of aesthetic and atmosphere and fierce display of bloody battles.
WII U RETAIL
Skylanders Imaginators (Activision, $74.99 | available 10/16) – Hide your wallets parents: the latest in the original toys-to-life action-platforming series is back to drain your bank accounts dry! This time around, players are encouraged to use the power of your imagination to create your own Skylanders to battle alongside the almighty Senseis to save Skylands. Best of all, and starting on October 14th, players can download the Skylanders Creator app for mobile phones to design and 3D print your very own Skylanders figure! I hope you're listening Nintendo. My Mii Brawler amiibo still looks awfully generic and not enough like Chuck Norris. Anyway, be sure to check out the full list of Skylander figures and starter packs below:
Starter Pack ($74.99 | available 10/16)
Dark Edition Starter Pack ($99.99 | available 10/16)
Sensei Hero 8PK ($120 | available 10/16)
Girl Power 4PK ($59.99 | available 10/16)
Sensei Villains 5PK ($74.99 | available 10/16)
Master Dr. Krankcase ($14.99 | available 10/16)
Master Ambush ($14.99 | available 10/16)
Master Barbella ($14.99 | available 10/16)
Master Chopscotch ($14.99 | available 10/16)
Master Tae Kwon Crow ($14.99 | available 10/16)
Master Wolfgang ($14.99 | available 10/16)
WII U DOWNLOAD SOFTWARE
Bit Dungeon+ (Dolores Entertainment S.L., $6.00) – This week's featured roguelike in the Nintendo eShop is Bit Dungeon+: a charmingly grim 16-bit dungeon crawler that pays homage to The Legend of Zelda and the Diablo series. Featuring procedurally generated dungeons, randomly generated items, multiple endings and two-player couch co-op, Bit Dungeon+ is filled to the brim with addictive gameplay mechanics and endless replayability that's sure to keep players loot grinding well into the night.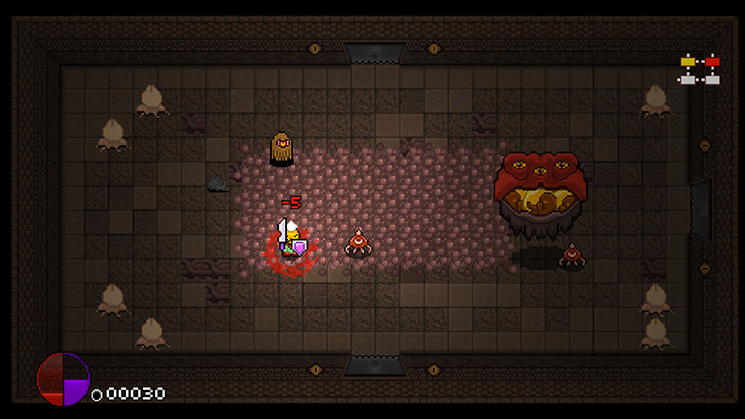 Mahjong (Sanuk Games, $9.99) – Rediscover the famous traditional Chinese game in Mahjong by Sanuk Games. For those not in the know, Mahjong is a game of concentration and perceptiveness that tasks players with carefully matching pairs of tiles while trying not to get blocked in. There are no fancy gimmicks or new gameplay mechanics thrown in the mix with this one, so those looking to experience the classic game in its purest form need only apply. Fortunately there are various customizable graphic styles, 70 levels of varying difficulty and brand new puzzles to help prepare you for your Mahjong-playing grandmother's weekend tournament.
WII U VIRTUAL CONSOLE
Animal Crossing: Wild World (Nintendo, $9.99) – Disney Magical World 2 isn't the only life simulator hitting the eShop this afternoon. Originally released back in 2005 for the Nintendo DS, Wild World took everything that was great from its GameCube predecessor and successfully crammed it into a convenient portable package. Despite its overfamiliarity, the game remains just as engrossingly addictive as any other in the series, masterfully coupling its staple real-time system with a wacky cast of needy, emotionally charged villagers that's sure to have you hoarding furniture, bugs, fish and all kinds of knick knacks well through the wee hours of the night. Wild World was also the first game in the series to feature online multiplayer, making visiting your friend's town a breeze. Unfortunately all VC games on the Wii U have been stripped of their online functionality, making this version rather hard to recommend. I also personally find the series to be better suited for portability and short bursts of play. Considering that for just $10 more you can nab the far superior Animal Crossing: New Leaf on 3DS, you might want to pass this one up.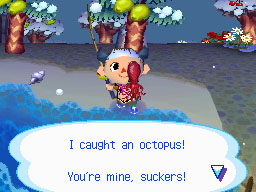 Kirby Canvas Curse (Nintendo, $9.99) – From pinball machines to golf courses, clearly Kirby is not afraid to step outside his comfort zone and try something new. Built from the ground up to showcase the full potential of the Nintendo DS hardware, 2005's Canvas Curse has players controlling Kirby solely through intuitive use of the touch screen. Using the stylus, the game encourages creative experimentation through two simple inputs: drawing lines of rainbow paint for Kirby to roll along and tapping Kirby directly to give him a boost of forward momentum. In my humble opinion, it completely challenged all preconceptions of how a platformer needed to play and to this day remains one of the most unique and creative experiences the dual screened handheld ever produced. Feel free to revisit our Canvas Curse retrospective on the pink gluttons pastel adventure for the full scoop on why it absolutely deserves a spot in your digital library.
WII U SPECIAL OFFERS AND DEALS
Tumblestone ($19.99 | 20% off) until 10/17
Never Alone (Kisima Ingitchuna) ($2.99 | 80% off) until 10/27
Another World: 20th Anniversary Edition ($2.40 | 70% off) until 11/3
Hot Rod Racer ($1.49 | 40% off) until 11/1
Infinity Runner ($3.99 | 43% off) until 11/3
The Letter ($0.49 | 75% off) until 11/1
Chompy Chomp Chomp Party ($5.99 | 50% off) until 11/3
Joe's Diner ($5.99 | 25% off) until 10/21
Christmas Adventure of Rocket Penguin ($1.59 | 20% off) until 10/20
B3 Game Expo for Bees ($3.99 | 20% off) until 10/20
Epic Dumpster Bear ($4.49 | 40% off) until 10/27
ZaciSa's Last Stand ($1.99 | 50% off) until 11/1
Art of Balance ($5.20 | 42% off) until 10/20
Grumpy Reaper ($2.49 | 50% off) until 10/20
Check Nintendo's website for the full list of deals available.
3DS RETAIL
Disney Magical World 2 (Nintendo, $39.99 | available 10/14) – Ever wanted to live your dream life alongside your favorite Disney characters? No longer are you limited by the vast expanses of your imagination, as Disney Magical World 2 is upon us! Explore six connected Disney-themed worlds and discover more than 100 Disney characters in this smile inducing life simulation game. While the game won't necessarily appeal to everyone, both children and Disney fans alike who love the idea of living in a world with their favorite characters are sure to find plenty to love in this Animal Crossing inspired title.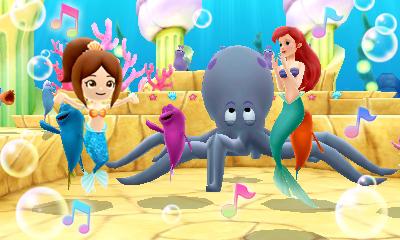 Shantae and the Pirate's Curse (WayForward, $29.99 | available 10/18) – Looking for a way to fill that Shantae-shaped void in your heart after learning about Half-Genie Hero's delay until November? Put down that tub of ice cream and pick up a physical copy of Shantae's previous adventure! While it's already been available on the eShop for the past two years, Tuesday marks the first time Shantae can be found belly dancing in stores since her original Game Boy Color debut back in 2002. One of the better Metroidvania games out there, Shantae and the Pirate's Curse brings a new twist to the basic exploration/platforming formula, replacing the titular heroine's genie powers with pirate booty. It comes highly recommended by yours truly, even if you forego the physical edition for the much more affordable digital one.
3DS DOWNLOAD SOFTWARE
CHASE: Cold Cases Investigations ~Distant Memories~ (Aksys Games, $5.99) – From the mind of Taisuke Kanasaki, director of the famed Hotel Dusk: Room 215, comes a new adventure mystery game with an equally captivating story and intriguing atmosphere. X-Files without the supernatural spin, players follow the exploits of two gritty detectives who investigate cold cases by searching for clues and interrogating perps. It's a relatively fleeting experience, clocking in at about 2-3 hours, though fans of oldschool PC point-and-click games will love it for its film noir presentation and punchy dialogue.
Gurumin 3D: A Monstrous Adventure (Mastiff LLC, $14.99 | free theme with purchase) – A fun, colorful, and fast-paced action RPG from legendary Japanese developer Nihon Falcom, Gurumin 3D follows the adventures of Parin, a strong-willed girl sent to live with her grandfather in a small mining town. A port of the 2004 PSP title, this version transitions to the 3DS in wonderful fashion, thanks in large part to intuitive use of the touch screen, impressive 3D effects, fantastic level design, memorable music and addictive gameplay. With over 35 hours of content to explore, five different difficulties to choose from and multiple endings to discover, fans of action RPGs looking to scratch that Zelda/Metroid itch need look no further.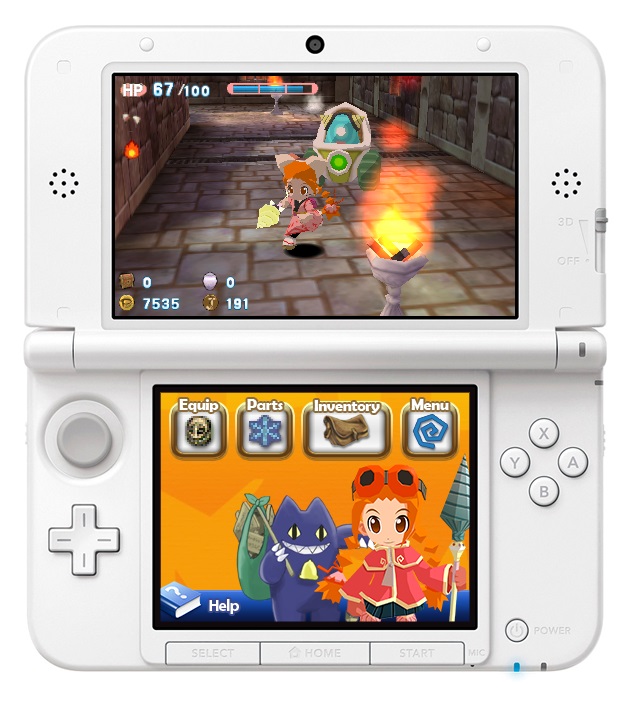 Severed (DrinkBox Studios, $14.99 | $13.49 until 10/20) – Severed is a lovingly crafted cross between Metroidvania games and dungeon crawlers. Players assume control of Sasha, a one-armed warrior wielding a living sword, as she embarks on a journey through a nightmarish world in search of her family. Solving puzzles, discovering secrets and battling a host of grotesque monsters are all done using intuitive swipe-based touch controls: a deceptively simple mechanic full of incredible depth and creativity. Most mesmerizing is DrinkBox's trademark use of clean visuals and blocky, vibrant colors which perfectly match the game's ethereal setting. Ultimately, it's a fantastic follow up to 2013's Guacamelee! that absolutely deserves your attention.
This is the same exact game released on Wii U a few weeks ago, only portable! Don't forget that Severed features cross-buy, so purchasing either the Wii U or 3DS version gets you both. Coupled with that 10% discount and you're in for a slicingly bloody good time.
NEW 3DS DOWNLOAD SOFTWARE
BlockForm (CW-Games, $4.99) – Another oddity that poses the question "Why is this a New 3DS exclusive," BlockForm is a unique puzzle platformer where color affects your character's behavior. Presentation leaves much to be desired, sporting an elementary graphical aesthetic to match its straightforward gameplay mechanics. Stages are short spanning 40 in total, with speedrunning offering a bit of replayability for those looking to stretch those $5 a little further.
3DS DEMO
Pokémon Sun & Pokémon Moon Special Demo Version (Nintendo, Free | available 10/18) – It's hard to believe that we're just one month away from our next adventure in pocket monster collecting. To help make the wait more bearable, a special demo for Sun & Moon is being released next week to give players a small taste of what's to come. Much like the demo of Omega Ruby & Alpha Sapphire before it, the story will be separate from the core game and introduce players to new mechanics. Most exciting is an exclusive Ash-Greninja that joins your team, transferable to the full game!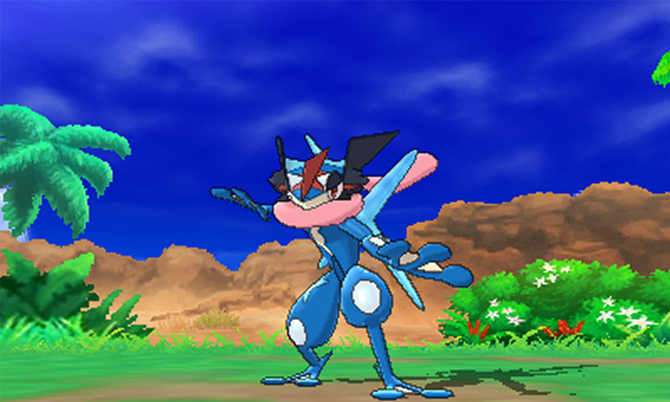 3DS HOME MENU THEMES
Sonic series: Cute Style – $1.99
Sonic series: Shadow Style – $1.99
Sonic series: Silver Style – $1.99
Sonic Bundle #3 – $4.99
Gurumin Party Time Theme – Free with game purchase
Gurumin Heroes Theme – $1.49
Gurumin Monster Pals Theme – $1.49
Gurumin Night Parade Theme – $1.49
Gurumin Orange Twist Theme – $1.49
Gurumin Monster Bundle – $3.99
3DS SPECIAL OFFERS AND DEALS
Monster Hunter Generations ($27.99 | 30% off | 35% off for MH4U owners) until 10/18
Another World: 20th Anniversary Edition ($2.40 | 70% off) until 11/3
Jett Rocket II: The Wrath of Taikai ($6.70 | 25% off) until 11/3
Funfair Party Games ($5.99 | 25% off) until 10/21
Me & My Furry Patients 3D ($14.99 | 50% off) until 10/20
My Life on a Farm 3D ($7.99 | 60% off) until 10/20
Castle Conqueror Defender ($3.99 | 20% off) until 10/27
GLORY OF GENERALS: THE PACIFIC ($3.99 | 42% off) until 10/27
Art of Balance TOUCH! ($5.20 | 25% off) until 10/20
Parking Star 3D ($1.99 | 33% off) until 10/20
Swords & Soldiers 3D ($3.99 | 50% off) until 10/20
TOYS VS MONSTERS ($0.99 | 75% off) until 10/20
4 Elements ($0.99 | 83% off) until 12/29
Azada ($0.99 | 83% off) until 12/29
Check Nintendo's website for the full list of deals available.
---
What games will you be downloading this week? Be sure to let us know in the comments!
Leave a Comment