This week in the Nintendo eShop: Paper Mario paints the town red, Mega Man mops up Sigma's leftovers, and 1987's Psycho Pigs gets a reboot.
For the first time in forever there's nothing truly notably in the discount aisle of the Nintendo eShop, not even good ol' reliable Atlus! If I had to pick something, I'd go with B3 Game Expo for Bees, which is currently 20% off at $3.99. For those who never heard of the game (of which I'm sure there are plenty), it's a quirky, pun-filled FPS adventure where players take flight as a rookie security bee at B3, the annual Game Expo for Bees. It's most notable for lightly blending the exploration of Metroid Prime with the wackiness of Animal Crossing, as well as its clever use of the GamePad (or B.Pad as it's referred to in-game) to download an assortment of helpful apps to solve Zelda-like puzzles.
WII U RETAIL
Paper Mario: Color Splash (Nintendo, $59.99 | available 10/7) – Mario's latest foray in papercraft debauchery has finally splashed onto consoles, and it's actually pretty good! Despite a focus on action over the series tried and true RPG roots and a battle mechanic highly reminiscent of the universally detested sticker system, most would agree that it's a charmingly colorful journey that's sure to tickle your funny bone. Its papercraft aesthetic gives Tearaway a run for its money while successfully balancing rich storytelling with a variety of different genres. All in all, a perfect swan song for the Wii U as we diligently anticipate the launch of the NX early next year.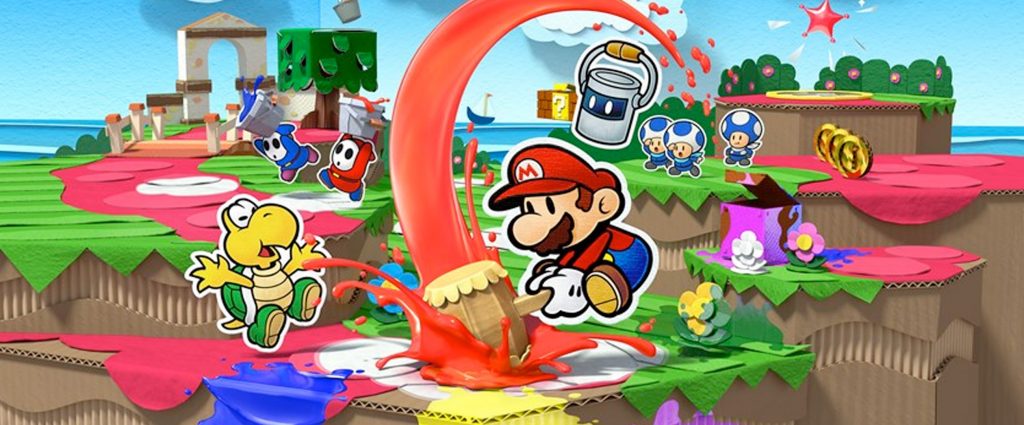 WII U DOWNLOAD SOFTWARE
Ninja Pizza Girl (Disparity Games, $9.99) – Ninja Pizza Girl is a unique platformer and time trial racer that follows the story of a teenage girl, Gemma, and her adventures in deep dish delivery. While gameplay is standard fare from what you'd expect from the genre, most intriguing is how the game's coloring and upbeat house music shifts depending on Gemma's mood. Though its greatest appeal is undoubtedly the versatility in level design, with each one sporting a variety of different paths to choose from that strongly encourages replayability. Coupled with a story full of positive lessons about the ramifications of bullying and the fierce verbal abuse that comes with it, players are in for both a challenging and memorable experience that's sure to tug at their emotional heartstrings.
ACT IT OUT! A Game of Charades (Snap Finger Click, $9.99 | available 10/10) – I'm going to assume you already have a firm grasp on how charades works for this one. If keeping score on pen and paper or coming up with your own phrases has proven difficult for you in the past, why not let machines do it for you? I can't say that I'm too intrigued by this title seeing as the beauty of charades is in its simplicity and the fact you don't need outside resources to play. Fortunately, the Wii U GamePad allows each of the game's 1,500 secret phrases to be drawn Pictionary style, which gives the its existence much more validity (though I'll personally just stick with Game & Wario for my inebriated weekend get togethers). Props to the developers, though, for almost hitting the motherload of awful game titles featuring everyone's favorite faux pas in video game typography: all caps, exclamation points and a literal description of how the game plays. A minimum of one more exclamation point tail-ended by the publisher's name would have surely gotten them the gold.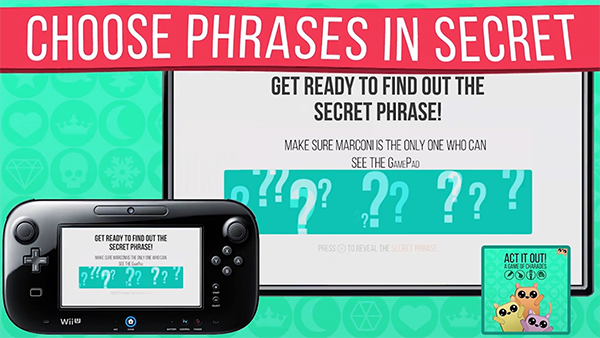 PSIBO (Nami Tentou, $4.99) – PSIBO is a mashup of timeless arcade classics as you fight your way through the hexagonal defense systems of the universe. My guess is the oddly named title is an acronym for Pong, Space Invaders and Breakout: three Atari gems whose mechanics make up the bulk of gameplay. Fortunately, the game looks very promising, featuring mercilessly hectic bullet-hell action that's sure to give gluttons for punishment a run for their money. I'm also a huge fan of the vibrant neon aesthetic, breathing new life into these vintage masterpieces. In a market full of tired and uninspired clones, it's nice to see a game where old school gameplay mechanics are treated with the care and attention to detail they deserve.
Hurry Up! Bird Hunter (EnjoyUp Games, $7.99) – Despite sharing a name in common with most shovelware on the system, Bird Hunter looks to have some potential as a pretty fun modern-day Duck Hunt. You can even use the Wii Remote or Wii Zapper over the GamePad for aiming if you like! With several different types of objectives to complete, birds to blast and mini-games to test your skills on there's clearly plenty packaged in here to justify that $8 price tag. Adding fuel to the fire are two multiplayer modes for up to four players to join in on the hunt.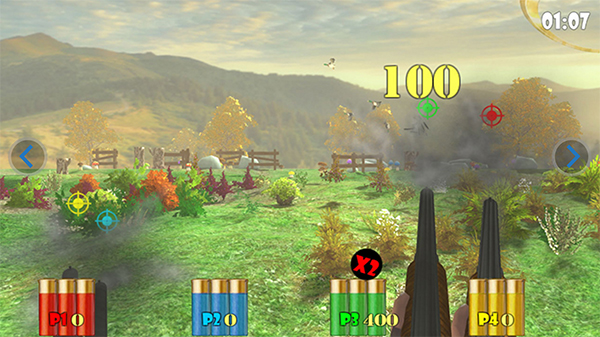 SKORB (Stereo Chromatic LLC, $8.99) – Watching SKORB gameplay brings PlayStation's Flower to mind. The unique visual and aural aesthetic perfectly complements the game's relaxing, carefree tone as you leisurely take flight and sail through the skies. Despite the ability to speedrun through levels to compete for faster times, this 3D flight simulator-of-sorts definitely feels more focused on the journey rather than the destination.
WII U VIRTUAL CONSOLE
Mario vs. Donkey Kong 2: March of the Minis (Nintendo, $9.99) – Originally released for the Nintendo DS back in 2006, March of the Minis has players guiding mini Mario toys through more than 80 perilous stages in an effort to rescue Pauline from the clutches of Donkey Kong. Controls are handled solely through intuitive use of the touch screen as you indirectly control the surrounding environment to get as many toys to the exit as possible. It's a clever gimmick that takes great inspiration from Lemmings, providing a refreshingly different spin from its Game Boy and Game Boy Advance predecessors. Most notable is the full-featured level designer which allowed players to create and trade their own creations across the globe over wi-fi. While you won't be able to share them here in the Virtual Console version, thankfully the editor itself should still be intact.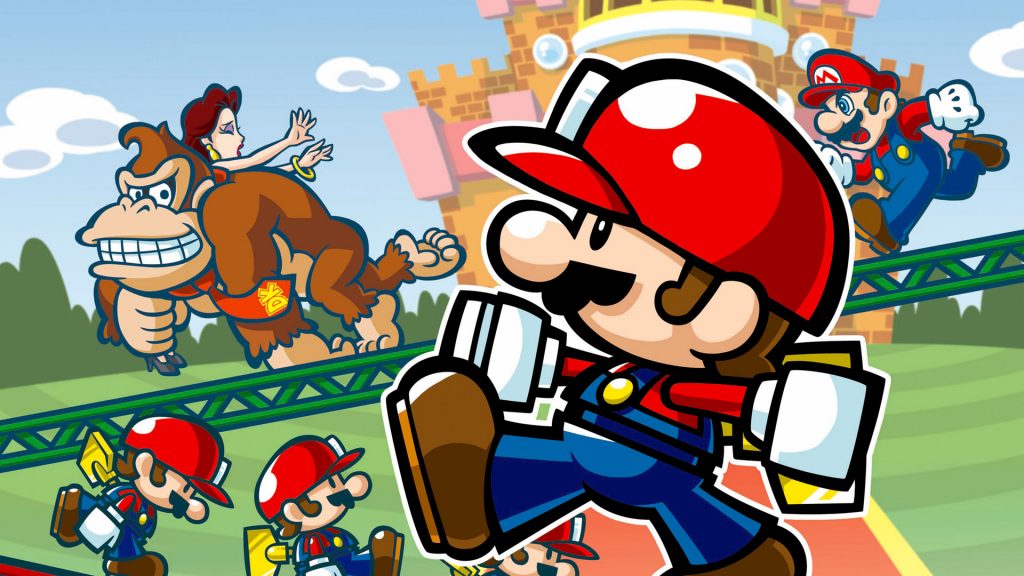 WII U SPECIAL OFFERS AND DEALS
Word Search by POWGI ($5.99 | 25% off) until 10/13
Hot Rod Racer ($1.49 | 40% off) until 11/1
Infinity Runner ($3.99 | 43% off) until 11/3
The Letter ($0.49 | 75% off) until 11/1
Chompy Chomp Chomp Party ($5.99 | 50% off) until 11/3
Joe's Diner ($5.99 | 25% off) until 10/21
Christmas Adventure of Rocket Penguin ($1.59 | 20% off) until 10/20
B3 Game Expo for Bees ($3.99 | 20% off) until 10/20
Epic Dumpster Bear ($4.49 | 40% off) until 10/27
ZaciSa's Last Stand ($1.99 | 50% off) until 11/1
Art of Balance ($5.20 | 42% off) until 10/20
Grumpy Reaper ($2.49 | 50% off) until 10/20
STEEL RIVALS (5.00 | 28% off) until 10/12
Master Reboot ($4.99 | 66% off) until 10/13
Check Nintendo's website for the full list of deals available.
3DS RETAIL
Disney 2-Pack (Frozen-Big Hero 6 Combo) (GameMill Entertainment, $29.99 | available 10/11) – Disney fans on a budget can pick up this new compilation pack that brings together both Frozen: Olaf's Quest and Big Hero 6: Battle in the Bay starting this Tuesday. Olaf's Quest is a puzzle-solving adventure starring the goofy snowman himself. It features relatively simple gameplay geared toward a younger audience, though unfortunately has little to no connection with the hit movie itself. Battle in the Bay is a bit of a mess as well, especially when it comes to side-scrolling beat 'em ups. Combat is repetitive, platforming is imprecise, and the presentation as a whole leaves much to be desired. It's hard to recommend either game, though die hard Disney fans may find it a bit easier to overlook each one's individual blemishes. My personal recommendation: just let it go.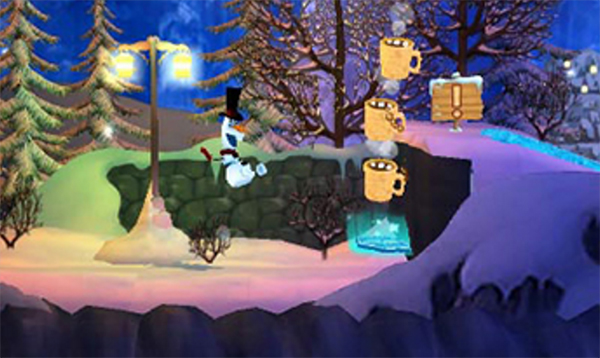 3DS DOWNLOAD SOFTWARE
Psycho Pigs (Bergsala Lightweight LLC, $7.99) – Initially released in 1987 and famed for its provocative ad campaign, Psycho Pigs makes a surprising return to 3DS systems today. It's essentially an arena based arcade game with the goal of blowing up your squealing opponents using bombs while avoiding becoming a sizzling pork chop yourself. Think Bomberman with a little bit of bacon grease drizzled on top. Featuring both local and online multiplayer support, it looks perfect for short and frantic bursts of competitive swine-on-swine play. I'm also personally in love with the game's edgy promotional artwork that sits entirely at odds with the adorably vibrant art style of the actual experience. These hogs may look cute and cuddly, but they're clearly full to the brim with evil intent.
Epic Word Search Holiday Special (Lightwood Games, $7.99) – Ironically, it isn't all that hard to find a decent word search game in the eShop these days, yet that won't deter Lightwood Games from striking back with the latest rendition of its Epic Word Search series. Packaged together here are a hodgepodge of holiday themed word puzzles featuring Halloween, Monsters, Christmas, Valentine's Day and Summer. Personally, I find these kinds of games better suited for mobile devices, though I can see the appeal of using the stylus as a pencil to recreate a more authentic feel. If you're a fan of the genre, I'd recommend waiting a few weeks for a price drop. Lightwood Games is pretty notorious in the realm of eShop discounts, having just offered two of their Epic Word Search collections at 25% discounts last week.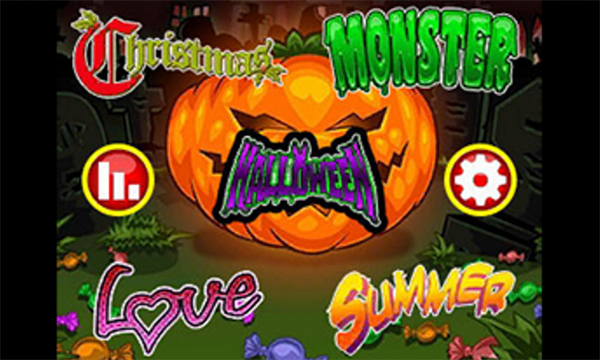 NEW 3DS DOWNLOAD SOFTWARE
Pixel Hunter (Lemondo Game, $2.99) – If you've always wondered what Mario would look like with a little more muscle and a snazzy handlebar moustache, look no further. Pixel Hunter is a 3D side-scroller designed in Voxel and 8-bit style that somehow slipped through the cracks of Nintendo's legal team. I assume gameplay was different and varied enough, featuring a hunter who's trying to reclaim his stolen weapons from a gaggle of cute and cuddly animals. Why it's only available on New 3DS consoles is a mystery for the ages, especially considering its wide availability on multiple platforms, including mobile. Those thinking of picking it up might want to steer clear, as it's apparently plagued by poor level design, frustrating controls and annoying enemies.
3DS ADD-ON CONTENT
Shin Megami Tensei IV: Apocalypse – Bonus Add-On: Lore 3: Tokyo and Mikado History (Atlus, Free | available 10/11) – This lore add-on is a secret entry in the Hunter database, for those interested in more of the game's backstory! Spoiler alert! This entry contains several spoilers for the main story.
Shin Megami Tensei IV: Apocalypse – Bonus Add-On: Level Cap Unlock (Atlus, Free | available 10/11) – This free add-on unlocks the level cap, allowing you to exceed level 100.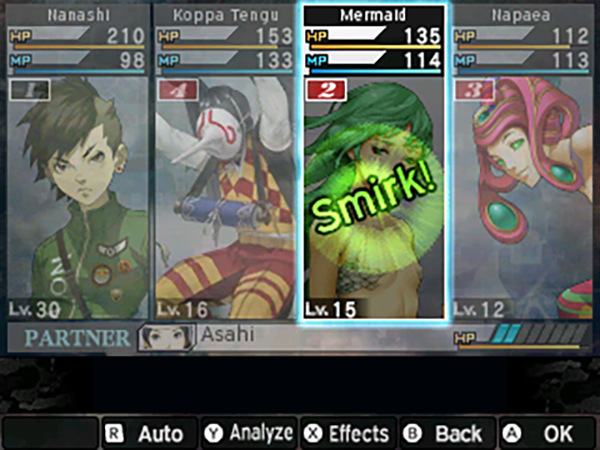 Shin Megami Tensei IV: Apocalypse – Bonus Quest: Depths of Twisted Tokyo (Atlus, $1.49 | available 10/11) – Obtain the "Eternal Torus" to reach its lowest level. Recommended for players who are near to completing the game or have completed the game.
Shin Megami Tensei IV: Apocalypse – Bonus Quest: A GodSlayer Needs Items (Atlus, $3.49 | available 10/11) – A Challenge Quest that lets you obtain HP/MP and stat-increasing items. Must become an official Hunter before you can access it.
Shin Megami Tensei IV: Apocalypse – Bonus Quest: Messiahs in the Diamond Realm (Atlus, $3.99 | available 10/11) – Experience a short side story and fight alongside familiar faces to challenge an unexpected foe. Recommended for players who are who are near to completing the game or have completed the game.
3DS VIRTUAL CONSOLE
Mega Man X2 (Capcom, $7.99) – Capcom's recent marketing strategy to keep us drowning in member berries continues this week with another nostalgic classic down Mega Man lane. Originally released for the SNES way back in 1994, Mega Man X2 is a 2D action platformer that picks up right after the events of its predecessor. Once again assuming the buster of Mega Man X, you'll be chasing down the remaining eight rogue Reploids of a dwindling rebellion in the hopes of finally restoring peace to the world. From a gameplay perspective, X2 largely plays like an extension of the first, retaining all the unique features that set the series apart from the original classics. Expect a slightly darker storyline, air dashing, wall jumping and heaps of hidden collectibles to find. Personally it's one of my favorite games in the series, and deserves a spot in your digital libraries for the bangin' soundtrack and creative boss designs alone.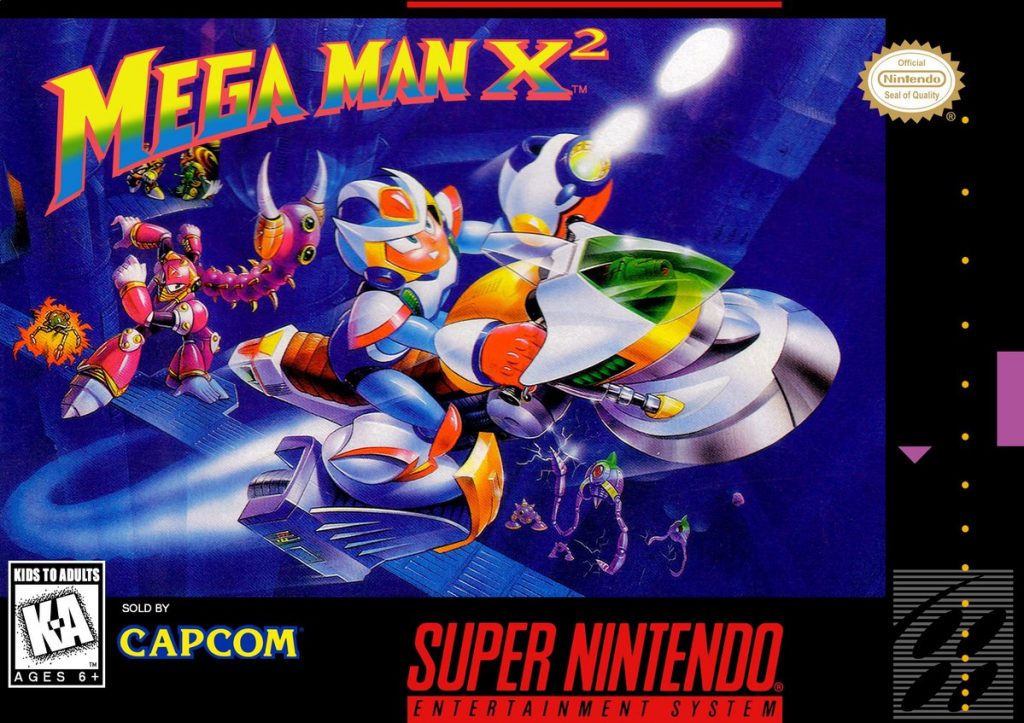 3DS SPECIAL OFFERS AND DEALS
Word Search by POWGI ($5.99 | 25% off) until 10/13
Aqua Moto Racing 3D ($5.99 | 25% off) until 10/13
Funfair Party Games ($5.99 | 25% off) until 10/21
Me & My Furry Patients 3D ($14.99 | 50% off) until 10/20
My Life on a Farm 3D ($7.99 | 60% off) until 10/20
Castle Conqueror Defender ($3.99 | 20% off) until 10/27
GLORY OF GENERALS: THE PACIFIC ($3.99 | 42% off) until 10/27
Art of Balance TOUCH! ($5.20 | 25% off) until 10/20
Parking Star 3D ($1.99 | 33% off) until 10/20
Swords & Soldiers 3D ($3.99 | 50% off) until 10/20
TOYS VS MONSTERS ($0.99 | 75% off) until 10/20
Dress to Play: Cute Witches! ($1.99 | 50% off) until 10/7
Dress to Play: Magic Bubbles! ($1.99 | 50% off) until 10/7
4 Elements ($0.99 | 83% off) until 12/29
Azada ($0.99 | 83% off) until 12/29
Check Nintendo's website for the full list of deals available.
What games will you be downloading this week? Be sure to let us know in the comments!
Leave a Comment