Late last year North American Pokémon trainers may remember heading to McDonalds to download the mythical Pokémon Hoopa. If you happened to miss it at the time, you're in luck, as the Mischief Pokémon is now available for anyone to download in the region via serial code.
Simply access Mystery Gift in your copy of X, Y, Omega Ruby or Alpha Sapphire, and input the code 2016HOOPA. The only difference this time around is that Hoopa is carrying a Smoke Ball rather than the rarer Focus Sash.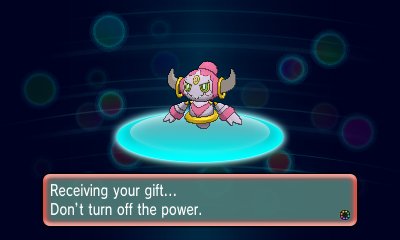 It's also worth noting that you can access Hoopa's other form, Unbound, by heading to a PokéMart in Omega Ruby or Alpha Sapphire with Hoopa in your party and receiving the Prison Bottle item. You cannot access this form in copies of X and Y.
Leave a Comment