After the surprise announcement for the Nintendo Classic Mini: Famicom yesterday, the official website for the system has opened up.
With some great visuals it's a treat for the eyes, but the main bit of info to be gained is just what comes with the system. We've known what's in the box for the NES Mini for a while now, and the Famicom Mini is slightly different. It has its two controllers, which don't seem to be removable the same way the NES Mini's can. That's a bit of a letdown, as it would be great to use these as classic controllers – but you do get the pair at no extra cost.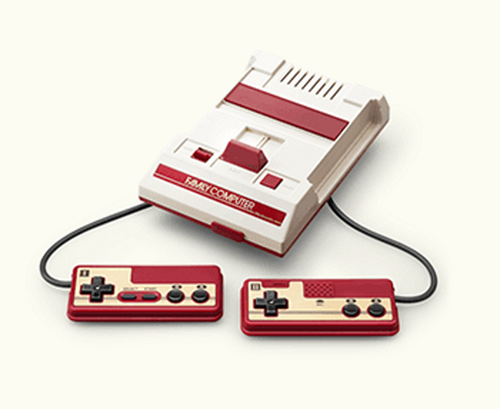 That said, the Famicom Mini does not come with an AC adaptor. It will still have a USB cable for its power supply, meaning most phone AC adaptors should work okay. If you're in need of an adapter there will be an official one available with a similar box design as the console itself, retailing for about $10 USD. That's the same price as an extra controller for the NES Mini, making the bundles effectively "equivalent" in price but with slightly different optional elements.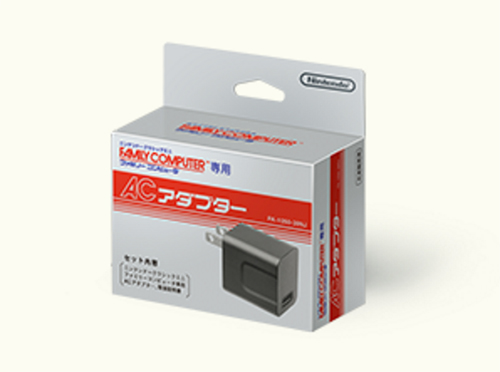 If you're interested in the Famicom Mini, Amazon Japan has just opened pre-orders – and best of all, it ships to the U.S.! Amazon also has a special set featuring 30 postcards, matching the number of represented games. As of this writing, it's sold out but as it's still a listed page it's worth mentioning on the off chance of a restock. There's also a bundle featuring the console, the AC adapter, and the postcards for about $15 over the standard price that is also currently sold out. The system itself is still available, however, and international shipping rates are about $5 at the lowest price, as long as you don't mind waiting a bit for it to arrive.
Eager to get your hands on one of these? Content to just enjoy the NES Mini? Let us know, and good luck with ordering!
Leave a Comment