The folks at Good Smile have been on a roll lately with Nintendo franchises. This time, we get our first good look at the upcoming Legend of Zelda: Twilight Princess inspired Figma line coming out in May 2017.
Link will be available as both a standard edition and a DX edition. Much like the recently released A Link Between Worlds Figma, the DX edition of Twilight Princess Link will come with a variety of exclusive accessories, including a Hookshot, Ball and Chain and more!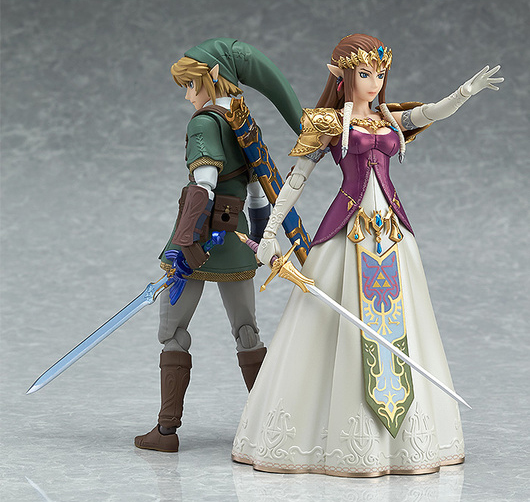 A Zelda Figma will also be released alongside Link, but only as a standard edition. Zelda will come equipped with her Rapier and Bow and Arrow.

All three versions are available to pre-order right now over at Play-Asia:
Leave a Comment