Descendants of the Belmont clan may want to replenish their stocks of holy water as Dracula is set to rise again in the SNES classic Super Castlevania IV, coming to New 3DS Virtual Consoles tomorrow!
Originally released back in 1991, Super Castlevania IV is best known for perfecting the classic 2D action platforming formula established by its NES predecessors. A retelling of his first adventure, Simon Belmont once again reprises his role as a whip wielding warrior hell bent on Dracula's demise. True to the series' roots, Super is a much more linear affair than its Metroidvania counterparts, chronicling our intrepid hero's journey through 11 monster-infested stages – from forests, lake beds and caves to the dark overlord's Transylvanian fortress itself. It's often praised for its engaging gameplay mechanics, inventive level design and superlative soundtrack: all which culminate into what many consider the benchmark by which all future installments are judged.
Super Castlevania IV will be available for $7.99.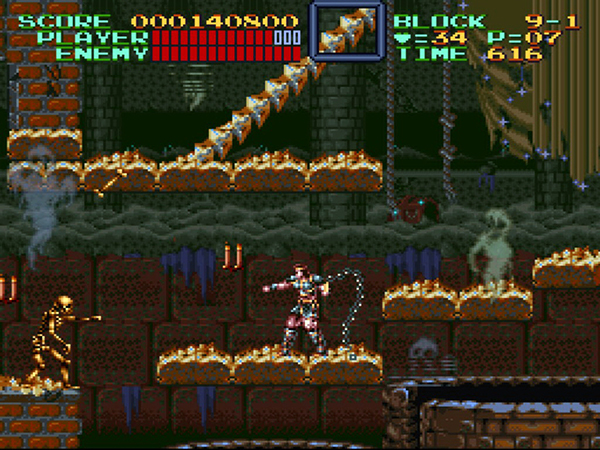 Leave a Comment