Nintendo of Europe has been heavily pushing Splatoon eSports in the region recently, with a series of tournaments being announced a few weeks ago at Gamescom in collaboration with ESL (the Electronic Sports League.)
The tournaments will be held weekly for six months, with teams earning Go4Splatoon ranking points depending on how well they perform in each match. The eight teams with the highest points overall will compete in the monthly final, with the grand prize being signed and illustrated Splatoon merchandise for the winning team.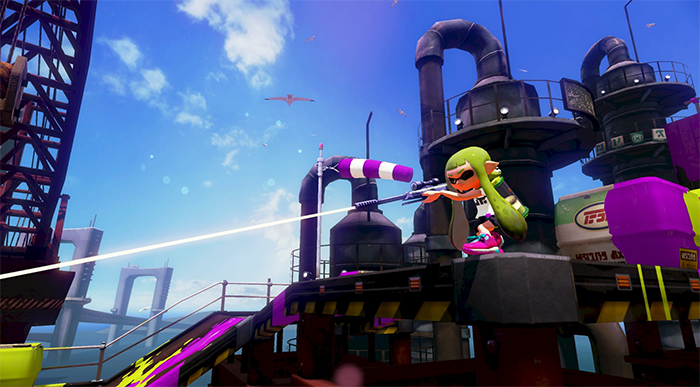 A final showdown will be held next year after the six months of tourneys are over, and this is where players will find the biggest prize of all – an NX system. That's right, just like with the UNIQLO contest, Nintendo is offering the NX as an ultimate prize before we even know what it is.
What is perhaps most telling about this prize, however, is that in 6 months it will be March 2017, which lines up perfectly with the planned NX release date. While a lot of people have been understandably worried about the system being delayed thanks to Nintendo's silence, it really does seem like the company is pretty much certain the system will be launched as planned.
Registration for the European Go4Splatoon tournament can be completed on the official ESL website, and the first matches will kick off on September 11th at 15:00 BST.
Leave a Comment