For the second year in a row, the Mushroom Kingdom has served the battleground for the final round of PAX West's Omegathon – a 20-person, three day, elimination tournament that unfolds over the course of the show.
Mike Krahulik and Jerry Holkins, Penny Arcade creators and PAX founders, took to the stage of the utterly packed Benaroya Hall in Seattle on Monday to unveil the tournament's final challenge. After donning a matching set of Power Gloves and using them to ceremoniously part the stage curtains, another set of curtains was revealed – the ones on the title screen of Super Mario Bros. 3. Following up last year's fantastically infuriating custom Super Mario Maker course was another Mario-themed challenge that would make Fred Savage proud.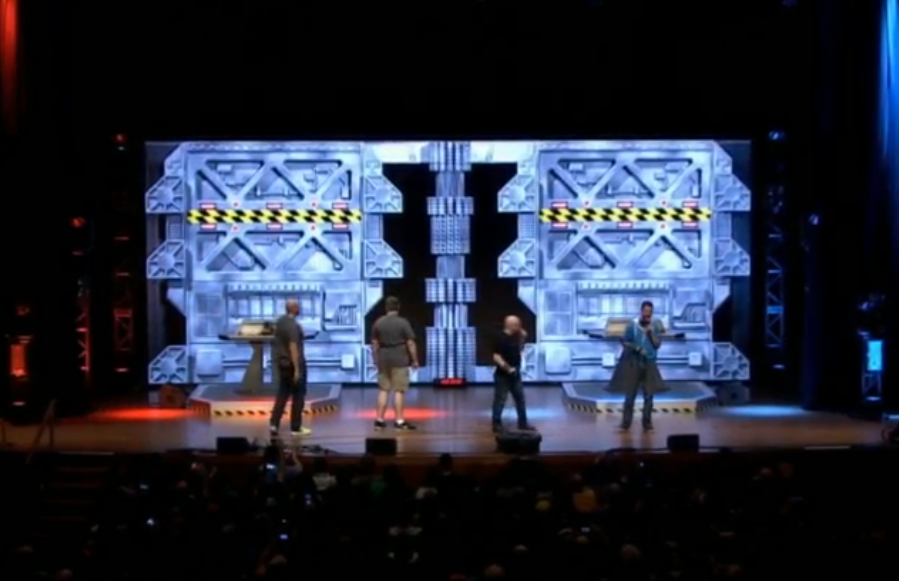 The final two Omeganauts were challenged to a ten minute, infinite lives, anything goes high score challenge in SMB3.
There is no doubt a tiny bit of pressure when playing a classic game live on stage in front of thousands of hyper-critical video game experts; but even taking that into consideration, this was still an absolutely dismal platforming display. Which is not to say that it wasn't wildly entertaining. The question of "who'll warp ahead or clear world 1 first?" quickly became "who will make it past the first few levels before the timer runs out?" After a dozen or more heartbreaking deaths in stages 1, 2 and 3; even the smallest advancements had the crowd erupting with cheers.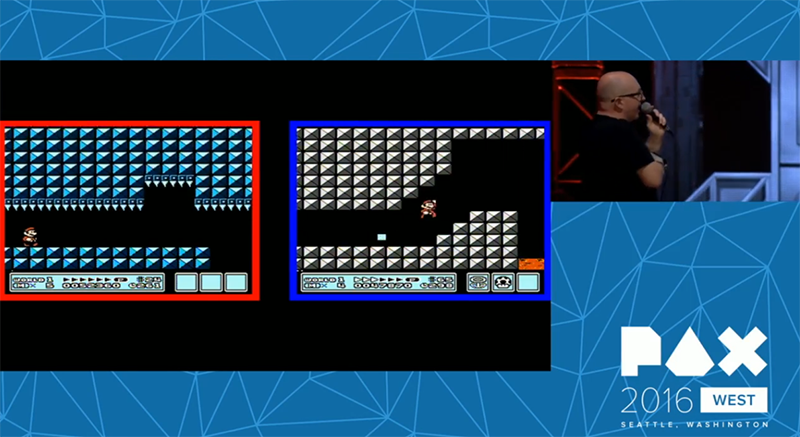 Both players managed to reach world 1's fortress, but alas, Boom Boom proved to be a bit too much of a challenge for them.
Omeganaut @Myxomysosis managed to secure the hard-earned win against last year's Omegathon finale runner-up, Charles "Mighty" Middleton; who, at this point, must be cursing Mario's name. The victor was granted a trip to any PAX he chooses in the upcoming year.
You can watch the full event on PAX's twitch archive. Warning: There's some strong language.
Leave a Comment