Grab your plungers and slap on some overalls: Super Mario 64 DS is set to clog the Wii U Nintendo eShop tomorrow!
Originally released back on the Nintendo DS as a launch title in 2004, Super Mario 64 DS is an excellent remake of the Nintendo 64 classic of the same name. Sporting revised graphics, multiple playable characters, a multiplayer mode and minigames independent of the main adventure, this iteration would have proved the definitive version of the 1996 original had it not been for the lack of analog controls. Despite this, it proved a great showcase of the DS hardware's capabilities, and the novelty of having a portable version of one of the greatest Mario platformers ever created helped it reach the critical acclaim it deserved.
Super Mario 64 DS will sell for $9.99.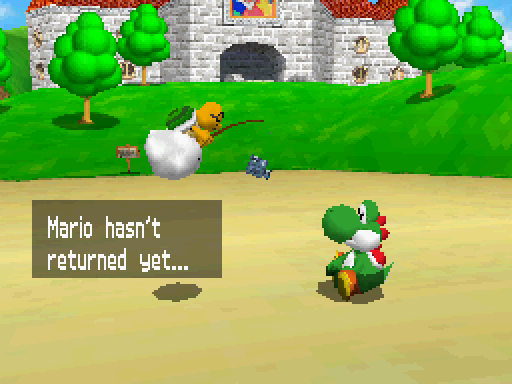 Leave a Comment