Wii U owners will no doubt remember the rapid drop-off of third party support that happened just a few months into the Wii U's life cycle, once it became apparent the system wasn't setting sale charts on fire and more powerful consoles from Sony and Microsoft were on the way. One of these companies was EA, which was there at launch with Mass Effect 3: Special Edition and the 2013 editions of its major sports franchises; FIFA and Madden.
Now, with a new Nintendo system planned for release in March, GameInformer asked EA's Vice President Patrick Soderland if the company would support the company's next venture. This is what he had to say:
"Nintendo is such an instrumental part of our whole industry. They deserve to be successful, and they deserve to be a major player in the business, given their pedigree. It's not only the machines that they've built, but also the IPs they've brought to market. There are very few companies like Nintendo. Whenever they bring something to market that we see an addressable market for, we'll be there. Given that they haven't announced [a new console] officially or shown it, I can't comment specifically."
While this is definitely non-committal, likely due to an NDA, it does show a potential willingness to support Nintendo if its next system reaches a wider audience.
Although it's easy to be angry with EA for bailing out on the Wii U so soon, it's undeniable that sales were sluggish and, ultimately, it wasn't financially viable for them to continue. When only 42 people were online playing Madden NFL 13 on the Wii U just 3 months after it launched, compared to 31,080 on Xbox 360, they had reason to be concerned.
Of course, it was also genuinely baffling to see them release Mass Effect 3, the third installment in a story-focused franchise, within months of other systems getting the Mass Effect Trilogy bundle that included all 3 games for the same price.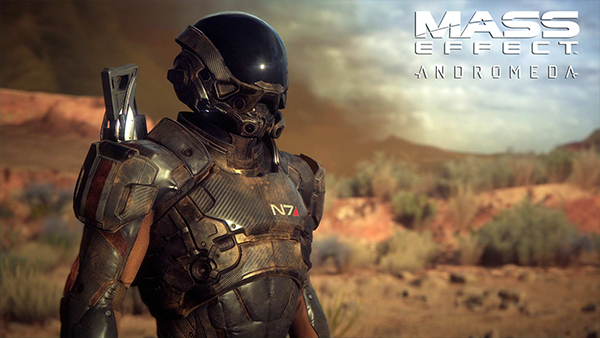 With the NX, however, EA could be in a better situation. For one, Mass Effect Andromeda is currently scheduled for a March 2017 release which lines up nicely with the NX launch, and the game essentially acts as a soft-reboot of the franchise by taking it to an entirely different galaxy, with new characters and new lore. If they choose to port it to the NX it won't nearly be as confusing to newcomers as Mass Effect 3.
We'll have to wait and see if EA truly has any plans for the NX, or if it will simply bide its time to wait and see how the market shakes out. We'll be sure to bring you more NX news as and when it's made available.
Leave a Comment