PokéTrainers rejoice! The third and final installment in the Pokémon Ranger series is circling back onto Wii U Virtual Consoles tomorrow!
The latest in the Pokémon Ranger series lets players take on the role of a Pokémon Ranger tasked with protecting Pokémon, people, and nature in the Oblivia region. Investigate the nefarious actions of the Pokémon Pinchers, who have been disrupting the peace by chasing and catching Pokémon.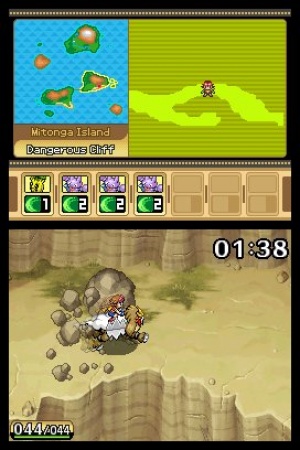 Shaking things up from its predecessors, there are now a range of different Pokémon types to collect thanks to new environmental additions such as aerial and underwater sections. Despite gameplay being often superseded by lengthy fits of dialogue, Guardian Signs is often considered the best of the Pokémon Ranger games thanks to its sharp looking visuals and the ability to summon Legendary Pokémon.
Pokémon Ranger: Guardian Signs will be available for $9.99.
Leave a Comment