This week in the Nintendo eShop: Pokémon Ranger: Shadows of Almia gets caught on Wii U Virtual Consoles, a demo for Style Savvy: Fashion Forward sashays onto the 3DS, and Bieber Fever infects the Wii U through a Just Dance 2017 demo.
Today's rather anemic update doesn't stop there, as notable deals are also few and far between. Angry Video Game Nerd Adventures and Star Wars Pinball are both 50% off. If you didn't grab them last week, Shin Megami Tensei IV and Shin Megami Tensei: Devil Survivor 2: Record Breaker are still down to $14.99 and $24.99 respectively for the next few days. Here's hoping Nintendo throws up some Metroid sales in celebration of the franchise's upcoming 30th anniversary this weekend.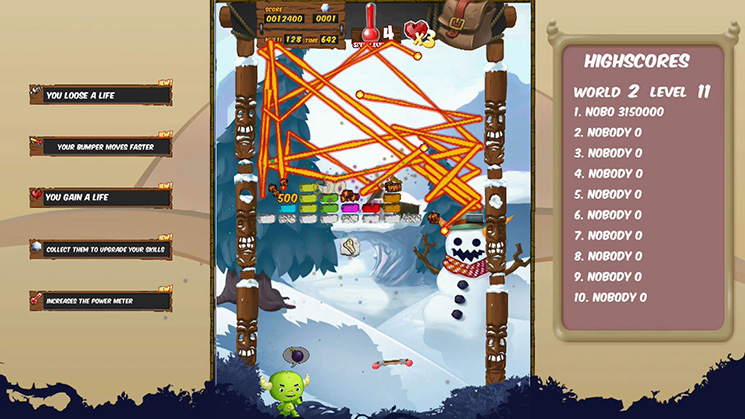 WII U DOWNLOAD SOFTWARE
Dragon Skills (Joindots, $7.99) – Inspired by classic arcade games Arkanoid and Snake, Dragon Skills is a delightfully colorful take on the brick breaking genre. As each stage progresses, the ball's tail begins to grow longer and longer, rewarding the player with more points should the two ever cross paths. Players also have an abundance of upgradable skills and abilities at their disposal, providing a hefty amount of variety to their stone smashing endeavors. With gameplay that's easy to learn yet difficult to master, fans of strategic puzzle games will be humming its catchy tunes while chasing high scores well into the night.
Overworld Defender Remix (Stereo Chromatic LLC, $5.99) – I wish I could tell you something substantially profound about Overworld Defender Remix, but there doesn't seem to be much information in the vast expanses of the Internet with the exception of three questionably ambiguous screenshots and a vague summary paragraph on Nintendo's website. Apparently it's an exciting new arcade shooter set to a retro-inspired soundtrack by Italian chiptunes musician Buskerdroid (hopefully that name means something to you, because I'm drawing a blank). As the title suggests, players will supposedly be defending a planet from…something. Aliens? Asteroids? Space Pirates? Your guess is as good as mine. More alarming is the use of the word "remix" in the title, implying there's an original version floating around somewhere that received notable improvements: none of which are mentioned outright. With so little information available, plunking down six bucks is a steep gamble I wouldn't recommend anyone take. You might want to steer clear of this one, at least until some gameplay footage pops up.
WII U DEMO
Just Dance 2017 (Ubisoft, Free) – Fans eager to embarrassingly wiggle their arms and hips to Justin Bieber's "Sorry" in front of their equally rhythmically challenged friends and family members will be happy to learn that a demo for Just Dance 2017 has dropped way ahead of its October release! My condolences to parents with preteen daughters on summer break. Your sanity will be remembered fondly.
WII U VIRTUAL CONSOLE
Pokémon Ranger: Shadows of Almia (Nintendo, $9.99) – Released back in 2008 on the Nintendo DS, Shadows of Almia is a prequel to the original spin-off title Pokémon Ranger. The game features similar gameplay mechanics, tasking players with capturing and befriending over 270 wild Pokémon using slightly tweaked touch-based controls. Small additions to its capture system make catching those ever-elusive pocket monsters much more intuitive and accessible than its predecessor, and I really dig the game's simple, lighthearted attitude synonymous with spinoffs in the series. While it's nowhere near as deep or addictive as its more traditional color-coded roots, it still manages to provide a fun distraction while waiting for Pokémon Sun and Moon's release later this year.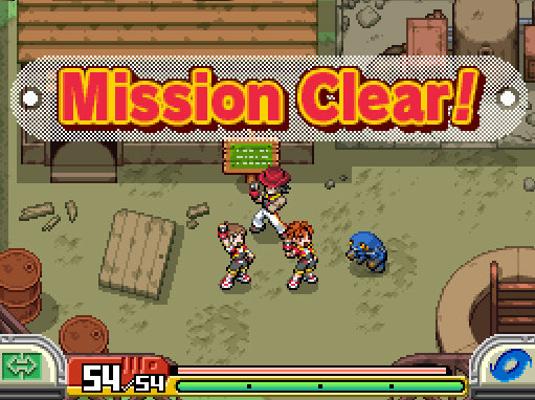 WII U SPECIAL OFFERS AND DEALS
Angry Video Game Nerd Adventures ($4.99 | 50% off) until 8/9
Star Wars Pinball ($4.99 | 50% off) until 8/18
STEEL RIVALS ($4.99 | 28% off) until 8/25
Midnight 2 ($1.59 | 20% off) until 8/25
Ascent of Kings ($1.49 | 25% off) until 8/15
SDK Paint ($3.50 | 30% off) until 8/10
Defense Dome ($1.99 | 33% off) until 8/10
Beatbuddy ($3.99 | 55% off) until 8/8
Jones on Fire ($2.99 | 50% off) until 8/18
Sketch Wars ($3.99 | 20% off) until 8/11
STEEL LORDS ($7.50 | 50% off) until 8/18
Rock 'N Racing Off Road ($2.99 | 33% off) until 8/18
Check Nintendo's website for the full list of deals available.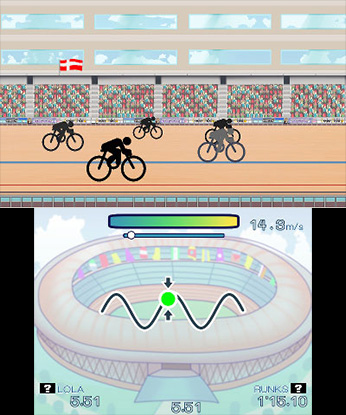 3DS DOWNLOAD SOFTWARE
Stickman Super Athletics (CoderChild, $2.49) – Arriving just in time for the Rio Summer Olympic Games, Stickman Super Athletics is a lighthearted attempt at mimicking some of that competitive spirit in one convenient package. Featuring eight different sporting events, players are encouraged to go for the gold and compete amongst friends in online leaderboards to become the best athlete the likes of which the world has never seen. As the title would suggest, the graphics are somewhat lackluster by design, and the use of the touch screen for the majority of events feels a tad forced and unintuitive. In many ways the entire experience comes off as a glorified tech demo filled with lazy design concepts haphazardly thrown together that are in dire need of being properly fleshed out.
3DS DEMO
Style Savvy: Fashion Forward – Demo Version (Nintendo, Free) – Put your fashion senses to the test with this free demo of the latest game in the Style Savvy series! Master five different professions, each with their own game mechanics and challenges to help you take the world by storm. While just a taste of what's to come, the full release lets you design your own look with 19,000 different articles of clothing, items and accessories.
3DS PRE-PURCHASE
Metroid Prime: Federation Force (Nintendo, $39.99 | available 8/19) – Abandoning its traditional roots in favor of a more cooperative multiplayer experience, Federation Force is a sci-fi shooter where players enlist in the Galactic Federation to help eliminate the growing Space Pirate threat in four-player local or online squads. Despite its grand deviation from the series' themes of isolation and exploration, I'm intrigued to see Nintendo's take on Monster Hunter inspired gameplay set in the Metroid Universe. While it may not be the Metroid game fans wanted, it's sure to provide some amusement while we eagerly await Samus' next intergalactic adventure. Pre-purchase today so you can start blasting alien scum with your buddies the moment the game drops at midnight on August 19th.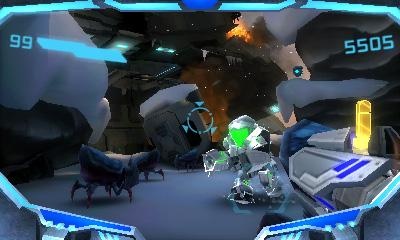 Style Savvy: Fashion Forward (Nintendo, $39.99 | available 8/19) – The world is your runway in this fun and fully outfitted fashion game! Become a trendsetting stylist in Beaumonde City (I see what you did there) as you design your own clothing lines and compete in fashion contests online against friends and frenemies alike! Best of all? The game is compatible with amiibo, which lets you unlock themed clothing from various Nintendo icons like Mario, Zelda and Samus. Be sure to pre-purchase today so you can jump right into the chills, frills and thrills of becoming the world's greatest fashionista when the game releases in just two weeks time.
3DS HOME MENU THEMES
Toy Story – $2.49
Monsters, Inc. – $2.49
Winnie the Pooh – $2.49
Disney Princesses – $2.49
Tangled – $2.49
Pokémon: Pokémon-Amie Substitute – $1.99
Pokémon: Pair Art Set – $2.99
3DS SPECIAL OFFERS AND DEALS
Shin Megami Tensei IV ($14.99 | 25% off) until 8/8
Shin Megami Tensei: Devil Survivor 2: Record Breaker ($24.99 | 37% off) until 8/8
Angry Video Game Nerd Adventures ($4.99 | 50% off) until 8/9
ASH ($2.79 | 30% off) until 8/25
MY PETS ($9.99 | 70% off) until 9/9
Runny Egg ($1.39 | 30% off) until 8/26
Ninja Battle Heroes ($2.10 | 30% off) until 8/26
Glory of Generals ($3.99 | 42% off) until 8/18
Samurai Defender ($2.79 | 30% off) until 8/18
Sadame ($7.99 | 46% off) until 8/25
Soccer Up Online ($2.99 | 25% off) until 8/18
Classic Games Overload: Card & Puzzle Edition ($14.99 | 50% off) until 8/8
Check Nintendo's website for the full list of deals available.
What games will you be downloading this week? Be sure to let us know in the comments!
Leave a Comment