PokéTrainers rejoice! The Wii U Virtual Console is adding yet another Pokémon adventure to its extensive Pokédex tomorrow with the release of Pokémon Ranger: Shadows of Almia!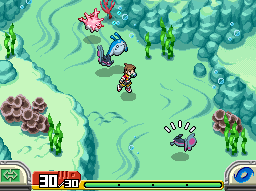 Released back in 2008 on the Nintendo DS, Shadows of Almia is a prequel to the original spin-off title Pokémon Ranger. Unsurprisingly, the game features similar gameplay mechanics, tasking players with capturing and befriending over 270 wild Pokémon using intuitive touch based controls. While it's nowhere near as addictive as its more traditional color-coded roots, it still manages to provide a fun distraction while waiting for Pokémon Sun and Moon's release later this year.
Like all Nintendo DS titles, the game will sell for $9.99.
Leave a Comment