It was a feeling known to Nintendo kids all across America – that giddiness that one time of the month when the magnificent Nintendo Power magazine arrived in the mailbox, full of info, tips, and tricks about all the hottest new Nintendo games. While not the most unbiased source, the magazine was still a joy to read, and it was quite saddening to see it discontinued in 2012. But for those wishing for a nostalgia trip, you're in luck.
Archiving website archive.org has added the first 13 years of Nintendo Power to their services, from 1988 through mid-2001. Featuring 145 issues of old fashioned video game journalism, all issues from the eras of NES, SNES, and N64 are available to view for free. Check out features on games from Super Mario Bros. 2 to Banjo-Kazooie as you relive the pre-internet days of scouring pages for hints on how to beat bosses and find secret areas.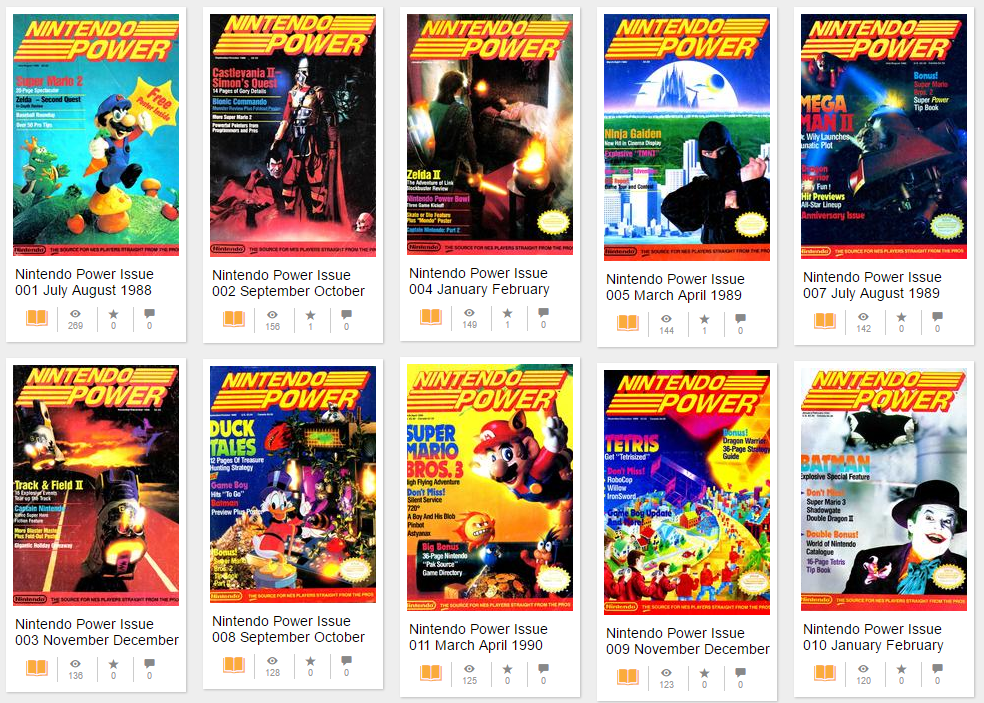 While the entirety of the Nintendo Power catalogue hasn't been uploaded yet, it seems likely that it will be in the future. Check back for more info as it comes in.
Leave a Comment