This week in the Nintendo eShop: 3Souls breaks new ground on the Wii U, a triple helping of Kirby games are served onto Wii U and 3DS Virtual Consoles and Gotta Protectors finally arrives on 3DS systems.
It's another slow week in the sales department, with Atlus once again leading the charge on emptying your Macca-filled wallets. Shin Megami Tensei IV and Shin Megami Tensei: Devil Survivor 2: Record Breaker are having their prices slashed, currently available for $14.99 and $24.99 respectively. Be sure to grab them now before the 8th of August, as there's only a 99.9% chance we'll see this offer again before the end of the month.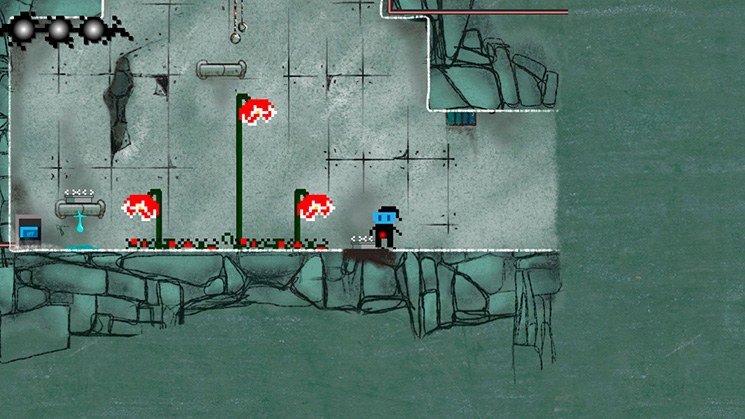 WII U DOWNLOAD SOFTWARE
3Souls Episode 1: Nelesa (Red Column, $3.90) – In this first episode of a three part series, players assume control of Nelesa as they discover the world of Mustland in the sad cells of a Moon Prison. Sounds trippy, I know. Exclusive to Wii U consoles, it's actually a rather unique 2D puzzle-platforming journey that aims to break new ground in the genre through creative use of the GamePad. More specifically, the GamePad is used to solve puzzles and gain a glimpse into the thoughts, feelings and emotions of Ánimas' – creatures from the world of Mustland. Coupled with its moody atmosphere and charmingly simplistic visuals, this quirky title may just be the perfect spin on the genre that platforming fans tired of stale and overused gameplay mechanics have been clamoring for.
BLOC (Cragworks, $2.99) – BLOC is essentially classic Pong with a few bumpers and obstacles thrown in your path. Despite being solely played through the GamePad, it oddly leans towards a more multiplayer focused experience for up to four players, each fighting for their tiny corner of the screen (I pity the player who gets stuck with the face buttons). As far as graphical presentation goes, it's about as simplistic and barebones as one can get, featuring not one, but two whole colors! Honestly, there simply isn't enough substance here to justify the three dollar price tag. My suggestion? Save your money and apply it to any of the great Kirby Virtual Console games released today.
Dracula's Legacy (Joindots, $7.99) – Dracula's Legacy is a hidden object adventure game that tasks the player with solving mysteries and environmental puzzles in an attempt to rescue Isabella's fiancé from the clutches of (presumably) Dracula. While the three hour campaign may not leave much for fans of problem solvingto sink their teeth into, most of the reviews I've read find the game to be fairly decent. Its stylishly presented cutscenes and picturesque visuals make everything look like a canvas, and the puzzles themselves are rather clever and well thought out. Also, those of you worried that the genre tends to be better suited on PC platforms can rest easy, as the GamePad's touchscreen more than makes up for the console's shortcomings. However, should any of this sound appealing to you, I'd recommend picking it up on Steam instead for less than a third of the price.
Vektor Wars (Super Icon Limited, $7.99) – Described as an 80's neon future inspired first-person cyber shooter, Vektor Wars is a retro homage to Tron and arcade classics such as Battlezone, Berzerk and Robotron. As Space Ranger James Moses, it's your mission to destroy the robot death army and save the world from their mechanized rule! Boasting frantic gameplay and an array of loud and destructive weaponry, this is high score chasing at its finest. It's an extremely unique indie title that simultaneously manages to feel both classic and new – an especially amazing feat considering it was made by only three people.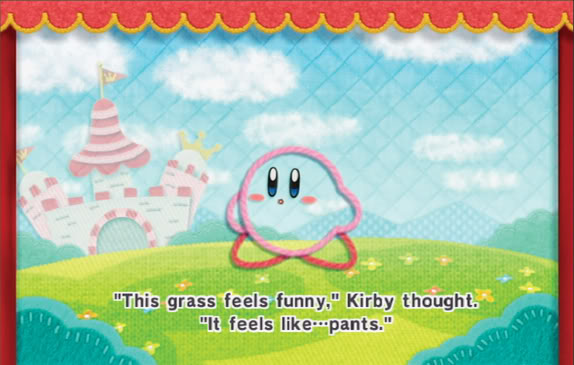 WII U VIRTUAL CONSOLE
Kirby's Epic Yarn (Nintendo, $19.99) – Originally released for the Wii in 2010, Kirby's Epic Yarn scraps the title character's traditional copy abilities for stylistic, yarn-based gameplay in an attempt to unravel the the evil sorcerer Yin-Yarn's evil plot and restore Patch Land to its former peaceful state. Despite being one of Kirby's easier adventures to float through, the game is often praised for its immense charm and flair. Not only is the hand knitted, fabric-based aesthetic visually appealing, but is also used in creatively intuitive ways that compliment gameplay. Be sure to check out our Kirby's Epic Yarn retrospective, where our very own Ben Fruzzetti commended it for weaving together multiple threads of art and fun into a tapestry of happiness and relief.
Kirby Mass Attack (Nintendo, $9.99) – Originally released for the Nintendo DS back in 2011, Kirby Mass Attack also takes the platforming series in a new direction with purely touch-based controls and the use of up to ten Kirbys on-screen at once. It's a surprisingly deep, rich and versatile experience that every fan of the pink puffball needs in their digital libraries. Still not sure if it's worth your time? Check out our Kirby Mass Attack retrospective. While not necessarily the most stand out title in the series, our very own Ben Fruzzetti praised the game for its solid presentation, reasonable challenge, and highly addictive minigames.
WII U SPECIAL OFFERS AND DEALS
Sketch Wars ($3.99 | 20% off) until 8/11
STEEL LORDS ($7.50 | 50% off) until 8/18
Guacamelee! Super Turbo Championship Edition ($7.49 | 50% off) until 8/4
Rock 'N Racing Off Road ($2.99 | 33% off) until 8/18
Color Zen ($2.99 | 25% off) until 7/29
My Style Studio: Hair Salon ($3.49 | 33% off) until 7/29
ZaciSa's Last Stand ($1.19 | 70% off) until 7/29
Check Nintendo's website for the full list of deals available.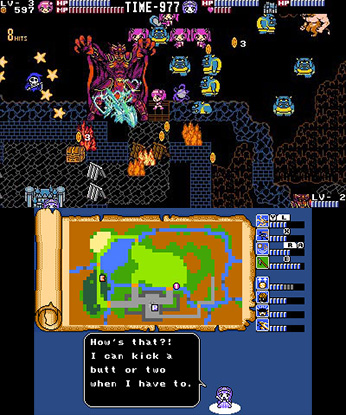 3DS DOWNLOAD SOFTWARE
Gotta Protectors (Ancient corp., $12.99) – Old-school gamers, unite! The sequel to Protect Me Knight has finally come to western shores! Pick from one of six classes and protect a princess from invading monsters in 100 action packed stages. Boasting 8-bit graphics and simplistic gameplay, master a unique blend of tower defense and MOBA mechanics to overcome hordes of enemies. Most intriguing is the inclusion of a map editor which lets players share their own stages by scanning QR codes, ensuring an endless stream of content long after the main adventure is finished. Personally I'll be picking this up for the amazing soundtrack alone: a miraculous collaboration between five legendary composers of many of my favorite '80s and '90s video games, most notably Yuzo Koshiro of Streets of Rage and ActRaiser fame.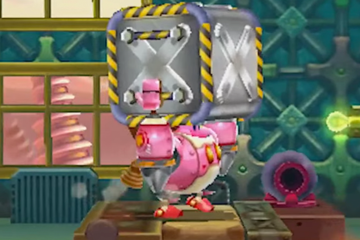 3DS DEMO
Kirby: Planet Robobot (Nintendo, Free) – Joining today's generous portion of Kirby games on the Virtual Console is a free demo for Kirby's latest adventure! Still not convinced it's worth the $40 price tag? We gave it a glowing review here at Nintendo Wire, with Ricky Berg praising it for its fantastic array of abilities, unifying theme, more present story and new Robobot armor: all culminating into a more focused adventure than Triple Deluxe.
3DS ADD-ON CONTENT
Gotta Protectors: FM Sound Pack DLC (Ancient corp., $7.99) – NES-style chiptunes not your cup of tea? Wish you could add some sweet arcade-style FM versions for every song in the game's soundtrack? Then this is the DLC pack for you! I'll admit, it's a little on the pricy side, but may be worth it for diehard fans of the series.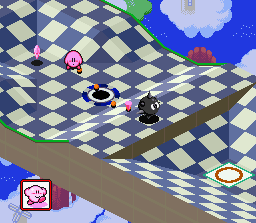 3DS VIRTUAL CONSOLE
Kirby's Dream Course (Nintendo, $7.99) – An adorably charming spin on minigolf, Kirby's Dream Course casts everyone's favorite bulbous blob as the ball as he makes his way through eight trap filled courses. Copy abilities are put to creative use, often times needed to help eliminate every enemy on screen and proceed to the hole in a timely fashion. Unlike his more traditional adventures, Dream Course encourages a deep understanding of its control mechanics to truly master, requiring a lot more patience and strategy in part by the player. It comes highly recommended for anyone willing to put their putting skills to the ultimate test.
3DS SPECIAL OFFERS AND DEALS
Shin Megami Tensei IV ($14.99 | 25% off) until 8/8
Shin Megami Tensei: Devil Survivor 2: Record Breaker ($24.99 | 37% off) until 8/8
Runny Egg (coming soon) until 8/26
Ninja Battle Heroes (coming soon) until 8/26
Glory of Generals ($3.99 | 42% off) until 8/18
Samurai Defender ($2.79 | 30% off) until 8/18
Snow Moto Racing 3D ($3.99 | 50% off) until 8/4
Sadame ($7.99 | 46% off) until 8/25
Epic Word Search Collection ($5.99 | 25% off) until 8/4
Witch & Hero 2 ($2.79 | 30% off) until 8/4
Azure Striker GUNVOLT ($9.99 | 33% off) until 7/31
The Legend of Dark Witch 2 ($4.99 | 28% off) until 8/4
Soccer Up Online ($2.99 | 25% off) until 8/18
Classic Games Overload: Card & Puzzle Edition ($14.99 | 50% off) until 8/8
Quell Memento ($2.79 | 30% off) until 8/4
Color Zen ($2.99 | 25% off) until 7/29
My Style Studio: Hair Salon ($3.49 | 33% off) until 7/29
Check Nintendo's website for the full list of deals available.
What games will you be downloading this week? Be sure to let us know in the comments!
Leave a Comment