Welcome to Collectors Corner! Each week I'll be bringing you a special article on the Nintendo consoles, merchandise and collectibles that I love. Ever since I was a kid, Nintendo has held a special place in my heart, and has inspired me to collect and do research on the seemingly infinite amount of collectibles out there and I'm excited to share that passion with you all.
Last week, we deviated a bit from the norm in Collector's Corner. I featured a number of Legend of Zelda consoles, rather than a few special editions of one particular console. This week we'll be straying further from the console path, while still keeping it in sight. I was inspired by the surfacing of a seemingly legitimate, North American N64DD, so instead of consoles themselves, I'll be focusing on peripherals for Nintendo consoles. Still often rare these days, and often extremely collectible and great conversation starters. Nintendo was great at releasing weird and wacky, but still relevant, add-ons for its consoles up through the life of the GameCube.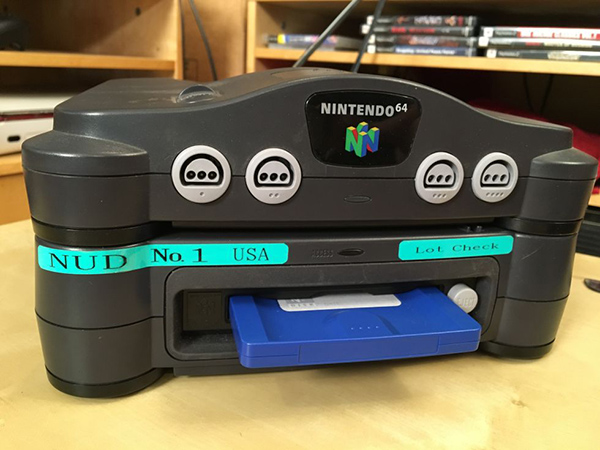 It was during the Wii's lifespan that peripherals became a huge market, which then became quickly oversaturated and a little less than innovative. Nintendo didn't make very many peripherals for the Wii Remote, but third party peripherals were available in abundance. You couldn't walk near the electronics aisle of any store without seeing cheap, foam sports gear designed to fit a Wii Remote inside. The point is, today I'll be covering only peripherals up to the GameCube, and maybe I'll get into the bottomless pit that is Wii Remote accessories some other time.
Super Scope
Perhaps most easily recognized as an item featured in Super Smash Bros., the Super Scope was originally a peripheral released by Nintendo as the successor to the NES Zapper, compatible with the SNES. The Super Scope was first released in North America and Europe in 1992, followed by a limited release in Japan in 1993 due to a lack of popularity. Like the NES Zapper, the Super Scope will only work on CRT televisions because of the way that they project an image onto the screen – and it's unable to be used with LCD or plasma monitors. Many people still have an old CRT sitting around, so if you'd like to get a Super Scope to use for personal use, or if you just want it for your collection, you're in luck! They go for anywhere from $15 to $50 on eBay.

NES Max
Hailed by many as the worst NES controller you could buy, and commended by many others as the only way to be truly unstoppable playing NES Games, the NES Max was really a crazy contraption for the time. With turbo buttons, a pretty horrible thumbstick – more of a disc really – and a circular D-pad surrounding the thumb-disc, it was a real stand out in a world of home console controllers with nothing but D-pads. One other thing that the NES Max had that the original NES controller didn't have was handles, supposedly making it more comfortable to hold in your hand. The legacy that this controller left behind is obvious to anyone who's played a handheld Nintendo game since 2011. Nintendo revisited the Circle Pad with the 3DS, 33 years after the release of the NES Max, and this time around, it works great. Want to pick one up for yourself? You can pick up a NES Max on eBay for $10 to $15.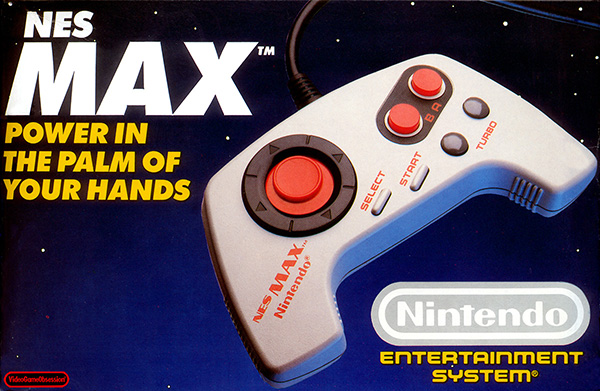 SNES Mouse
Released alongside Mario Paint in 1992, the Super NES Mouse functioned pretty much like a normal computer mouse, although it was smaller than normal computer mice. You'd think a peripheral like this would have been somewhat of a flop, but over 30 games supported the SNES mouse during its lifetime. The mouse became prominent enough that even certain, big name games that displayed a warning message stating that they were not compatible with it; Super Mario All-Stars, Kirby Super Star, and the original Donkey Kong Country trilogy, to name a few, all had the message. The SNES mouse can be found on eBay both bundled with Mario Paint and on its own starting at $15 and topping out around $50, depending on condition.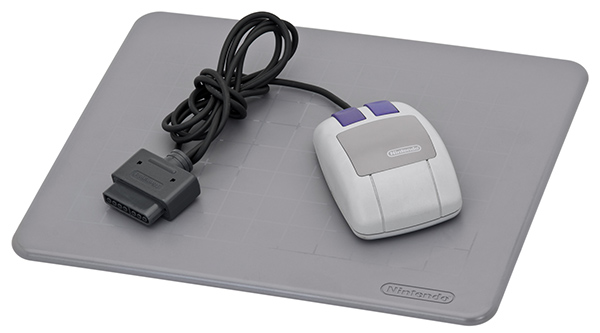 Game Boy Camera
The Game Boy Camera was a little more than a peripheral, as it had some included mini-games, and you could make your own "game" with the pictures that you took with it. The Game Boy Camera always fascinated me as a kid. The ability to take pictures with your Game Boy? It was mind blowing. When paired with the Game Boy Printer, you could even print them out to display proudly. When it was first released, the Game Boy Camera even held the world record for being the "World's Smallest Digital Camera," though the record has since been broken.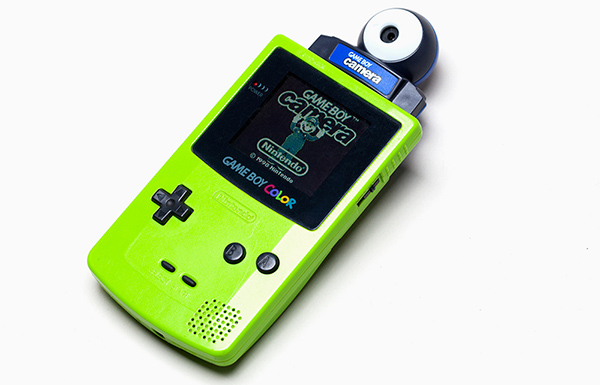 It was released in six different colors, and there was also a special gold Legend of Zelda: Ocarina of Time edition that was available through Nintendo Power by a mail order offer. All of the standard colors are available on eBay starting around $12, though the only Legend of Zelda edition I could find was sold for $185.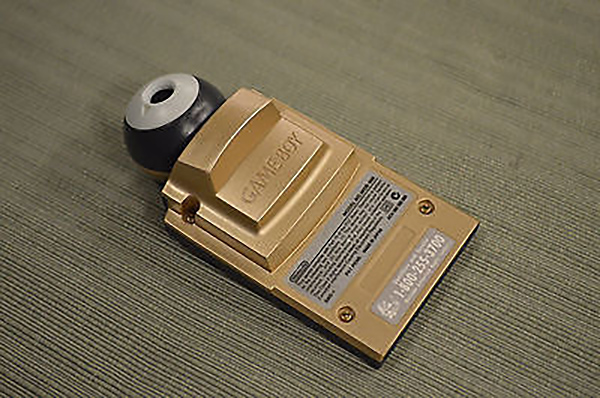 Stay tuned
There it is, folks! Peripherals were really fun to cover this week, and I hope you all enjoyed hearing about them. We'll be straying from consoles a little more as time goes on, but you can be sure that we're going to continue to cover great Nintendo collectibles right here in Collectors Corner! Do you have any special Nintendo collectibles? Do you have an entire collection? I want to hear about them! Let me know about your favorite collectibles and maybe I'll cover them here one day! Join us next week right here on Nintendo Wire!
Leave a Comment