Tonight at the Sonic 25th Anniversary Party in San Diego, Sonic Team revealed "Sonic Project 2017," a brand-new Sonic title. The game features both modern Sonic and classic Sonic as they appeared in Sonic Generations.
The new adventure seems to take place in a world on the brink of desolation, with the trailer showing our favorite hedgehog speeding through a city covered in flames.
As for the most exciting part of this announcement? Sonic is headed to NX. Rejoice, Nintendo fans!
Little is known about the title so far, but you'll be able to "join the resistance" Holiday 2017.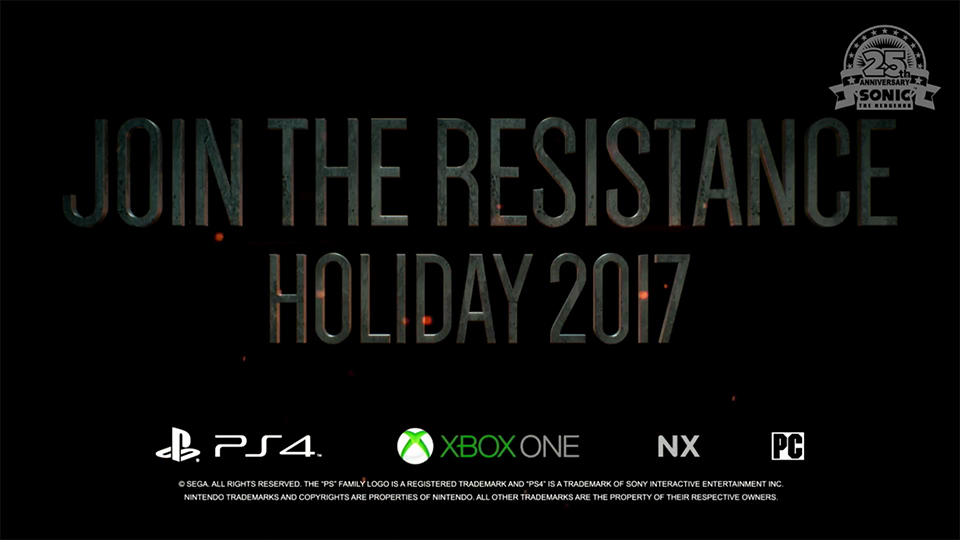 Leave a Comment