It's the greatest time of the year for fighting game fans, as the stage at EVO 2016 was once again filled with the ecstatic cries of victory and the agony-filled moans of defeat. And just like last year, two Smash titles were up for grabs at the event: the 15 year-old Super Smash Bros. Melee and the comparatively young Smash for Wii U. And despite some issues with tournament logistics and player complaints, the matches were ones for the history books.
Smash 4 saw a massive outpouring of players from Japan compete in America, many of whom had only come once before to the U.S., or even not at all. While players like Ryuto "Ranai" Hayashi and Yuta "Abadango" Kawamura had strong showings, the greatest competitor from overseas was Takuto "Kamemushi" Ono, who managed to place second almost entirely with Mega Man – generally seen as a mid-tier character. It was Kamemushi's first appearance in America, and many are eagerly looking forward to his next presence at an event.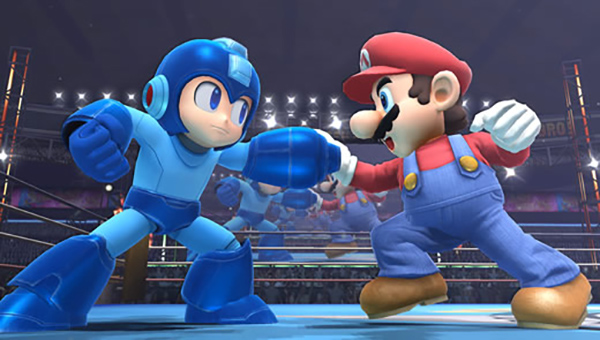 While there were many upsets throughout the bracket – such as CEO champ Jason "ANTi" Bates getting 33rd – it ultimately wasn't as wild as that tournament, as many familiar faces appeared in Top 8. Samuel "Dabuz" Buzby and Larry "Larry Lurr" Holland continued their consistent high level placings, James "VoiD" Makekau-Tyson made up for his low EVO placing last year, and even though Gonzalo "ZeRo" Barrios wasn't able to take back his EVO trophy, he still performed very well, taking out many top competitors along the way.
The day belonged to Elliot "Ally" Carroza-Oyarce, the Mario main from Montreal. After strong victories in the last couple of months at GOML 2016 and Smash 'N' Splash 2 (both of which had decisive victories against ZeRo), Ally cemented his position as a top player after a very rough CEO placing (49th). While currently unsponsored, Ally is sure to get a boost in rankings and also some calls from teams within the week.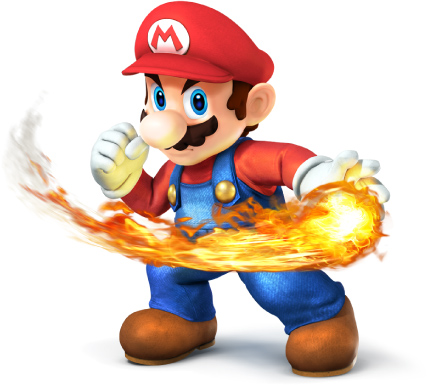 Melee's finals would take place a day later, at the Mandalay Bay Arena. The very first match was an upset, with Justin "Plup" McGrath taking out Juan "Hungrybox" Debiedma to knock him out of winner's bracket. Another intense match occurred as Johnny "S2J" Kim beat Weston "Westballz" Dennis for the first time in a quite a while, (S2J had lost eleven in a row against him) and Joseph "Mang0" Marquez began his loser's run with a decisive win against Kevin "PewPewU" Toy.
Afterwards, Adam "Armada" Lindgren won winner's bracket to sit comfortably in Grand Finals, while Mang0 and Hungrybox fought on, taking out Jason "Mew2King" Zimmerman and S2J, respectively. The two met in Loser's Semis, and in a repeat of last year, Hbox defeated Mang0 to stop the latter's dreams of a third EVO title. Hungrybox then won the runback against Plup in Loser's Finals, going to face Armada in Grands – a repeat of last year.
But things turned out a little differently this time. Grand Finals went to a full ten games as Hungrybox reset the bracket, clutching out game after game with Jigglypuff rests even when it seemed all was lost. While there were at least three times Armada was one hit away from winning the tournament, Hbox persevered and won it out, snagging his first EVO title.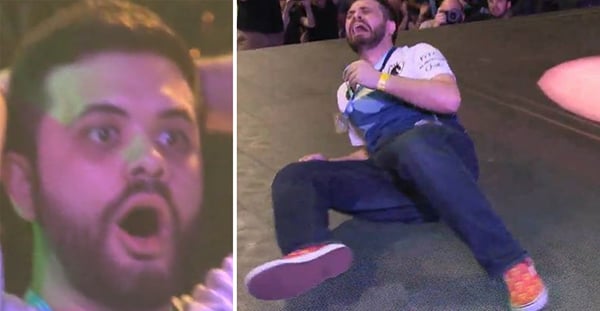 Both contests were filled with fun and insane matches – and it honestly seemed as if anything could happen. While Ally and Hbox's victories stand tall above, EVO was notable for great performances from lower players, such as S2J, Julian "Zhu" Zhu, and Eric "Mr. E" Weber.
The next big Smash major is Super Smash Con in August, which will also see tournaments for Smash 64, Brawl, and Project M. The victors today are sure to ride high on their accomplishments until then… but even so, we may see new winners in the end.
It can be assumed that both Smash games will be back for EVO next year. We'll see whether we'll have old repeats or new chamions*.
*Not a typo. The EVO lanyards they printed this weekend said "Evolution Chamionship Series" so a lot of people have been joking that the winners are "chamions."
The full Top 8 for both games is listed below.
Smash 4 Top 8:
1. Ally (Mario)
2. Kamemushi (Mega Man)
3. TSM | ZeRo (Diddy Kong)
4. CLG | VoiD (Sheik)
5. Ranai (Villager)
5. Abadango (Mewtwo)
7. eLevate | Larry Lurr (Fox)
7. dT | Dabuz (Rosalina)
Melee Top 8:
1. Liquid' Hungrybox (Jigglypuff)
2. [A]rmada (Peach, Fox)
3. PG | Plup (Sheik)
4. C9 | Mang0 (Fox, Falco)
5. FOX MVG | Mew2King (Marth, Sheik)
5. TS | S2J (Captain Falcon)
7. G2 | Westballz (Falco)
7. CLG | PewPewU (Marth)
Leave a Comment