EVO 2016 has begun! The most prestigious fighting game tournament in the world is hosting nine separate game contests, including Super Smash Bros. Melee, Super Smash Bros. for Wii U, and Pokkén Tournament.
Currently, you can find Melee on twitch.tv/srkevo3, Smash 4 on twitch.tv/srkevo2, and Pokkén at twitch.tv/srkevo4. Check out the full stream schedule below for exact times and how to catch the event's other games, including Street Fighter V, Guilty Gear Xrd and Mortal Kombat XL.
Finals for Smash 4 begin Saturday at noon. Pokkén's are at 4:00 PM on the same day. And Melee has the coveted Sunday 3:00 PM spot. Stay tuned for tournament results after the spectacle has concluded.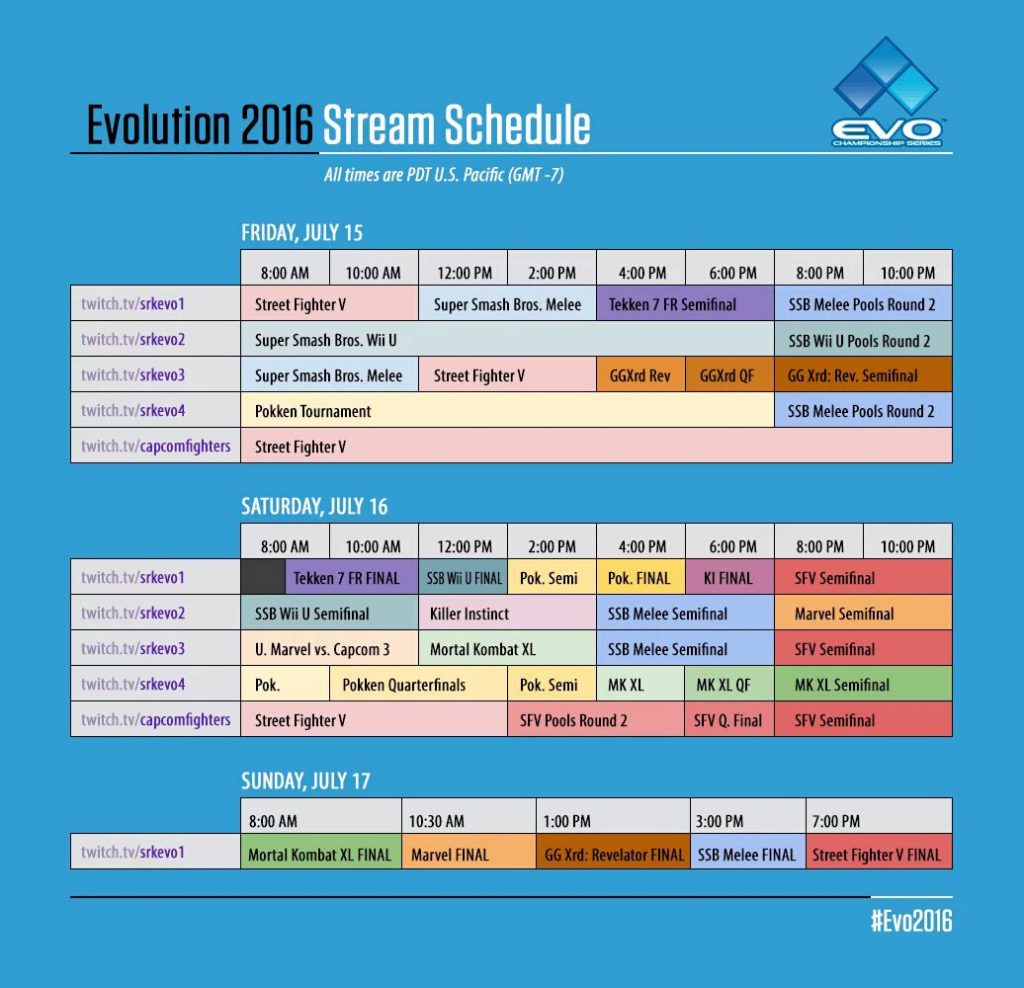 Leave a Comment