Today saw the surprise announcement of a brand new Nintendo system (of sorts); the Nintendo Entertainment System: NES Classic Edition. A miniaturised version of the home console that made Nintendo what it is today, the plug and play device seems like a deliberate nostalgic love-letter for fans and collectors alike.
The NES Classic Edition website, which just opened up, revels in this nostalgia even more, with the same interstellar-retro aesthetic that covered box art and advertisements around the world back in the '80s.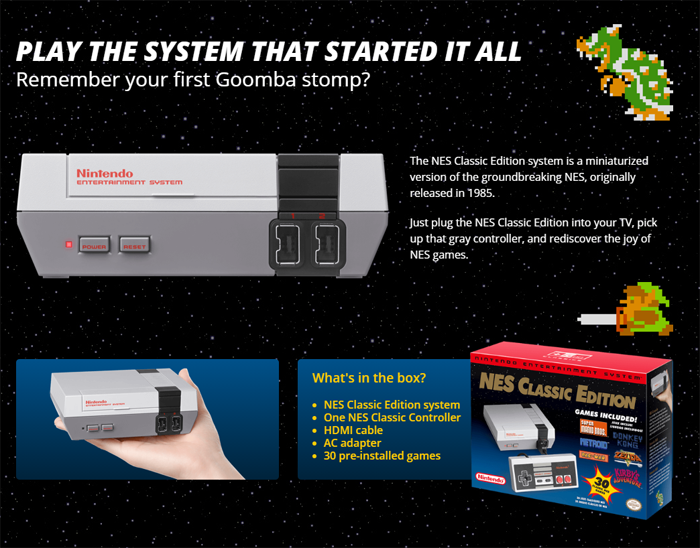 The site is also a handy resource for all of the information you need to know, from the list of games to the price. The separately sold NES Classic Controller also gets the spotlight briefly, and it's confirmed the peripheral will sell for $9.99.
Those of you in the UK can place a pre-order for the system right now over at Amazon, meanwhile the US Amazon page is live but the system is not yet up for pre-order.
Leave a Comment