Few systems are as universally known and recognized as the Nintendo Entertainment System. The iconic design and timeless games have been a fixture of culture for over thirty years, with the most recent reminder of the long held fondness was the line of mostly NES inspired Vans that came out just about a month ago. Later this year that'll be topped in the most surprising way that I'd have never imagined till I saw it was happening myself. This November the NES will be coming back to store shelves!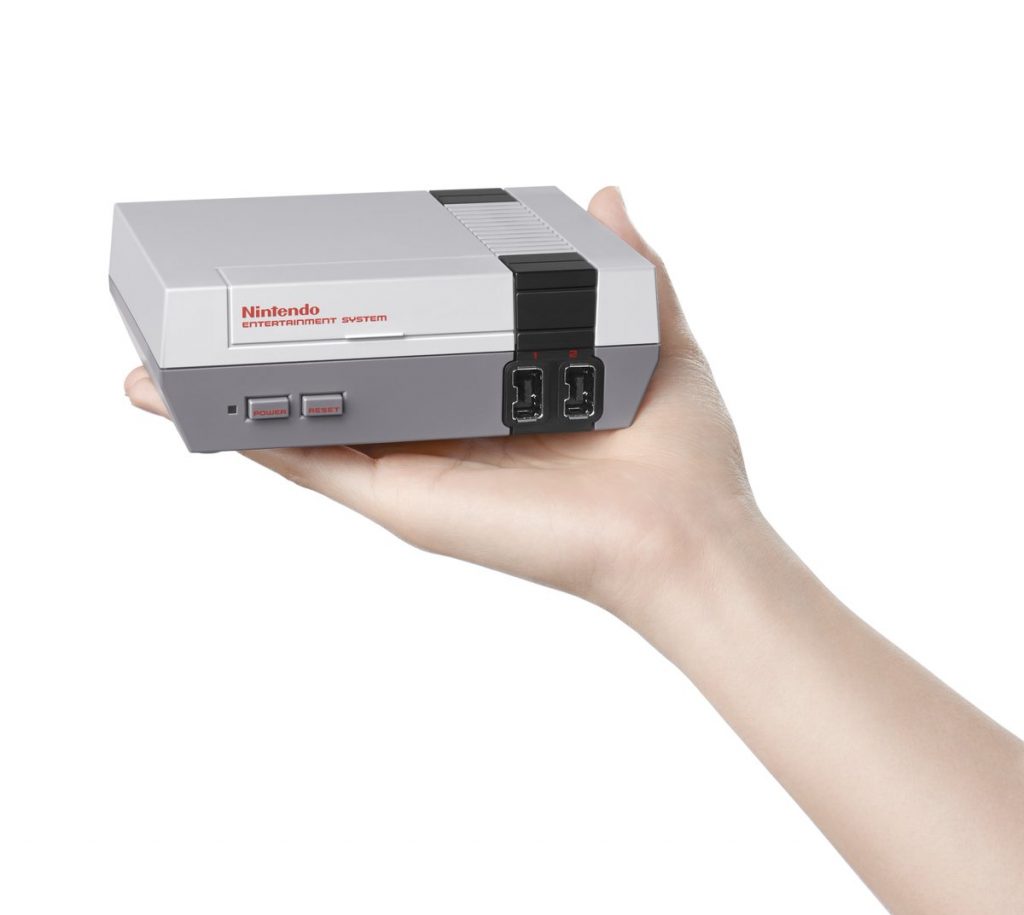 That said it's kept up with time and modern convenience as well, shrinking down to a palm sized box and plugging into TVs via HDMI. This NES Classic Edition system will retail for $59.99 and come with the mini-system itself, one NES themed classic controller, an HDMI cable, and an AC adaptor. That's not all though, as what's a system without its library? Rather than load cartridges this baby'll have thirty classics built into it by default. This makes it the perfect purchase for those of us who've played these all before, the people who want to see why these are so highly regarded, and everyone in between.
The thirty games are:
Balloon Fight™
BUBBLE BOBBLE
Castlevania™
Castlevania II: Simon's Quest™
Donkey Kong™
Donkey Kong Jr. ™
DOUBLE DRAGON II: THE REVENGE
Dr. Mario™
Excitebike™
FINAL FANTASY®
Galaga™
GHOSTS'N GOBLINS®
GRADIUS™
Ice Climber™
Kid Icarus™
Kirby's Adventure™
Mario Bros. ™
MEGA MAN® 2
Metroid™
NINJA GAIDEN
PAC-MAN™
Punch-Out!! ™ Featuring Mr. Dream
StarTropics™
SUPER C™
Super Mario Bros.™
Super Mario Bros. ™ 2
Super Mario Bros. ™ 3
TECMO BOWL
The Legend of Zelda™
Zelda II: The Adventure of Link™
As you can see, these aren't just Nintendo published games either. Some of the finest from Capcom, Konami, Namco, and others are included in this collection. The NES Classic Controller will also be released separately for $9.99, allowing for multiplayer to be maintained in the games that feature it. These controllers will plug into Wii Remotes, and can likewise be used as Classic Controllers for Wii and Wii Virtual Console downloads. Existing classic controllers can be used as well if you'd rather not purchase a second. New save features will be added as well, doing away with password systems as a whole to make things smoother for everyone.
The Nintendo Entertainment System: NES Classic Edition will be out November 11th. I know I'll be getting one!
Leave a Comment